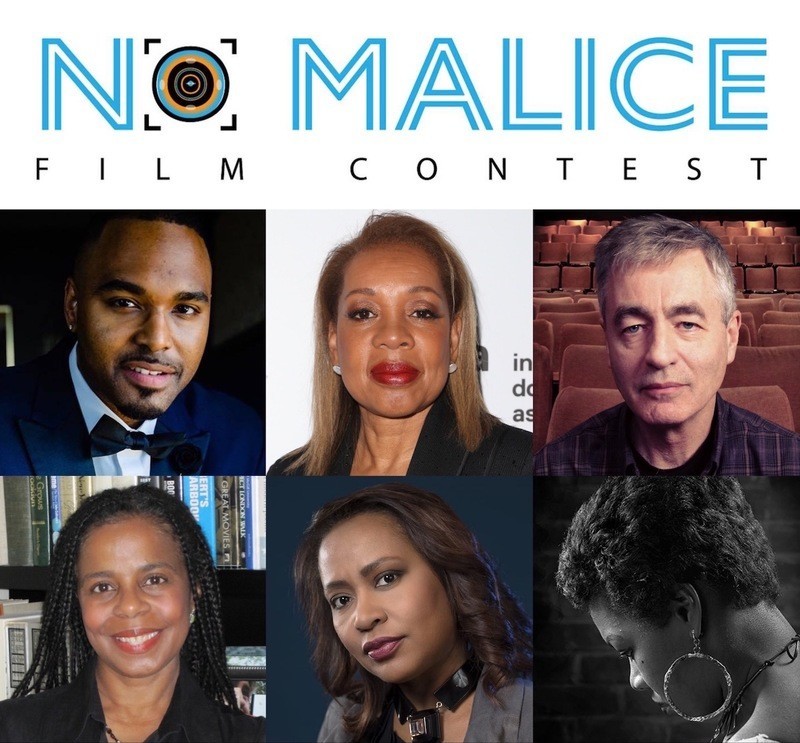 Matt writes: The Roger and Chaz Ebert Foundation is joining the Abraham Lincoln Presidential Library and Museum and the Abraham Lincoln Presidential Library Foundation in presenting the inaugural No Malice Film Contest for Illinois youth and young adults. Young filmmakers between the ages of 11 and 21 are invited to create short films that explore and promote racial healing. Cash prizes will be awarded at a red-carpet debut to be held at the Abraham Lincoln Presidential Library and Museum in Springfield, Illinois on July 31st of this year. Virtual presentations will be held over the next couple months with such esteemed guests as acclaimed playwright Pamela Sherrod Anderson, Emmy-winning filmmaker Rita Coburn, Oscar-nominated documentarian Steve James, Creative Cypher founder Troy Osborne Pryor and journalist/filmmaker T. Shawn Taylor. Entries are due by Friday, April 30th. For more information on the No Malice Film Contest, visit the official site of the Abraham Lincoln Presidential Library and Museum. You can read Chaz Ebert's full announcement on our site.
Trailers
Night of the Kings (2021). Written and directed by Philippe Lacôte. Starring Bakary Koné, Steve Tientcheu, Jean Cyrille Digbeu. Synopsis: A young man is sent to "La Maca", a prison of Ivory Coast in the middle of the forest ruled by its prisoners. With the red moon rising, he is designated by the Boss to be the new "Roman" and must tell a story to the other prisoners. Debuts in the US on February 26th, 2021.

Jumbo (2021). Written and directed by Zoé Wittock. Starring Noémie Merlant, Emmanuelle Bercot, Bastien Bouillon. Synopsis: Jeanne, a shy young woman, works in an amusement park. Fascinated with carousels, she still lives at home with her mother. That's when Jeanne meets Jumbo, the park's new flagship attraction. US release date is TBA.
The Violent Heart (2021). Written and directed by Kerem Sanga. Starring Jovan Adepo, Grace Van Patten, Lukas Haas. Synopsis: Fifteen years after the murder of his older sister, Daniel finds himself falling for Cassie, a vivacious high school senior. Debuts in the US on February 19th, 2021.
Me You Madness (2021). Written and directed by Louise Linton. Starring Louise Linton, Ed Westwick, Shuya Chang. Synopsis: A campy thriller in which a sociopathic bisexual woman hunts down and kills men with crossbows, martini glasses, and kitchen knives in order to eat them. Debuts in the US on February 12th, 2021.
My Salinger Year (2021). Written and directed by Philippe Falardeau (based on the novel by Joanna Smith Rakoff). Starring Margaret Qualley, Sigourney Weaver, Douglas Booth. Synopsis: A college grad takes a clerical job working for the literary agent of the renowned, reclusive writer J.D. Salinger. Debuts in the US on March 5th, 2021.
Body Brokers (2021). Written and directed by John Swab. Starring Frank Grillo, Jessica Rothe, Michael Kenneth Williams. Synopsis: Utah and Opal are junkies living on the streets of rural Ohio until a seemingly chance encounter with the enigmatic Wood brings them to Los Angeles for drug treatment. Debuts in the US on February 19th, 2021.
The Mirror (1975), 4K restoration. Directed by Andrei Tarkovsky. Written by Andrei Tarkovsky and Aleksandr Misharin. Starring Margarita Terekhova, Filipp Yankovskiy, Ignat Daniltsev. Synopsis: A dying man in his forties remembers his past. His childhood, his mother, the war, personal moments and things that tell of the recent history of all the Russian nation. Now playing at Film at Lincoln Center.
Crisis (2021). Written and directed by Nicholas Jarecki. Starring Gary Oldman, Armie Hammer, Evangeline Lilly. Synopsis: Three stories about the world of opioids collide: a drug trafficker arranges a multi-cartel Fentanyl smuggling operation between Canada and the U.S., an architect recovering from an OxyContin addiction tracks down the truth behind her son's involvement with narcotics, and a university professor battles unexpected revelations about his research employer, a drug company with deep government influence bringing a new "non-addictive" painkiller to market. Debuts in the US on February 26th, 2021.
Beginning (2021). Directed by Dea Kulumbegashvili. Written by Dea Kulumbegashvili and Rati Oneli. Starring Ia Sukhitashvili, Rati Oneli, Kakha Kintsurashvili. Synopsis: In a sleepy provincial town, a Jehovah's Witness community is attacked by an extremist group. In the midst of this conflict, the familiar world of Yana, the wife of the community leader, slowly crumbles. Yana's inner discontent grows as she struggles to make sense of her desires. Now available in the US.
Boogie (2021). Written and directed by Eddie Huang. Starring Taylor Takahashi, Pamelyn Chee, Jorge Lendeborg Jr. Synopsis: Set in contemporary New York City and follows a Chinese-American basketball phenom who struggles to balance the expectations of his immigrant family with his own dreams of becoming a player for the NBA. Debuts in the US on March 5th, 2021.
The Map of Tiny Perfect Things (2021). Directed by Ian Samuels. Written by Lev Grossman. Starring Kathryn Newton, Josh Hamilton, Kyle Allen. Synopsis: Two teens who live the same day repeatedly, enabling them to create the titular map. Debuts on Prime Video on February 12th, 2021.
Fake Famous (2021). Directed by Nick Bilton. Synopsis: Documentary follows an actress, fashion designer and real estate assistant who attempt to become social media influencers by purchasing fake followers and bots to boost their popularity. Debuts today on HBO.
Silk Road (2021). Written and directed by Tiller Russell (based on the magazine article by David Kushner). Starring Nick Robinson, Jennifer Yun, Jimmi Simpson. Synopsis: Philosophical twenty-something Ross Ulbricht creates Silk Road, a dark net website that sells narcotics, while DEA agent Rick Bowden goes undercover to bring him down. Debuts in the US on February 19th, 2021.

The Courier (2021). Directed by Dominic Cooke. Written by Tom O'Connor. Starring Benedict Cumberbatch, Merab Ninidze, Rachel Brosnahan. Synopsis: Cold War spy Greville Wynne and his Russian source try to put an end to the Cuban Missile Crisis. Debuts in the US on March 19th, 2021.
Barb & Star Go To Vista Del Mar (2021). Directed by Josh Greenbaum. Written by Kristen Wiig and Annie Mumolo. Starring Kristen Wiig, Annie Mumolo, Jamie Dornan. Synopsis: A pair of best friends find themselves in over their heads. Debuts in the US on February 12th, 2021.
Boss Level (2021). Directed by Joe Carnahan. Written by Joe Carnahan, Chris Borey and Eddie Borey. Starring Frank Grillo, Mel Gibson, Naomi Watts. Synopsis: A retired special forces officer is trapped in a never ending time loop on the day of his death. Debuts in the US on March 5th, 2021.
Raya and the Last Dragon (2021). Directed by Don Hall, Carlos López Estrada, Paul Briggs and John Ripa. Written by Adele Lim and Qui Nguyen. Starring Alan Tudyk, Kelly Marie Tran, Gemma Chan. Synopsis: In a realm known as Kumandra, a re-imagined Earth inhabited by an ancient civilization, a warrior named Raya is determined to find the last dragon. Debuts on Disney+ on March 5th, 2021.
Godzilla vs. Kong (2021). Directed by Adam Wingard. Written by Eric Pearson and Max Borenstein. Starring Alexander Skarsgård, Millie Bobby Brown, Rebecca Hall. Synopsis: The epic next chapter in the cinematic Monsterverse pits two of the greatest icons in motion picture history against one another – the fearsome Godzilla and the mighty Kong – with humanity caught in the balance. Debuts in the US on March 31st, 2021.
Matt writes: Two screen legends passed away last week: Cicely Tyson (1924-2021), eulogized at our site by Sergio Mims, and Cloris Leachman (1926-2021), who was paid tribute by Odie Henderson. Watch Leachman's uproarious first scene in Mel Brooks' comic masterpiece, "Young Frankenstein," here, after viewing the insightful TCM interview with Tyson embedded above.
Happy Groundhog Day!
Matt writes: In honor of today being Groundhog Day, let's take a look back at Harold Ramis' sneakily profound 1993 classic that is built around the inexplicable holiday. Roger Ebert favorably reviewed "Groundhog Day," starring Bill Murray, upon its initial release, before inducting the film into his Great Movies series 12 years later. Watch him and Gene Siskel review the picture in the video embedded above.
Free Movies
Bad Hats (1982). Directed by Pascal Ortega. Written by Mick Ford and Robert Hickson. Starring Marcel Bozzuffi, Mick Ford, Catherine Lachens. Synopsis: Set during the First World War, two young soldiers, a Frenchman and an Englishman, are disillusioned by the interminable suffering. Warped by the fighting at first they want to kill each other, but this instinct is gradually replaced by friendship as they unite and turn their back on the cause.
Trojan Eddie (1996). Directed by Gillies MacKinnon. Written by Billy Roche. Starring Stephen Rea, Richard Harris, Stuart Townsend. Synopsis: Eddie, a small town ex-con, discovers he has talent for selling anything and everything. Eddie sees a way to rise above the low life by setting up on his own. What he didn't bargain for, was the murder and mayhem along the way.
Large (2001). Directed by Justin Edgar. Written by Mike Dent and Justin Edgar. Starring Luke de Woolfson, Melanie Gutteridge, Simon Lowe. Synopsis: The son of a '70s rock star has to meet stringent conditions to inherit the family fortune, while his mates and greedy stepmother have other ideas.