The Early Days of the PlayStation 5: Eight Things You Should Know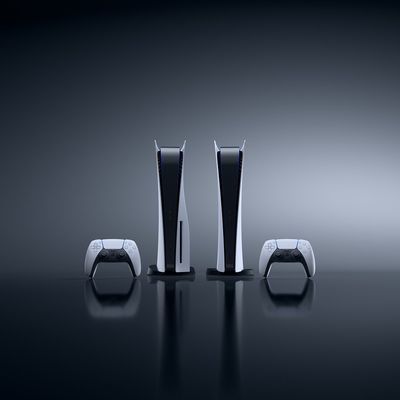 A lot has been written in 2020 about how hard it has been for entertainment companies to stay afloat during a pandemic. Movie theaters are closing, Broadway is dark, and the kind of expendable income on which our entertainment complex relies is dwindling. And yet both Microsoft and Sony pushed forward this month with their newest toys, the next generation of console gaming. Releasing a major product like the PlayStation 5 during a lockdown has surely been difficult for the company. They can't hold in-person events like they would have in the months leading up to any other major launch. But they didn't delay. They released the PlayStation 5 on November 12th, and it's a remarkable machine, one that's clearly capable of leading the way in the market, even the market feels like it's kind of treading water until the world returns to normal. If the PlayStation 5 doesn't quite feel like the future of gaming in November 2020, it feels like the machine that will take us there when we're ready.
Neither Microsoft or Sony are launching with the typically splashy launch titles that have driven interest in a new console. (A week from today, we will run a games-specific feature on what is available with thoughts on "Demon's Souls," "Sackboy," "Astro's Playroom," and more.) The few major titles in a thin holiday season—"Assassin's Creed: Valhalla," "Spider-Man: Miles Morales," "Watch Dogs: Legion," "Call of Duty: Black Ops Cold War," "Cyberpunk 2077"—are all launching on both the PS4 and PS5, making it less likely that gamers will feel a need to upgrade instantly. This feels like both a recognition of a gaming landscape that talks across generations and platforms more than it used to, and something that helps the soft launch of this system through one of its biggest draws …
You Can Bring Most of Your PS4 Library
Unlike most new system launches, Sony is making the transition from one generation to the next less heartbreaking. When we upgraded from PS3 to PS4, we had to leave everything behind, but the PS5 not only plays PS4 discs (on the version that has a disc drive) but you can use your PS4 DualShock controller to play them. And many of them, especially the recent Sony exclusives like "Ghost of Tsushima" and "The Last of Us Part II," have been upgraded with PS5-level graphics and smoother gameplay. Recent games like "Valhalla" allow for true cross-play, syncing save data from one machine to the other, and allow the upgrade to the legit PS5 version for free (the rules on upgrades vary depending on the game).
You Will Instantly Have a Collection of PS4 Classics
If you're not a big gamer already, the PS5 has an amazing exclusive feature for owners with a PS Plus account called the PS Plus Collection. It's 20 of the best Sony exclusive games from the PS4 era available to add to your library and download as long as you have an active account. Some of the most acclaimed titles of the last decade are included for free the minute you fire up your PS5, including "Bloodborne," "God of War," "The Last of Us Remastered," "Monster Hunter: World," "Persona 5," "Resident Evil 7: Biohazard," and "Uncharted 4: A Thief's End." It's an incredible collection that Sony should really be advertising more to potential buyers worried that all they'll be able to play on launch day is "Astro's Playroom" and the few PS4 titles they haven't sold back to GameStop.
It's a Fantastic Machine for Watching Movies
This is what most readers of this site truly care about—the PS5 is a high-quality Sony 4K Blu-ray player. In fact, the quality of the presentation tops either Sony 4K Blu-ray player that I already owned. It will be the only machine you want to watch movies on once you hook it up, either discs or the 4K quality of streaming services like Netflix and Amazon Primer. In fact, the new interface has two tabs at the top—Games and Media—allowing non-gamers in the house to fire it up and merely use it as a media server not unlike a Roku or Apple TV. At launch, the collection of media apps is a little thin, but this feels like something that's likely to change.
The Load Times Are Non-Existent
One of the draws that Sony has been touting is the shorter load times for everything on the PS5 and it's no exaggeration. I played all of "Miles Morales" on the system and don't think I ever waited more than a few seconds for something to load (and going back to PS4 level load times to play "Watch Dogs: Legion" made this improvement even more noticeable). And it's not just the load times in a game that seem to be designed to save time. You can more easily switch in and out of games than ever before, sometimes in ways that feels impossibly fast. It's literal seconds to go from a multiplayer match in the new "COD" to playing "Valhalla," and who doesn't like something that saves them time?
The Interface is Smooth (But Has Some Kinks)
The new UI will take people some getting used to, especially those who have played the PS4 through most of the last decade. It will take some hunting to find some options, and most of the customization is gone entirely. It feels like an interface that's fluid but still being refined and streamlined. Most interestingly, there's a new interface called activity cards—hover over a game on the menu and cards will pop up that allow you to jump into a specific part of that title like a mission or multiplayer, eliminating the step of the main menu. As you can see below, they even show what percentage of said mission has been completed or what collectibles still need to be unlocked. Will people use these? Right now, I find them more of a curiosity than anything, but I could see a younger generation taking to them.
The New DualSense Controller Can Do A Lot
Sony clearly wants the controller for the PS5 to be something special, and the new DualSense somehow feels both familiar and innovative. It won't be like going from a stick to an automatic for any PS4 gamers, but it can do a lot more than the old controllers, especially for games designed to take advantage of it. The system-included game "Astro's Playroom" is sort of an extended "controller tutorial"—designed to show you all of its tricks. All in all, the controller feels more responsive to the gameplay whether it's providing sound that's related to the action or rumbling with its intensity. It has an improved speaker and a microphone. And it can be used for motion control action across multiple games (the PS5 version of the newest NBA 2K game includes a setting where the controller has to be used to aim in a certain direction depending on how you hold it—more on that next week). How most developers will use the new controller's skill set in their design is yet to really be seen (other than "Astro's Playroom" and "Sackboy").
It's Huge (and Some Other Stats)
Remember the PlayStation Slim? Yeah that's not a thing anymore. This is the PlayStation Enormous. It's 15.4 inches tall, 10.24 inches deep, and 4.09 inches wide (and it should be noted that it's incredibly quiet unlike the noisy fan on the PS4 Pro). That's going to take some shuffling of your entertainment system. And if you get the disc drive model, that makes it even bigger. Plan accordingly. As long as we're talking numbers, the digital model is $399.99 and the disc drive model is $499.99 (the extra hundred for a Sony 4K Blu-Ray player is worth it for anyone who hasn't given up entirely on physical media …or wants to play old PS4 games that they only have on disc.) The PS5 comes with about 667 GB of usable storage, which may sound like a ton, but some modern games are pushing massive numbers of required storage (looking at you, "Call of Duty") and I've already had to delete some things I initially downloaded to make space. If I had an early initial complaint, it's that I was hoping that the space issue would be more improved with this generation, although Sony has said SSD expansion will be coming soon.
It's Just a Beginning
As exciting as it is to check out the new interface, feel what the controller can do, and zip through great launch games like "Miles Morales" (again, more on specific games next week when I've been able to spend more time with them), the PS5 in November 2020 feels like a starting point. It's a fun system now, but it feels like these launch games and the system in general still has a foot in the last generation. A year from now, with the release of games like "Horizon Forbidden: West," "Ratchet & Clank: Rift Apart," "Resident Evil Village," "Hitman 3," and "Hogwarts Legacy" in our rearview mirror, the PS5 will simply be a very different machine. What's most exciting about the PlayStation 5 is how much it still has to show us.
Sony provided a review unit for this feature.