Home Entertainment Guide: November 2020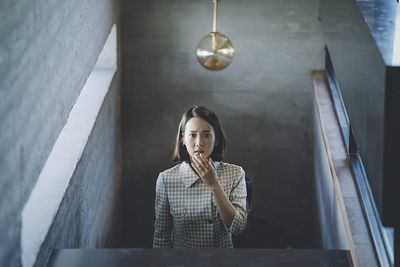 10 NEW TO NETFLIX
"Boyz N the Hood"
"Carol"
"A Clockwork Orange"
"Easy A"
"In a Valley of Violence"
"Knock Knock"
"Moneyball"
"Paranorman"
"Platoon"
"Unfriended"
13 NEW TO BLU-RAY/DVD
It took forever but a new "Bill & Ted" movie finally came out in 2020, three decades after "Bill & Ted's Bogus Journey." As I said back in August, "Bill & Ted Face the Music" is "all it needed to be." It stays true to its characters, gives people a few laughs in a year when we really need them, and reminds people what they loved about the first two movies. It's a little inconsistent in the laughs department but it's a genuinely sweet film that emphasizes friendship, honesty, and rocking tunes … dudes.
Special Features
The Official Bill & Ted Face The Music Panel at Comic-Con@Home
Be Excellent to Each Other
A Most Triumphant Duo
Death's Crib
Social Piece (Excellence)
Bill Ross IV and Turner Ross don't make what would be called traditional documentaries. In fact, there was some controversy at Sundance this year as to whether or not their latest should even be included in the non-fiction section. It's a silly argument. It's OK for a documentary to play with form (in fact, it's preferred) and there's truth in what's presented here that distinguishes it from fiction. The short version is that the premise of the film is a bit of a ruse. It doesn't unfold on the last night of a bar in Vegas. But it does feature real barflies with very little direction, and it captures something about how communities form at watering holes that makes it one of the best films of 2020, no matter what category in which you place it.
Special Features
Reversible Sleeve
Ross Brothers Teaser Trailer
Official Trailer
"After Hours" Bonus Featurette
Las Vegas
Security Camera
"Claudine"
Apparently, John Berry's 1974 comedy was deemed to be a bit too similar to sitcoms at the time when it was released, but this vastly understates the film's intelligence and empathy. The story of a forming relationship between a single mother of six named Claudine (Oscar-nominated Diahann Carroll) and a garbageman named Roop (James Earl Jones) is so light on its feet and yet feels completely genuine at the same time. It's closer to Cassavetes than a sitcom, finding truth in how life can get in the way of love. It's also deeply truthful about welfare and financial stress, never using them as manipulative devices as much as a way of life. Most of all, it has two excellent performances from a pair of legends. It's a compassionate, unexpected addition to the Criterion Collection.
Special Features
New 4K digital restoration, with uncompressed monaural soundtrack on the Blu-ray
Audio commentary from 2003 featuring actors Diahann Carroll, James Earl Jones, and Lawrence Hilton-Jacobs; filmmaker George Tillman Jr.; and Dan Pine, son of screenwriters Lester Pine and Tina Pine
New conversation on the film between filmmaker Robert Townsend and programmer Ashley Clark
Illustrated audio excerpts from a 1974 AFI Harold Lloyd Master Seminar featuring Carroll
English subtitles for the deaf and hard of hearing
PLUS: An essay by critic Danielle A. Jackson
Much has been written about how Netflix has partnered with Criterion to release some of their biggest hits on Blu-ray with collector's editions of films like "Roma," "Marriage Story," and "The Irishman." However, the collectible Netflix market extends beyond that window. There's a Blu-ray release of "The Haunting of Hill House," for example, that includes director's cuts of some of the episodes that can't be streamed on Netflix. And now there's this gorgeous steelbook collector's edition of the original film sequel to "Breaking Bad," 2019's "El Camino." Much more than just the film itself, which is great by the way, this edition includes an audio commentary, deleted scenes, and a commentary with almost four dozen people involved in its production. It's a gem for those of us who still believe in the collectible market for physical media.
Special Features
Audio Commentary with Vince Gilligan and Aaron Paul
Deleted and Extended Scenes
Gag Reel
Scene Studies with Vince Gilligan
Super Commentary!: An ensemble audio commentary featuring 46 members of the cast and crew
Making El Camino: A behind-the-scenes documentary featuring never-before-seen interviews with the cast and crew
Snow Globe: A Breaking Bad Short
Skinny Pete in the Box Teaser
On the Radio Teaser
Rocker Salvage Commercial
Vamonos Pest Commercial
"Enchanted" by Chloe x Halle
"Ghost Dog: The Way of the Samurai" (Criterion)
Jim Jarmusch's 1999 film is one of the strangest movies ever made. It's an ode to both crime thrillers and samurai movies with a fascinating performance at its center from Forest Whitaker. It contains a great score from RZA of the Wu-Tang Clan (a samurai expert himself) and an amazing supporting cast that truly gets the deadpan Jarmusch thing. It's never been my favorite Jarmusch film (I lean to the early ones and then the one-two punch of "Only Lovers Left Alive" and "Paterson") but it's an undeniably interesting one, and I'm just happy to see the Jarmusch section of Criterion expand. And this one includes a great collection of special features including new interviews and conversations with Jarmusch, Whitaker, and others.
Special Features
New 4K digital restoration, supervised and approved by director Jim Jarmusch, with 5.1 surround DTS-HD Master Audio soundtrack on the Blu-ray
Alternate isolated stereo music track
New Q&A with Jarmusch, in which he responds to questions sent in by fans
New conversation between actors Forest Whitaker and Isaach De Bankolé, moderated by film scholar Michael B. Gillespie
New interview with casting director Ellen Lewis
New interview with Shifu Shi Yan Ming, founder of the USA Shaolin Temple
Flying Birds: The Music of "Ghost Dog," a new video essay on RZA's score by filmmaker Daniel Raim
The Odyssey: A Journey into the Life of a Samurai, a 2000 program on the making of the film
Deleted scenes and outtakes
Archival interviews
Trailer
English subtitles for the deaf and hard of hearing
PLUS: Essays by critics Jonathan Rosenbaum and Greg Tate, a 2000 interview with Jarmusch, and quotations from Hagakure: The Book of the Samurai, by the early-eighteenth-century monk Yamamoto Tsunetomo
"Girlfriends" (Criterion)
Claudia Weill's 1978 comedy was an interesting selection for Criterion in that it doesn't feel like a film that's talked about all that much in 2020. It's a fascinating snapshot of life in New York in the late-'70s, centering a young woman (Melanie Mayron) as she struggles her way through friendship and romance. And yet it's not as simple or cliched as that sounds. It's a really genuine piece of work with great performances by Mayron, Christopher Guest, and Bob Balaban, who all join Weill on a Zoom interview on the new edition that's wistful and smart. In that session, Guest notes how much Weill was ahead of her time, capturing something about ordinary life in her city in a way that's far more commonplace now while also guiding the way for female directors (she was one of the first invited to join the Academy).
Special Features
New, restored 4K digital transfer, supervised by director Claudia Weill and director of photography Fred Murphy, with uncompressed monaural soundtrack on the Blu-ray
New interview with Weill
New interview with Weill and actors Melanie Mayron, Christopher Guest, and Bob Balaban
New interview with screenwriter Vicki Polon
New interview with Weill and writer and filmmaker Joey Soloway
Joyce at 34, a 1972 short film codirected by Weill and Joyce Chopra
Commuters, a 1970 short film by Weill and Eliot Noyes
Subtitles for the deaf and hard of hearing
PLUS: Essays by film critic Molly Haskell and scholar Carol Gilligan
"Kick-Ass"
When I think of controversial reviews written by Roger Ebert, the standards always come to mind first ("Blue Velvet" being the ultimate) but his 2010 skewering of "Kick-Ass" should be in that conversation. He HATED this movie, a flick that not only became a cult hit but I would argue influenced the next decade of action overall with its kinetic, comic book style. There's no "Deadpool" or "Kingsman" without "Kick-Ass." (Discuss amongst yourselves if this is a good or bad thing.) I loathed the sequel but the first film still has an undeniable energy in my opinion, and it's driven by a really fun cast, including Chloe Grace Moretz and Nicolas Cage. Roger may have hated it but enough people loved it for an exclusive steelbook 4K edition to be released ten years later. Roger would be annoyed all over again.
Special Features
A New Kind of Superhero: The Making of Kick-Ass
It's On! The Comic Book Origin of Kick-Ass
Audio Commentary by Director Matthew Vaughn
Marketing Archive
The Art of Kick-Ass Gallery (Blu-ray™ Only)
"Mallrats"
Arrow and Kevin Smith are perfect partners. The former releases special editions of films that are as densely loaded with bonus material as any out there. Their releases verge on the overwhelming, but Kevin Smith and his fans love to be overwhelmed. There aren't a lot of fan bases that could support a release as extensive as this one for a movie that didn't do all that well with critics or audiences. And yet here's a massive collection of bonus material, the kind that would take hours to get through, including new interviews, tributes, and a Blu-ray edition of the infamous TV cut of the film, which includes some truly stupid overdubbing.
Special Features
Brand new restoration by Arrow Films of both the Theatrical and Extended cuts of the film, approved by director Kevin Smith and cinematographer David Klein.
Newly assembled TV cut of the film featuring hilarious overdubbing to cover up profanity
Collector's booklet featuring new writing by Philip Kemp
Fold out poster featuring replica blueprints for 'Operation Drive-by' and 'Operation Dark Knight'
Original DTS-HD MA 5.1 surround audio
Audio commentary with director Kevin Smith, producer Scott Mosier, archivist Vincent Pereira, and actors Jason Lee, Ben Affleck, and Jason Mewes
Brand new introduction to the film by Kevin Smith
My Mallrat Memories – and all-new interview with Kevin Smith
A newly filmed tribute to producer Jim Jacks by Kevin Smith
Brand new interview with actor Jason Mewes
Brand new interview with Cinematographer David Klein
Hollywood of the North: A newly produced animated making-of documentary featuring Minnesota crew members who worked on the film
Deleted Scenes – Kevin Smith and Vincent Pereira discuss deleted scenes and sequences originally cut from the film
Outtakes and behind the scenes footage
Cast interviews from the original set
Erection of an Epic: The making of Mallrats – archival retrospective with cat and crew looking at the making and release of the film.
Q&A with Kevin Smith – archival Q&A filmed for the 10th anniversary
Build Me Up Buttercup music video
Stills galleries
Brand new introduction to the TV cut by director Kevin Smith
Stills gallery of the comic books featured in the film's opening sequence
Easter eggs
"Moonstruck" (Criterion)
For some reason, "Moonstruck" developed a reputation in the years after its release as being a disposable romantic dramedy. Sure, it won Cher a much-deserved Oscar, but that was seen as a Lifetime Achievement Award, and the truth is that sometimes the worst thing that can happen to a movie's legacy is to be too acclaimed by the Academy. My hope is that the Criterion release of this 1987 classic allows for a true reappraisal of a legitimately great film. Cher runs away with it in a part that's just perfect for her, but the whole ensemble here is one of my favorites of the '80s, including work by Nicolas Cage, Olympia Dukakis, and Danny Aiello that ranks among the best in their careers. The new Criterion release includes a new interview with the screenwriter and a new restoration of the film, along with a ton of archival material from the last 30 years.
Special Features
New 4K digital restoration, with 5.1 surround DTS-HD Master Audio soundtrack on the Blu-ray
New interview with screenwriter John Patrick Shanley
New interview with scholar Stefano Albertini about the use of opera in the film
Introduction from 2013 featuring Cher
Interviews from 1987 with director Norman Jewison and actors Cher, Nicolas Cage, Vincent Gardenia, and Olympia Dukakis
Interview from 2002 with actor Danny Aiello
Audio interview from 1989 with Shanley about screenwriting and the development of Moonstruck
At the Heart of an Italian Family, a 2006 program about the making of the film
The Music of "Moonstruck," a 2006 program featuring interviews with Jewison and composer Dick Hyman
Audio commentary from 1998 with Cher, Jewison, and Shanley
Trailer
English subtitles for the deaf and hard of hearing
PLUS: An essay by critic Emily VanDerWerff
"The New Mutants"
One of the more fascinating pandemic movie stories of 2020 was the release of "The New Mutants," which has now finally made its way to rental streaming services and DVD/Blu-ray after a very long journey. The film was notoriously completed ages ago, stuck in release date hell, moving around over and over again on the calendar. Just as it was about to come out, the pandemic hit, knocking it back into limbo. But Fox wouldn't give up and drop it streaming, choosing to open it in theaters back in August with a heady degree of controversy. No critics were allowed to screen it and major outlets refused to send staff to dangerous theaters. So not much was written about it. And that probably won't change. It's a clunky movie, but what's interesting is that it's not a horrible one. There have been much worse superhero films in recent years (like the last "X-Men" one actually). I wouldn't be surprised if a fan base forms around it. This years-long story of a little superhero movie may not be over yet.
Special Features
Origins & Influences – Legendary comics artist Bill Sienkiewicz and the filmmakers explore the origins and influences behind "The New Mutants."
Meet the New Mutants – Cast members share their experiences while filming and reveal how they bonded as a family, much like the characters in the film.
Deleted Scenes
"Parasite" (Criterion)
Remember when Bong Joon-ho won all those Oscars for one of the best films of the 2010s? It feels like a lifetime ago. Remember the good old days with this incredible release of the film that's emerged from the partnership between Neon and Criterion. A bare-bones edition of "Parasite" came out earlier this year, but this is the one to own, complete with a new 4K remaster and tons of new special features. The highlight there is an audio commentary by Bong himself, but you should also check out a Master class he led from the 2019 Lumiere Festival, and a new program about the New Korean Cinema movement that also includes Park Chan-wook.
Special Features
New 4K digital master, approved by director Bong Joon Ho and director of photography Hong Kyung Pyo, with Dolby Atmos soundtrack on the Blu-ray
New audio commentary featuring Bong and critic Tony Rayns
Black-and-white version of the film, with Dolby Atmos soundtrack and a new introduction by Bong
New conversation between Bong and critic Darcy Paquet
New interviews with Hong, production designer Lee Ha Jun, and editor Yang Jinmo
New program about the New Korean Cinema movement featuring Bong and filmmaker Park Chan-wook
Cannes Film Festival press conference from 2019 featuring Bong and members of the cast
Master class featuring Bong from the 2019 Lumière Festival in Lyon, France
Storyboard comparison
Trailers
PLUS: An essay by critic Inkoo Kang
"Relic"
One of the most surprising Gotham Award nominations last week was the nod for Best Picture for this Sundance hit, a masterful genre film about the true horror of dementia. It's the story of three generations of women, anchored by Emily Mortimer as a woman who goes to check on her failing mother and Bella Heathcote as the granddaughter. As the two outsiders investigate strange happenings, director Natalie Erika James brilliantly weds relatable concerns with a terrifying horror vision. I saw this at Sundance and it shook me, especially its incredible final act. It's been a weird year for movies but I have no doubt that "Relic" is a 2020 release that will be remembered. Hopefully enough so to warrant a better Blu-ray edition as this one is completely bereft of special features. Looking at you, Criterion.
Special Features
Original Trailer
Issued only on DVD and without a single special feature, this is a disappointing home release for a film that I can guarantee you will build the kind of following that supports something better. Maybe a Special Edition will come down the line, but I eagerly await the day this gets dropped on Netflix and stays in the top ten for a couple of weeks. It's perfect for the streaming service, which has raised the profile of other 2020 indies like "1BR" and "The Good Husband." This is the story of teens who spontaneously explode. Like boom, and blood everywhere. It's an incredibly smart script anchored by wonderful performances from Katherine Langford and Charlie Plummer. Watching it reminded me of seeing "Heathers" when I was a teenager. Yes, it's that good.
Special Features
None