Michael Chapman: 1935-2020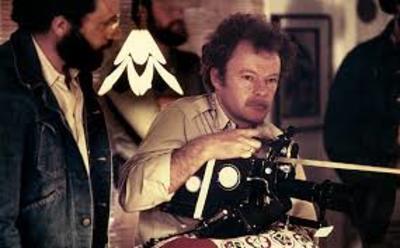 Most tributes are best expressed in words, but Michael Chapman's magnificent contribution to the world was so visual that it feels like photos could get the job done better than anything I could possibly say. And so I'll be brief on the life and legacy of Michael Chapman, one of the best cinematographers of all time, a key player in the American New Wave in the 1970s. You know those projects like "One Perfect Shot"? They could still exist with only the work of Michael Chapman, who helped redefine cinematic language with directors like Martin Scorsese, Hal Ashby, Philip Kaufman, and Robert Towne. His work on "Taxi Driver" and "Raging Bull" alone should earn him an entire section in any class on cinematography.
Chapman started his career as a camera operator, and worked on Steven Spielberg's "Jaws" before developing his own style as a cinematographer on Ashby's "The Last Detail" and Kaufman's "The White Dawn." His work on Paul Schrader's "Hardcore" is breathtaking, and he brings exactly the right balance to Kaufman's "Invasion of the Body Snatchers," but the legacy of Chapman will be in a trio of films he made with Scorsese: "Taxi Driver," "The Last Waltz," and "Raging Bull." His stunning black-and-white cinematography on the third film earned him his first Oscar nomination, but all three are master classes in the form. Other career highlights include "Personal Best," "The Lost Boys," "Quick Change," "The Fugitive," "Primal Fear," and even his last film, "Bridge to Terabithia," which has some striking imagery. He also directed "All the Right Moves," which helped make Tom Cruise a star (and reportedly helped convince his friend Martin Scorsese to hire Cruise for "The Color of Money").
It's all about the imagery. Here are just some of Chapman's most powerful images: