Chicago Media Project Expands Doc Festival to Middleburg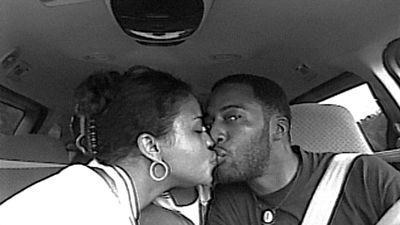 At a time when film festivals are going mostly virtual or shuttering altogether, the Chicago Media Project has taken the unexpected step of expanding their reach, starting satellite versions of their annual Chicago fest Doc10. The first version of "Doc5" will take place in Middleburg, Virginia this week, September 22 through September 25 and feature at least one of the best documentaries of the year (and a few films we haven't seen yet).
If you're wondering how a film festival even happens in 2020, it's very carefully. CMP is holding all screenings for Doc5 at an outdoor amphitheater with a limited capacity of 75 guests to maintain social distance, and there is a bad weather alternative: a ballroom at which precautionary guidelines could still be maintained. In a sign of what could be for all festivals going forward, every guest will receive a swag bag with hand sanitizer, masks, and bug spray.
Admission to each film is $25 or you can see all five films for $100. Purchase tickets here.
Descriptions courtesy of CMP below:
"DEAR MR. BRODY"
Dir. Keith Maitland
U.S., 96 min.
In January 1970, hippie-millionaire Michael Brody Jr., the 21-year-old heir to a margarine fortune, announced to the world that he would personally usher in a new era of peace and love by giving away his $25-million inheritance to anyone in need. In a frenzied few weeks, Brody and his young wife Renee ignited a psychedelic spiral of events. Instant celebrities, the Brodys were mobbed by the public, scrutinized by the press, and overwhelmed by the crush of personal letters responding to this extraordinary offer. Fifty years later, an enormous cache of these letters are discovered–unopened. In this riveting follow-up to his acclaimed Tower, award-winning director Keith Maitland reveals the incredible story of Michael Brody Jr.—and countless struggling Americans who sought his help–to create a deeply moving meditation on desire, need, philanthropy and love.
"THE SIT-IN: HARRY BELAFONTE HOSTS THE TONIGHT SHOW"
Dir. Yoruba Richen
U.S., 77 min.
In early 1968, racial tensions were inflaming the nation and a divisive election was underway. America was exploding politically and culturally, much like today. The Sit-In: Harry Belafonte Hosts The Tonight Show chronicles a remarkable moment during February 1968, when for one week, singer, actor and civil rights activist Harry Belefonte took over the desk as guest of host of Johnny Carson's iconic "Tonight Show." It was the first time an African-American hosted a late night television show for an entire week. For this one week, Belafonte featured a stunning combination of guests, including Dr. Martin Luther King Jr., Robert Kennedy, Lena Horne, Paul Newman, Wilt Chamberlain, Aretha Franklin, and Bill Cosby. And the week was almost lost to history. The Sit-In: Harry Belafonte Hosts The Tonight Show tells this story through contemporary interviews with Belafonte, Whoopi Goldberg, Questlove and many others. The interviews with Dr. King and Robert F. Kennedy are among their last television appearances before both were assassinated. The Sit-In also unearths unknown audio and photos of this week and illuminates how the week changed television culture, opening it up to people of color, and fusing art and politics in a singular way.
"TIME"
Dir. Garrett Bradley
U.S., 81 min.
Fox Rich is a fighter. The entrepreneur, abolitionist and mother of six boys has spent the last two decades campaigning for the release of her husband, Rob G. Rich, who is serving a 60-year sentence for a robbery they both committed in the early 90s in a moment of desperation. Combining the video diaries Fox has recorded for Rob over the years with intimate glimpse of her present-day life, director Garrett Bradley paints a mesmerizing portrait of the resilience and radical love necessary to prevail over the endless separation of the country's prison-industrial complex. Amazon Studios acquired Bradley's documentary, Time for a record-breaking $5 million after it won the U.S. Documentary Directing Award at Sundance Film Festival.
"OTTOLENGHI AND THE CAKES OF VERSAILLES"
Dir. Laura Gabbert
U.S., 75 min.
Via London, Versailles, and Instagram, Ottolenghi and the Cakes of Versailles follows famous chef Yotam Ottolenghi on his quest to bring the sumptuous art and decadence of Versailles to life in cake form at the Metropolitan Museum of Art in New York. He assembles a team—a veritable who's who of the dessert world, including Dominique Ansel and Dinara Kasko—to help bring his vision to life. The pastry chefs create a true feast of Versailles complete with a cocktail whirlpool and posh jello shots, architectural mousse cakes, chocolate sculptures, swan pastries, and an edible garden. Ottolenghi acts as our guide throughout, disassembling pastries to give us the history of ingredients that we now take for granted, like sugar and chocolate. Ottolenghi and the Cakes of Versailles perfectly captures the heights of human achievement and the frailty of decadence, adding taste as one more sense with which to experience the Met.
"WHIRLYBIRD"
Dir. Matt Yoka
U.S., 103 min.
A head-spinning tale of sensationalist news and personal transformation, Whirlybird chronicles the extraordinary story of intrepid Los Angeles helicopter reporter Bob Tur and his wife Marika Gerrard. In the 1990s, the husband-and-wife journalist team captured from above the mayhem of the city, from the 1992 L.A. riots to the infamous O.J. Simpson highway chase—all the while battling their own abusive relationship. But now Bob, a transgender woman named Zoey Tur, reflects on her toxic masculinity and testosterone-fueled rise with a piercing sense of regret. "Unflinching and often exhilarating" (The Hollywood Reporter) and "compelling [and] sensitive" (TheWrap), Whirlybird is a real-life Nightcrawler for the #TimesUp era, deftly combining a searing look at exploitation TV with a "complicated, engaging, one-of-a-kind, portrait of a deeply flawed human" (Indiewire) and their own self-reckoning.