Home Entertainment Guide: June 11, 2020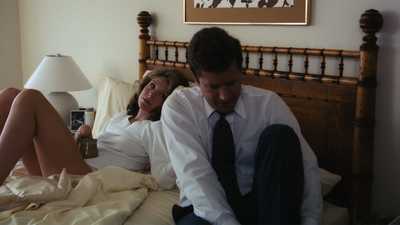 Note: The weirdness of the COVID-19 pandemic is catching up to home entertainment. Films delayed from March like "Mulan" would normally be coming out on Blu-ray now. And it's probably going to be like this for a few months. We will press on with the bi-weekly column, which will mostly have to be informative about new Netflix titles and highlight Criterion releases and special editions because, well, there are no new releases.
10 NEW TO NETFLIX
"Bad News Bears"
"Casper"
"Cloudy with a Chance of Meatballs"
"Clueless"
"The Disaster Artist"
"The Guest"
"Lady Bird"
"Observe and Report"
"Walk Hard: The Dewey Cox Story"
"You Don't Mess with the Zohan"
1 NEW TO BLU-RAY
"An Unmarried Woman" (Criterion)
One of the joys of the Criterion collection is how it can tie films from Roger's original take on them to how they are viewed decades later. There's something special about being able to go back to Roger's 1978 4-star review, watch the film, and then read a major young talent like Angelica Jade Bastien on the same film three decades later. Art has the power to move us across generations and eras. Roger absolutely loved this film, writing, "It's a journey that Mazursky makes into one of the funniest, truest, sometimes most heartbreaking movies I've ever seen." It may not feel like the right film for June 2020, but great art connects us all through time and that will never change.
Special Features
New 4K digital restoration, with uncompressed monaural soundtrack on the Blu-ray
Audio commentary from 2005 featuring director Paul Mazursky and actor Jill Clayburgh
New interviews with actors Michael Murphy and Lisa Lucas
New interview with author Sam Wasson on Mazursky's work
Audio recording of Mazursky speaking at the American Film Institute in 1980
Trailer
English subtitles for the deaf and hard of hearing
PLUS: An essay by critic Angelica Jade Bastién