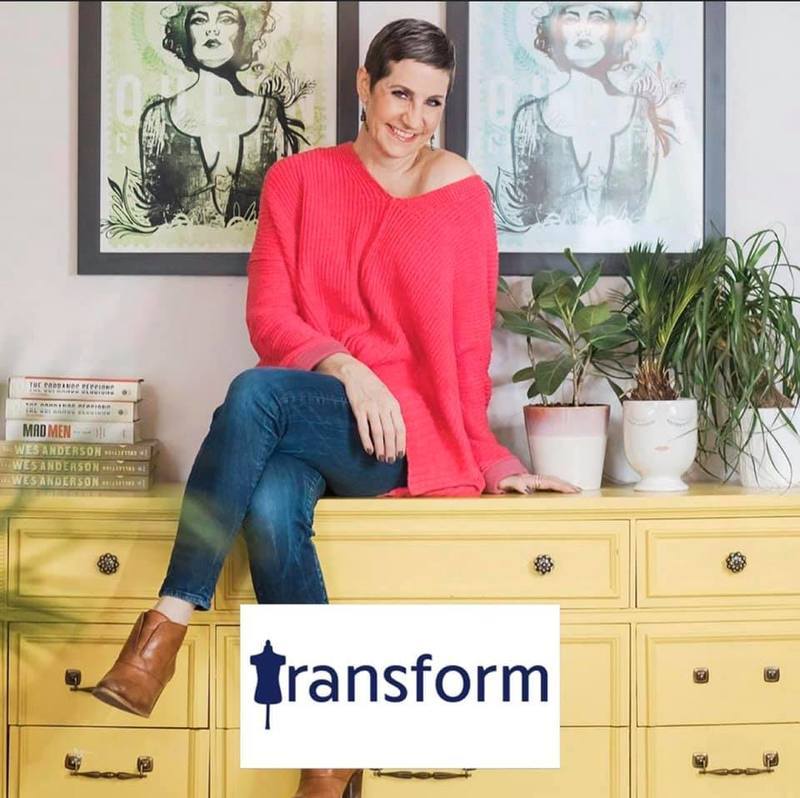 Matt writes: All the writers at RogerEbert.com are devastated by the passing of Nancy Dawson, wife of our Editor at Large, Matt Zoller Seitz. She passed away on April 27th, after telling her husband that the words she wanted him to express to people once she was gone were, "She died of cancer." Nancy provided us with a master class in how to spend our final days by leaving the world a better place. She spent her last years creating a charity called Transform Cincy, a company that helps trans kids with clothes to ease their transition. She was even featured on The Today Show. These details were included in a tribute penned by Brian Tallerico, where he asked readers to donate to Nancy's cause, punctuating his request with, "She deserves it." I couldn't agree more. Rest in peace, Nancy.
Trailers
The High Note (2020). Directed by Nisha Ganatra. Written by Flora Greeson. Starring Dakota Johnson, June Diane Raphael, Bill Pullman. Synopsis: A superstar singer and her overworked personal assistant are presented with a choice that could alter the course of their respective careers. Available On Demand on May 29th, 2020.

Brave New World (2020). Starring Alden Ehrenreich, Jessica Brown Findlay, Harry Lloyd. Synopsis: TV adaptation of Aldous Huxley's book set in dystopian future. US release date is TBA.
Space Force (2020). Created by Greg Daniels and Steve Carell. Starring Steve Carell, Owen Daniels, Noah Emmerich. Synopsis: The people tasked with creating a sixth branch of the armed services: The Space Force. Debuts on Netflix on May 29th, 2020.
NOS4A2: Season 2 (2020). Starring Ashleigh Cummings, Zachary Quinto, Ólafur Darri Ólafsson. Synopsis: Charlie Manx, a seductive immortal who feeds off the souls of children, has his whole world threatened when a young woman in New England discovers she has a dangerous gift. Premieres on AMC on June 1st, 2020.
Ramy: Season 2 (2020). Created by Ramy Youssef, Ari Katcher, Ryan Welch. Starring Ramy Youssef, Laith Nakli, Amr Waked. Synopsis: In a New Jersey, Ramy, son of Egyptian migrants, begins a spiritual journey, divided between his Muslim community, God, and his friends who see endless possibilities. Premieres on Hulu on May 29th, 2020.
Crossing Swords (2020). Created by John Harvatine IV and Tom Root. Starring Alanna Ubach, Nicholas Hoult. Synopsis: A good-hearted peasant dreaming of knighthood becomes a squire at the royal castle. But his dream job isn't everything he'd hoped it would be. Premieres on Hulu on June 12th, 2020.
Agents of SHIELD: Season 7 (2020). Created by Maurissa Tancharoen, Jed Whedon, Joss Whedon. Starring Clark Gregg, Ming-Na Wen, Brett Dalton. Synopsis: The missions of the Strategic Homeland Intervention, Enforcement and Logistics Division. Premieres on ABC on May 27th, 2020.
Homecoming (2020). Created by Micah Bloomberg, Eli Horowitz, Sam Esmail. Starring Stephan James, Julia Roberts, Bobby Cannavale. Synopsis: Heidi works at Homecoming, a facility helping soldiers transition to civilian life. Years later when the Department of Defense questions why she left, Heidi realizes there's a whole other story behind the one she's been telling herself. Premieres on Prime Video on May 22nd, 2020.
Love, Victor (2020). Starring Michael Cimino, Mason Gooding, Thamys Bertoldi. Synopsis: Based on Becky Albertalli's young adult novel 'Simon vs. the Homo Sapiens Agenda,' which inspired the feature film 'Love, Simon'. Premieres on Hulu on June 19th, 2020.
Dead to Me: Season 2 (2020). Created by Liz Feldman. Starring Linda Cardellini, Christina Applegate, James Marsden. Synopsis: A series about a powerful friendship that blossoms between a tightly wound widow and a free spirit with a shocking secret. Premieres on Netflix on May 8th, 2020.
I May Destroy You (2020). Created by and starring Michaela Coel. Synopsis: Set in London, where gratification is only an app away, the story centers on Arabella, a carefree, self-assured Londoner with a group of great friends, a boyfriend in Italy, and a burgeoning writing career. But when her drink is spiked, she must question and rebuild every element of her life. US release date is TBA.
The Great (2020). Starring Elle Fanning, Nicholas Hoult, Sebastian De Souza. Synopsis: A royal woman living in rural Austria during the 18th century is forced to choose between her own personal happiness and the future of Russia, when she marries an Emperor. Premieres on Hulu on May 15th, 2020.
Love Life (2020). Created by Sam Boyd. Starring Anna Kendrick, Zoe Chao, Sasha Compère. Synopsis: An upcoming American romantic comedy anthology television series. Premieres on HBO MAX on May 27th, 2020.

Fraggle Rock: Rock On! (2020). Starring John Tartaglia, Dave Goelz, Karen Prell. Synopsis: Gobo, Red, Boober, Mokey, Wembley, and Uncle Traveling Matt, join together again for new stories and classic Fraggle songs that show everyone how we are all connected through friendship. Now available on Apple TV+.
The Not-Too-Late Show with Elmo (2020). Starring Ryan Dillon, Kacey Musgraves, David Rudman. Synopsis: A new talk show hosted by Elmo the muppet. Premieres on HBO MAX on May 27th, 2020.
Snowpiercer (2020). Created by Graeme Manson. Starring Jennifer Connelly, Daveed Diggs, Mickey Sumner. Synopsis: Set over seven years after the world has become a frozen wasteland, Snowpiercer centers on the remnants of humanity, who inhabit a gigantic, perpetually-moving train that circles the globe. Premieres on TNT on May 17th, 2020.
Hollywood (2020). Created by Ian Brennan, Ryan Murphy. Starring David Corenswet, Darren Criss, Laura Harrier. Synopsis: A group of aspiring actors and filmmakers in post-World War II Hollywood try to make it big – no matter the cost. Now available on Netflix.
Unbreakable Kimmy Schmidt: Kimmy vs. The Reverend (2020). Directed by Claire Scanlon. Written by Robert Carlock, Tina Fey, Sam Means and Meredith Scardino. Starring Daniel Radcliffe, Jane Krakowski, Ellie Kemper. Synopsis: Kimmy sets off on her biggest adventure yet. Three states. Explosions. A dancing hamburger. And you, the viewer, get to decide how the story goes. Premieres today on Netflix.
Ebert Fellows in Quarantine
Matt writes: Chaz Ebert recently celebrated our Ebert Fellows with a special tribute article where she singled out Coltrane Zerai-Che, Hallin Burgan and Xinyi Li, the three writers from the University of Illinois College of Media who would've covered last month's Ebertfest, had it not been cancelled due to the COVID-19 pandemic. Instead, she invited them to write about their time in quarantine (click on each of their names, and you will be directed to the full article).
The History of "30 Minutes On"
Matt writes: Every one of Matt Zoller Seitz's essential "30 Minutes On" essays can be found in the new portal linked here, and are accompanied by the great illustration seen above by Brianna Ashby.
Free Movies
Ping Pong (1987). Directed by Po-Chih Leong. Written by Po-Chih Leong and Jerry Liu. Starring David Yip, Lucy Sheen, Robert Lee. Synopsis: A Chinese lawyer tries to execute the will of Sam Wong.
Prometheus (1998). Written and directed by Tony Harrison. Starring Michael Feast, Walter Sparrow, Fern Smith. Synopsis: A contemporary quest story set in end-of-millennium Britain and continental Europe. It asks what humanity has made of Prometheus' gift of fire – energy, technology, expertise, but also destruction, pollution and war.
Hotel Splendide (2000). Written and directed by Terence Gross. Starring Toni Collette, Daniel Craig, Katrin Cartlidge. Synopsis: The Hotel Splendide is on a remote and cold island, accessible only by a once-a-month ferry. It's a dark and dreary spa created by the late Dame Blanche, whose grown children now run the hotel according to her specificiations, serving up ghastly seaweed and fish-based food and enema treatments. Kath, once the sous chef, arrives when she receives an anonymous letter telling her of the matriarch's death. Will she bring light into the place with her wonderful cooking?