The 6 Best Bedroom Design Ideas on Instagram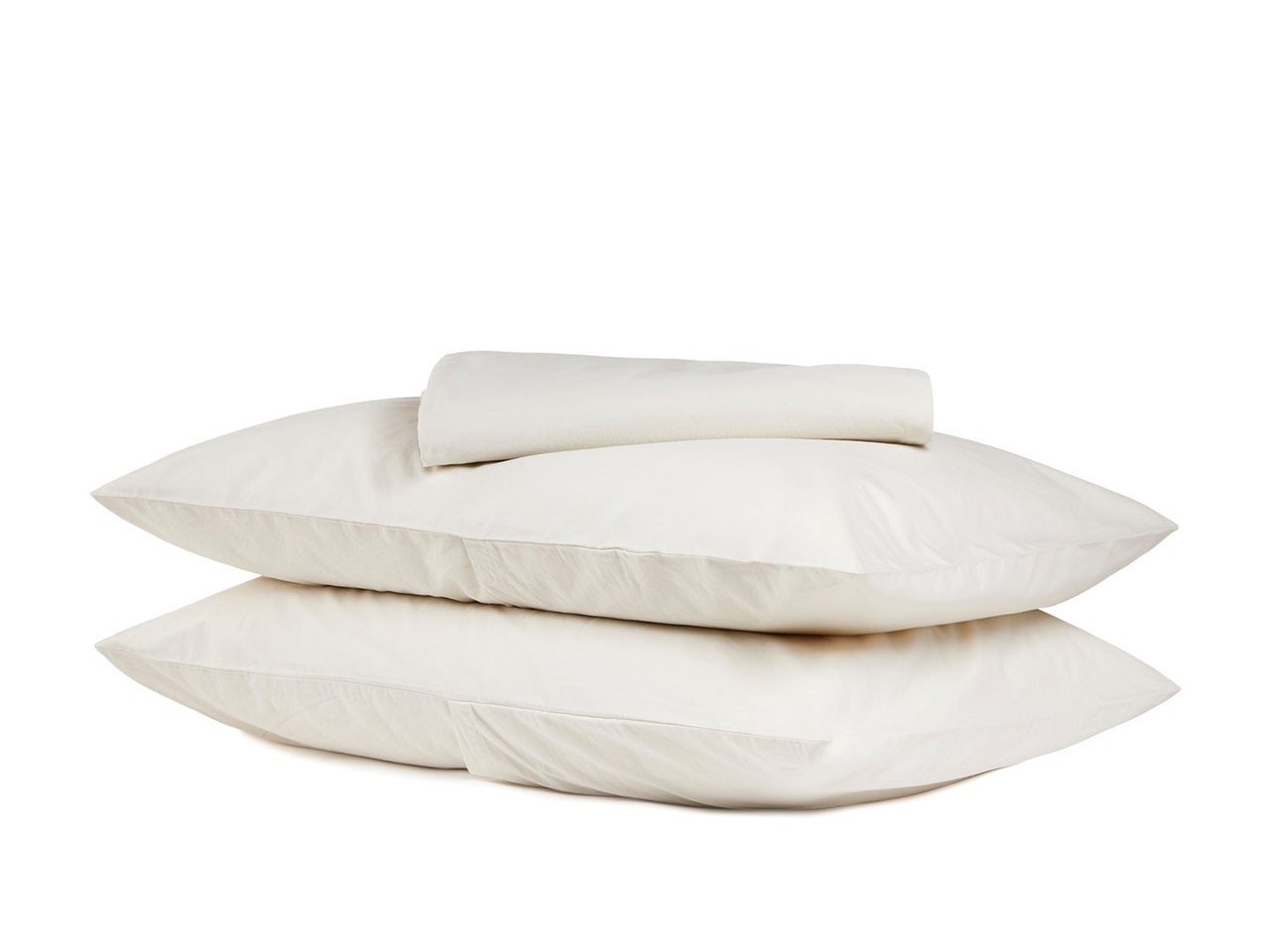 While Kaye refreshes her bedroom every six months or so, her aesthetic is relatively consistent. "My style is largely influenced by natural hues and the southern California landscape," she notes. "I'm endlessly inspired by the color palette of the beach and the desert." As a result, her bedroom has an "unfussy, laid-back vibe with neutral tones, soft linens and lots of pillows," she explains. She's currently loving her brand's brushed cotton sheets, which she likens to "sleeping in your favorite worn-in t-shirt."
Kaye's finishing touches include artwork from The Cartorialist, a moody reading lamp, and an old-school alarm clock. "I started using an alarm clock and charging my phone outside the bedroom," she explains. "This simple shift has helped me sleep much more soundly — it eliminates blue light and the temptation to check my phone before bed or in the middle of the night."
Brady Tolbert
When designing his Los Angeles bedroom, Brady Tolbert, interior designer and creative director at Bobby Berk Design, focused on one thing: relaxation. "If you aren't relaxed in your bedroom, then it's time for a redesign," he quips. "The sole purpose of a bedroom is to unwind and recharge, so design yours in a way that allows you to do just that."
With that in mind, he settled on a soothing olive green, grey, and white color palette with balancing graphic elements, like the structural wall sconce and abstract artwork. "My space is a little bit minimal, a little bit collected, and 100% relaxing," he explains. "I love my Brooklinen percale sheets — they're so crisp and cool. My hybrid Tuft and Needle mattress has also been a game-changer for sleep quality."
As far as tech, Tolbert believes that less is more — but he does love his dimmer lights and Google Home, which he uses as a noise machine. "I keep my lights at about 70% brightness, which is incredibly relaxing. If you don't want to install dimmers, you can try smart light bulbs," he explains. "I use the ambient sounds on my Google Home to help me fall asleep. Waking up to music is also nice."
Erin Hiemstra
Erin Hiemstra, founder & creative director of Apartment 34, spent roughly five years renovating her historic San Francisco home, and saved the bedroom for last. "When I finally got around to it, I wanted it to feel as 'adult' as possible," says the mom and full-time freelancer. For her, that meant proper floor-to-ceiling curtains, a cushy area rug from Lulu & Georgia, crisp white bedding from Parachute, a white noise machine, and a roaring marble fireplace.
"I think a bedroom should feel like a luxurious, yet very personal hotel," she muses. "I was personally inspired by European design when decorating this space. Since I live in a historic home with amazing architectural elements, I really tried to play them up."
But comfort is just as important as design for Hiemstra. "My bed is my ultimate happy place. As a freelancer, I do more work from here than I care to admit. As a mother, good sleep is also a prized commodity," she explains. "My bedroom is my haven, my respite, my retreat from the rest of the day — there's no better feeling than walking into a clean, calm, pulled together space at night."
Sleep is a $70 billion industry—we throw our money at a dreamier night's rest, promise ourselves we'll prioritize it, and then gripe when we're still, inevitably, so tired. Despite our collective obsession with sleep, we seem totally unable to get more of it. In fact, we're clocking fewer hours than ever. So, this month, we're taking a look at what's getting in the way—and what to do about it.