Sudbury man with COVID-19 attended PDAC mining conference in Toronto last week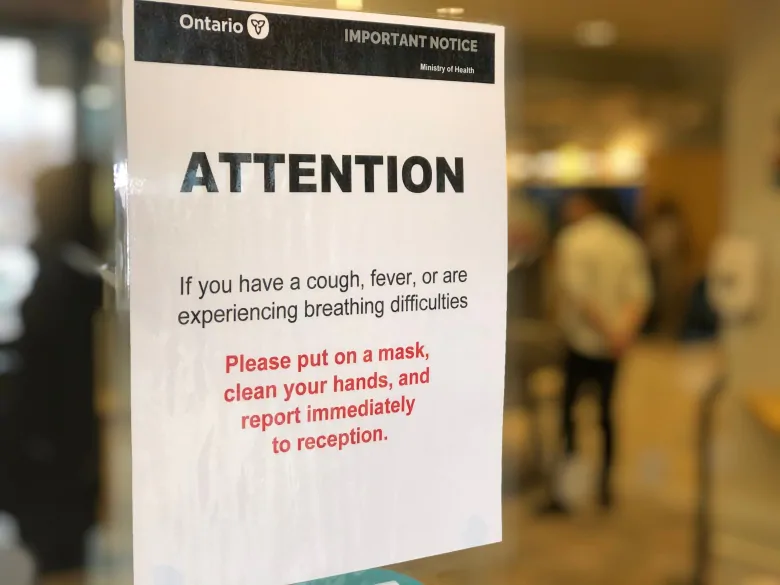 Sudbury has its first positive case of COVID-19.
Public Health Sudbury and Districts confirms that a man in his 50s presented himself to the emergency department at Health Sciences North on Saturday.
The health unit says all the proper precautions were taken and procedure standards followed, including infection control, testing and assessment.
The man is now in self-isolation at home.
The Willet Green Miller Centre, the man's workplace, has been closed, and employees at the facility asked to stay home as the investigation continues.
During the investigation, Public Health Sudbury & Districts discovered the man had attended the Prospectors, Developers Association of Canada (PDAC) conference on March 2 and 3 in Toronto. The event attracts thousands of delegates every year.
He then went to work at the centre on Thursday and Friday before presenting himself to the ER showing symptoms of fever and a cough.
"Having a confirmed case in our area is not unexpected given the transmission of this virus around the world," medical officer of health Dr Penny Sutcliffe said.
"Although this is concerning, as a community and as a health system, we have been preparing for COVID-19. Our focus is on breaking the chain of transmission to limit the spread of infection and as a precautionary measure, we are asking those who attended PDAC 2020 to monitor for symptoms for 14 days."
The health unit says at this time the virus is not circulating locally. The health unit is now investigating the number of people the man may have had contact with, and alerting them to potential exposure.
Sutcliffe said that the man has only "a very few contacts."
"I would just want to reiterate that we are still very much in containment mode in this province and certainly in our area," Sutcliffe said. "So it's very important is that we identify cases so that we can then take appropriate public health actions like isolation, and then [make] further decisions about the contacts to contain and to limit the spread."
"So this is not a situation where we're thinking of there's increased risk or community spread."
The number of people from northern Ontario who attended PDAC isn't know, yet.
Laurentian University cancels classes
Laurentian University says it's cancelling classes as of Wednesday at 12:00 p.m until further notice.
A statement from the school said that all classes will be moved online as a precautionary measure.
"With a well-known case of the virus in our community, we aim to take proactive measures to prevent the spread of this illness."
"We understand that changes in our day-to-day operations will create challenges and disruptions, however, we believe the risk of not taking action is of greater concern to our community."