Sask. First Nations need at least $20M to fight COVID-19, says FSIN chief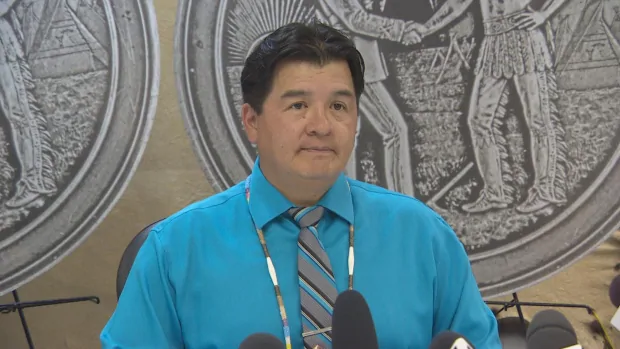 Saskatchewan First Nations need an immediate funding boost of at least $20 million to battle the COVID-19 pandemic, says Federation of Sovereign Indigenous Nations (FSIN) Chief Bobby Cameron.
"We need a tonne more to get done to address the problems and the challenges for our northern and remote communities," Cameron said in an interview Tuesday from the FSIN offices in Saskatoon.
Cameron said the funding would allow them to hire more health workers, conduct more tests and ensure everyone has the medication they need. He said FSIN also needs to provide healthy food and other supports to some of those who are isolated.
Cameron said this is especially important for northern or remote First Nations. He said initial talks with other government officials have been positive, but that it's not enough.
"There's some instances where we feel good where there's good comments, but now we need the actual action to happen at the First Nation level. We need action," Cameron said.
Last week, the federal government pledged $1 billion to fight the pandemic across the country, but Cameron said it's unclear how that will benefit First Nations. He said none of that money has reached any of his FSIN member communities.
Cameron said the government must eventually take a look at the bigger issues in First Nations communities, from poverty to overcrowded housing, which can exacerbate health care crisis.
Cameron thanked volunteers and workers in First Nations across the province who are helping elders and other vulnerable people with meals, rides and kind words.
"We're hearing some really good reports. People are doing their best to help those in need," Cameron said.