New book tells the life story of Dakota elder and language keeper Doris Pratt in her own words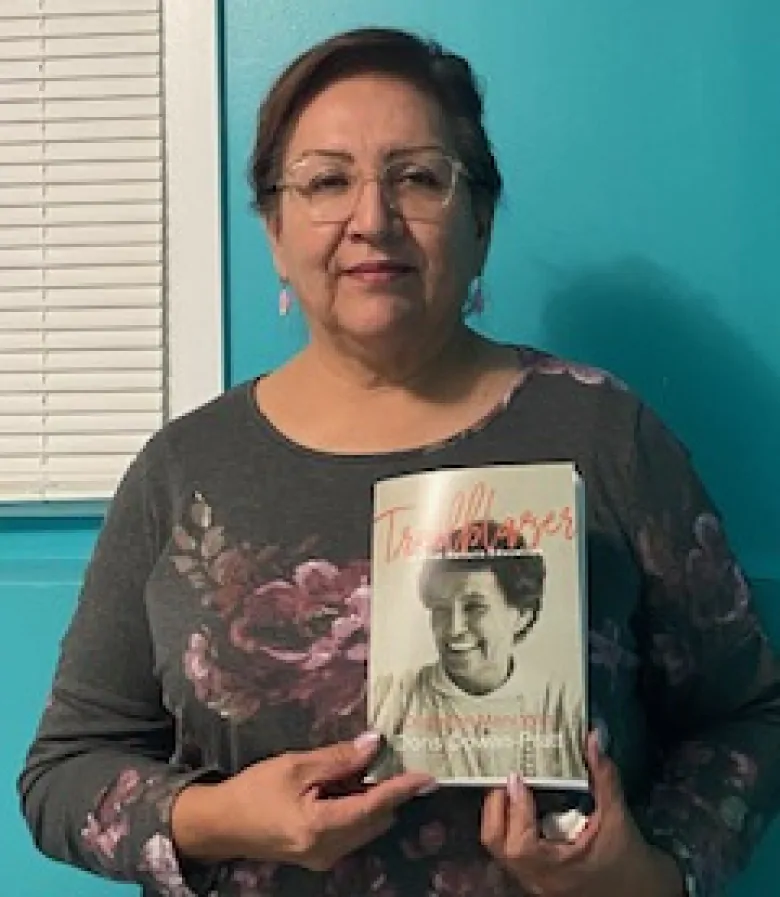 The late Dakota Elder Doris Pratt spent most of her life preserving and teaching the Dakota language.
Now a new book, Trailblazer in First Nations Education, tells the story of her life through her own words.
Pratt died a year ago at age 83. The book is written through 10 interviews in which Pratt tells her story, from her experience in residential school to her work to preserve the Dakota language.
"Learning is lifelong, you don't stop learning," said Evelyn Pratt, Doris's daughter.
"That's what she lived by."
Evelyn Pratt said her mother was working with the Manitoba First Nation Education Resource Centre in the Dakota Language Department and Sioux Valley school until her last days.
Doris Pratt was in the process of publishing the book with the help of the MFNERC but died before it was completed. Evelyn Pratt helped with the editing process to make sure that her mother's words and message weren't lost.
"She's telling her life story and that's something she wanted to do," said Evelyn Pratt.
Doris Pratt attended residential school in Elkhorn, Man., where at a young age she would translate instructions for students who couldn't understand English.
For almost 50 years she worked to preserve the Dakota language by creating language resources like dictionaries and helping with translations.
In the book, Doris Pratt talks about the impact of government policy on First Nations people, something she experienced first hand with education.
"They were only allowed in the residential school to go up to Grade 8, they weren't allowed to pursue anything beyond that," said Evelyn Pratt.
"So as soon as they were allowed it, she took advantage of those opportunities."
She said her mother was probably one of the first people in Sioux Valley Dakota Nation to get a university degree, and she went on to get several other degrees in education including her master's and a specialist degree in culture and language from the University of Arizona.
Violet Okemaw, who is Anishinaabe from Berens River First Nation, is the director of research and development at MFNERC.
She met Doris Pratt in 1984 when Okemaw finished her bachelor of education degree and said Pratt has been one of her main role models.
"She was very passionate about language and about promoting and retaining the Aboriginal languages of Manitoba," she said.
"That language is where we need to begin in regards to educating our children, not only Dakota children, but Indigenous children in general."
Okwmaw said she thinks people should take the time to read Doris Pratt's book because it offers Indigenous knowledge from an Indigenous person.
"She very much tells about her own experiences and shares that knowledge."