Alberta suspends jury trials in wake of COVID-19 pandemic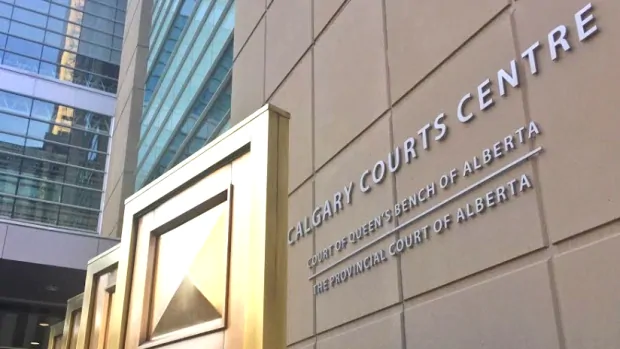 Jury trials in Alberta have been suspended until May 31 because of the COVID-19 pandemic, according to the Court of Queen's Bench of Alberta.
Defence lawyers will be given the option to re-elect to judge-alone trials, which would allow already-scheduled trials to proceed, Calgary's chief Crown prosecutor Sue Kendall told prosecutors in an email sent Friday.
If counsel chooses not to re-elect, trials will have to be adjourned.
While the suspension is being called a "first and necessary step," Calgary Defence Lawyer Association President Ian Savage says "many more preventative measures," including possible courthouse closures, are necessary and should be implemented as quickly as possible.
"The fewer people coming into the courthouse, and the fewer people required to sit in close proximity to each other day after day, is an absolutely necessary thing right now given that handwashing and social distancing are the two most important preventative measures that we can all take as individuals," Savage said.
Current jurors must still show up
Any Albertan who received a summons requiring them to attend court for jury selection between Friday and May 31 no longer has to show up, according to the court's website.
But anyone currently sitting on a jury trial is required to continue to report for duty.
The Court of Queen's Bench of Alberta is asking any lawyers or jurors who feel unwell with fever, cough or other flu-like symptoms to contact the court immediately for further instructions from the presiding judge.
The court is also implementing social distancing measures by limiting bar admission ceremonies beginning immediately.
Until March 31, ceremonies with 50 people or fewer can take place.
Between April 1 and May 31, ceremonies will be "further limited to immediate family and close friends," according to the written statement posted online by the court.
Alberta currently has a total of 23 confirmed cases of COVID-19 as of Thursday night, all related to travel, according to Alberta's chief medical officer of health, Dr. Deena Hinshaw, who will give another update Friday afternoon.
On Thursday, Ontario' superior courts also suspended jury trials indefinitely.