Vanderpump Rules' Scheana Shay Pleads for Help After Her Relative Goes Missing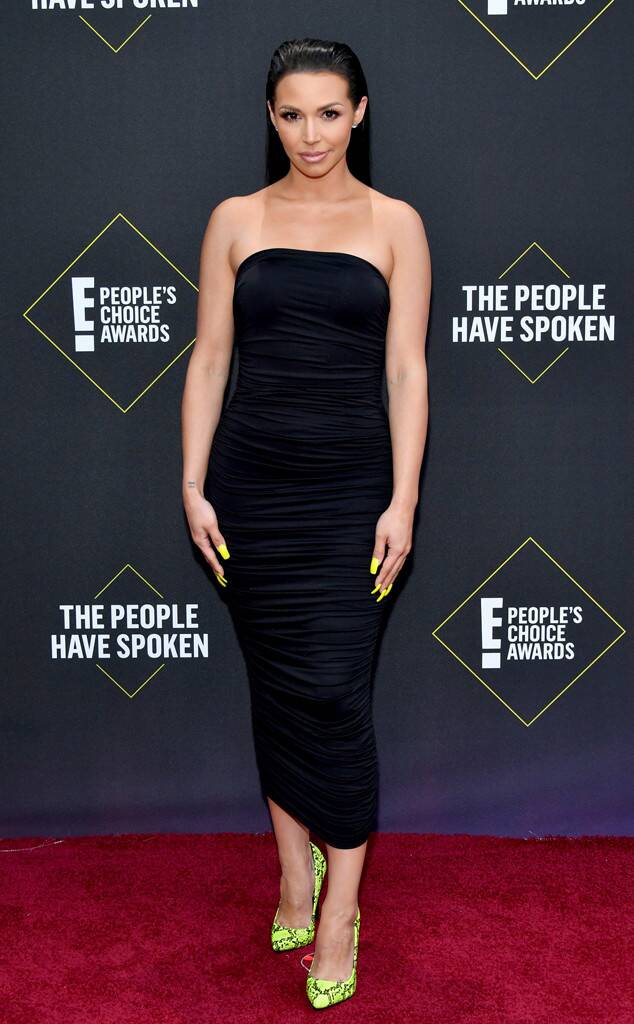 Amy Sussman/E! Entertainment/NBCU Photo Bank
Scheana Shay is asking for the public's help in finding her missing relative.
While on vacation in London, the Vanderpump Rules star took to social media where she alerted followers about the disappearance of her mom's cousin.
"My mom and I are here in London right now feeling helpless. I posted yesterday that her cousin has been missing and he still is," she shared. "We haven't found anything. There were a couple updates…a few sightings…but we still haven't found him."
A Silver Alert has been issued in the Riverside County area of California where Phillip Tate was last seen. While there were sightings of the 67-year-old from three different residents on Wednesday near a Sprouts grocery store, authorities and family members have yet to locate him.
"[He] went missing on Tuesday 2/25 at about 5:30," Scheana's mom Erika van Olphen revealed on Instagram Stories. "There is security footage of him leaving the parking lot of the Westmont Village facility where he was visiting his mother-in-law."
She added, "So many family members and friends of my cousin have joined in on the search and have driven/walked miles and miles in all directions from where he was last seen. If you or anyone you know think they have any information, please contact either myself or 911."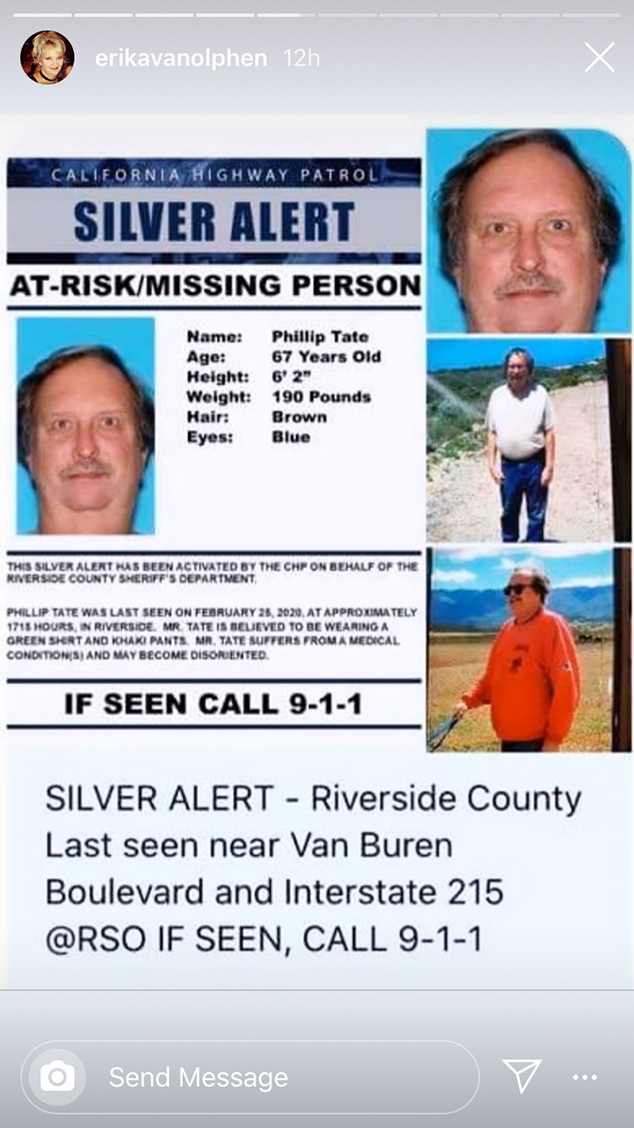 Instagram
Phillip's disappearance occurred when Scheana and her mom were on vacation in London. When fans criticized the Vanderpump Rules star for posting about her trip, the SUR employee fired back.
"There is literally nothing else I can do other than post and hopefully by posting in London, more people see the story about our cousin," she shared on Instagram Stories.
Scheana's family also released a statement to E! News pleading for any and all tips and information.
"We are sad, scared and desperate to find Phil as he has been suffering from dementia in the last year and is unfamiliar with the area where he was reported missing. Phil currently resides on a ranch and loves the outdoors more than anything so he is most likely to be found in open land rather than the city, but anything is possible at this point and we are keeping open minds during our search," the family stated. "We love our Phil and just want him back home with us."
The statement concluded, "If you think you have any leads, big or small, please contact 911 as the Riverside Sheriff's Department and the Police Department are working around the clock on this investigation."