RCMP have offered to withdraw from Wet'suwet'en territory, minister says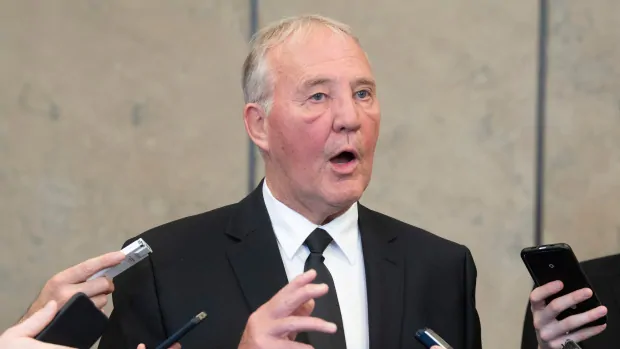 Public Safety Minister Bill Blair says the RCMP in British Columbia have offered to leave Wet'suwet'en territory as talks continue to try and defuse the Indigenous-led rail blockades crippling the country's rail network.
"They are changing their profile on the property," he said ahead of a Thursday morning cabinet meeting. "I think the RCMP have made a very sound operational decision based on the current circumstances."
CBC has obtained a copy of a letter from Deputy Commissioner Jennifer Strachan to the hereditary chiefs, first reported on by Global News, offering to move the RCMP presence from the protest site to the nearby town of Houston as long as Morice West Forest Service Road remains clear.
"They've asked for a commitment from the hereditary chiefs that the road will remain free of obstruction and it is moving toward a less confrontational and a more peaceable arrangement entirely appropriate to the circumstances, and I'm very hopeful that that will satisfy the concerns that were raised," Blair said.
Crown-Indigenous Relations Minister Carolyn Bennett has offered to meet with the Wet'suwet'en hereditary chiefs to help resolve the dispute over the $6-billion Coastal GasLink pipeline project and to de-escalate tensions that have led to rail blockades in several parts of the country.
But the hereditary chiefs have said they won't meet with the federal and provincial ministers until the RCMP leave their territory.