Federal carbon pricing law unconstitutional, Alberta Court of Appeal rules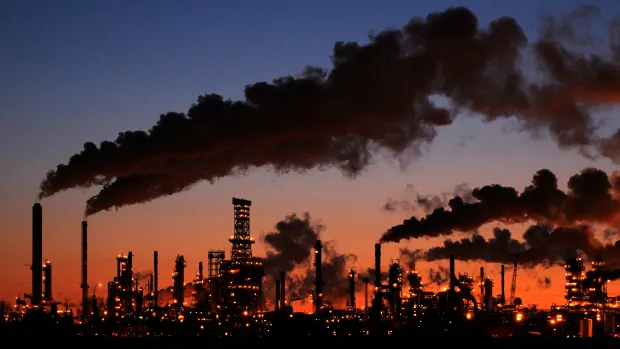 The federal government's carbon tax has been ruled unconstitutional by the Court of Appeal of Alberta, on the grounds that it intrudes on provincial jurisdiction.
The 4-1 decision, released Monday, rejects Ottawa's argument that regulation of greenhouse gas emissions is an issue of national concern, citing the division of powers in the constitution that gives the provinces responsibility for non-renewable resources.
The majority opinion called the Greenhouse Gas Pollution Pricing Act "a constitutional Trojan horse."
The majority opinion says the legislation contains no limits on the scope of the federal government's power.
"What is authorized under the act indefinitely into the future and in the sole unfettered discretion of the executive is endlessly expansive," the decision says. "The executive's authority is also open-ended and largely subjective.
"Conspicuous for its breadth, the act allows the federal government to intrude further into more and different aspects of lawful daily life, both personal and business.
"Nor is there anything in the act limiting what the federal government can choose to levy in the future both on people and industry. The minimums of today are not the maximums of tomorrow."
The ruling is seen as a victory by Alberta's governing United Conservative Party, which campaigned on a promise to challenge the federal carbon tax in court.
Premier Jason Kenney hailed the court's decision in a speech to his caucus and government staffers in Edmonton Monday afternoon.
"This is a great victory for Alberta and a victory for Canadian federalism," Kenney said. "We will take this decision with us as we stand up for our allies in Ontario, Saskatchewan and Quebec at the Supreme Court of Canada next month."
The Alberta Court of Appeal is the first provincial appeal court to rule against the legislation.
Appeal courts in Saskatchewan and Ontario upheld the law in split decisions.
Chief Justice Catherine Fraser, and Justices Jack Watson, Elizabeth Hughes and Thomas Wakeling were in the majority. Justice Kevin Feehan was the sole dissenting judge.
Fraser, Watson and Hughes wrote the majority opinion. Wakeling wrote a separate decision which concurred with the majority.