Sydney blanketed by orange skies as wildfires rage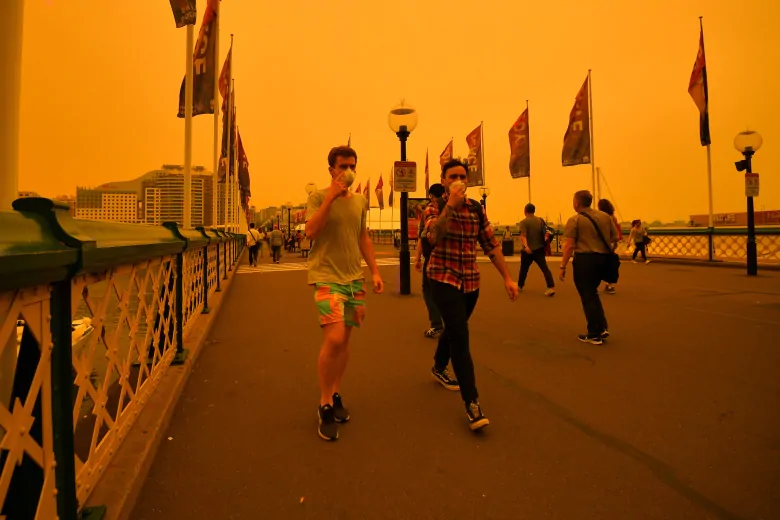 Wildfires fanned by winds joined into a single giant blaze north of Sydney late on Friday, blanketing Australia's biggest city in hazardous smoke, turning the skies orange.
A dense fog of smoke and flying ash has lingered over Sydney for most of the past week, obscuring visibility and prompting commuters to wear breathing masks.
Satellite images spread on social media showed the smoke spreading across the Tasman Sea to New Zealand, 2,000 kilometres away.
The New South Wales Rural Fire Service (RFS) said in a tweet that "a number of fires in the Hawkesbury, Hunter and Central Coast areas have now joined."
The tweet included a map showing 10 separate fires connecting about 50 kilometres north of metropolitan Sydney.
The total area burned by those fires was around 335,000 hectares, the RFS added.