Elsa Pataky Shuts Down Liam Hemsworth Questions After Saying He "Deserves" Better Than Miley Cyrus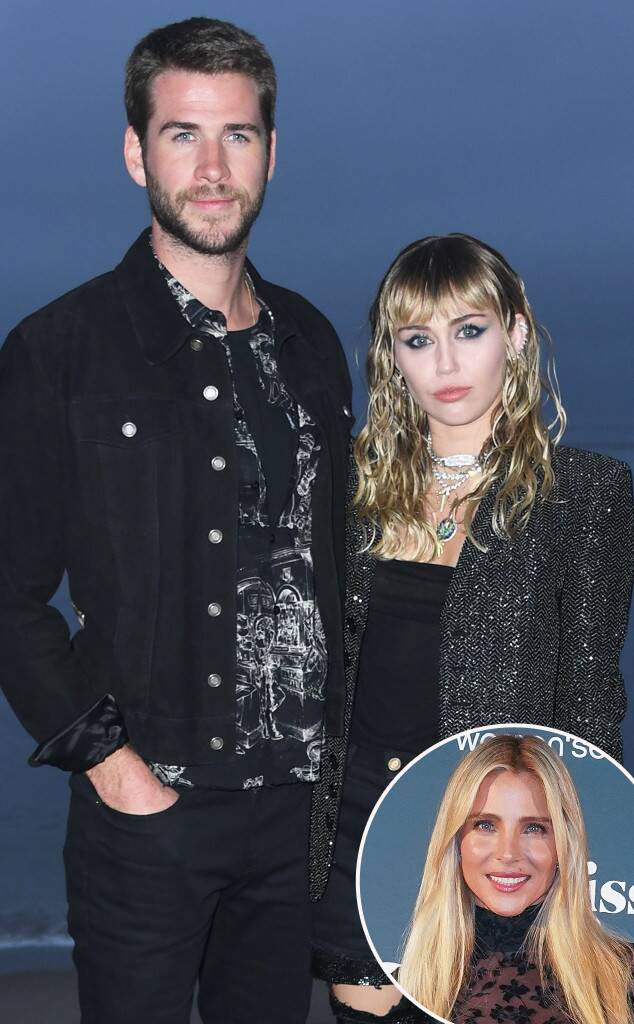 Please stop asking Elsa Pataky about Liam Hemsworth.
Though the actress—wed to Liam's older brother Chris Hemsworth—recently shared her thoughts on Liam's split from Miley Cyrus, she is now officially done weighing in on the matter. Indeed, when asked for an update on her brother-in-law during an interview on Australia's Sunrise, Elsa swiftly shot down the question.
"Look, he's doing great but…I prefer not to talk about this private life," the Spanish model said. "He's the one who has to talk about it."
"He's getting happier and he has his family," the mom of three added. "His brother is his best friend, so that's good. He's spent some time with us."
Caught off guard by Elsa's rejection, host Samantha Armytage quickly changed the subject. "That is good to hear, wonderful" she said. "It is always lovely to see you. Merry Christmas if we don't see you before it."
However, just last week, the 43-year-old seemed eager to open up about Liam's life.
"My brother-in-law, well…after a relationship that you've dedicated 10 years to, he's a little bit down, but he's coping well," she told reporters at an event. "He's a strong boy and he deserves the best. I think he deserves much better."
"You always find support in your family," Elsa continued, "And he's joined at the hip with his brother, who has been there to give all the strength he needed."
Back in August, Miley and Liam announced they had decided to split after less than a year of marriage.
VALERIE MACON/AFP via Getty Images, Oscar Gonzalez/NurPhoto via Getty Images
"Ever-evolving, changing as partners and individuals, they have decided this is what's best while they both focus on themselves and careers," a rep for the singer told E! News at the time. "They still remain dedicated parents to all of their animals they share while lovingly taking this time apart. Please respect their process and privacy."
While Liam has recently been spotted out with Dynasty actress Maddison Brown, Miley dated reality star Kaitlynn Carter over the summer before moving on with longtime friend Cody Simpson.
"Miley always made it clear to Cody that she likes to have freedom and he always understood the dynamic of the relationship," an insider recently shared with E! News. "They have been friends for years and will always be and are currently fine and on great terms."
"They are very happy together," a second source added. "She has a busy schedule and a lot of work commitments that have kept them apart. But when they are together there's no doubt they are crazy about each other."