AFI Fest 2019: Highlights From Around the World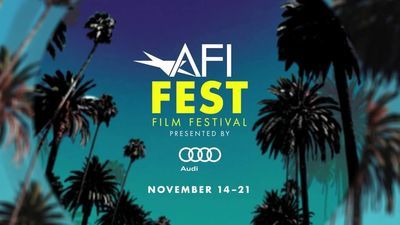 Great change came to AFI Fest this year in the form of paid admissions. For the first time in a decade, LA audiences who had grown accustomed—for better or worse—to watching a curated selection of international titles and awards-bound fare free of charge, were now asked to purchase tickets.
Although the festival has expressed the decision wasn't financially motivated but with the intention of giving audiences more access to screenings, the visible result was a downsizing in attendance. Presentations of lesser-known foreign-language offers had much fewer patrons than in previous years when nearly every show was in high demand.
It's true that in the past, when the public had to sign up in advance in order to obtain free tickets, people were unable to gain entrance to every event they were interested in because some would evidently sell out; however, the benefits of wide accessibility were also notable.
Moviegoers are far more likely to take a chance on a film with no stars or in a language other than English when there's virtually no financial risk on their part. Folks will watch almost anything if it doesn't cost them much.
Box office woes aside, programming remained as consistent in quality and breadth.
A politically charged opening night saw the debut of "Queen & Slim," Melina Matsoukas' first feature following a highly successful career in music video directing. Centered on two young African Americans on the run after killing a police officer in self-defense, the timely narrative is delivered in stylized fashion and offers searing commentary on systemic oppression against people of color in this country.
From the screenplay by Lena Waithe, Matsoukas turns her characters into emblems of resistance with every encounter along their path to freedom in Cuba. Poised for a wide release over Thanksgiving weekend, "Queen & Slim" makes for a vital statement of a movie.
Positioned at the height of awards season, one of AFI Fest's unofficial staple functions is serving as platform for several of the Oscar entries in the Best International Feature Film category. Notably, the ones handpicked this year don't include obvious choices, but instead spotlight great contenders that haven't yet reached wide awareness
Standouts from the pack, which appear to quickly be rising in prominence amongst pundits, include Jan Koamasa's provocative drama set in a religious context "Corpus Christi" (Poland), Georgia-set, LGBTQ romance "And Then We Danced" (Sweden), and Kantemir Balagov's women-propelled, period tale of friendship in the midst of harshness "Beanpole" (Russia).
Canada's "Antigone," Romania's "The Whistlers," Italy's "The Traitor," and Morocco's "Adam" also enjoyed LA premieres, while Senegal's "Atlantics" was part of the Special Screenings section.
With Amazon's "The Banker" removed last minute from its closing night slot given allegations against the film's subject's son, the only other major World Premiere at the fest came courtesy of Clint Eastwood's "Richard Jewell." The aesthetically bland drama about a falsely accused security guard garnered instant raves for Paul Walter Hauser's turn as the eponymous protagonist and launched the picture into the never-ending and ever-changing Oscar conversation.
As opposed to Martin Scorsese, who appeared early on at the fest to screen "The Irishman," and his curiosity-fueled engagement with cinema, Eastwood shows once more that his approach is now utilitarian and unabashedly agenda-driven. He'll score a hit with "Richard Jewell" if sold as a piece of entertainment denouncing what a large segment of the American population refers to as "fake media."
Immensely more enthralling, though with a smaller profile, were Céline Sciamma's Cannes-winning "Portrait of a Lady on Fire" and Chinonye Chukwu's Sundance's grand victor "Clemency," both granted the Special Screening status at AFI Fest.
The former, easily the most ravishing romance of the year, elevates Sciamma from a burgeoning auteur to master in the making. Meanwhile, Chukwu's sophomore feature tackles capital punishment via a solemnly heartbreaking performance by Alfre Woodard. Both are must-see December releases.
Sessions collectively named AFI Summit – conversations with accomplished industry professionals on a variety of subject pertinent to the film world today – were among a handful of free events and provided attendees with great insight. A discussion of singular importance, which took place for the first time, was a chat between multi-hyphenate Eva Longoria and Dr. Stacy Smith, founder of the Annenberg Inclusion Initiative, on the erasure of Latinx in film.
Longoria shared the uphill battle that women and creators from underrepresented backgrounds face when trying to convince studios to trust them with projects, and the catch-22 of needing experience to get experience. Her comments were made in relation to her upcoming directorial effort "Flamin' Hot" for Fox Searchlight, a biopic on Richard Montanez, the Mexican-American behind the widely popular spicy snack.
Armed with data, Dr. Smith evidenced the dismal improvements across major productions when it comes to on-screen Latinx characters. Not only are they few, furthermore, those that exist are vehicles for the perpetuation of ignorant views about an entire group. Few answers were elicited in terms of remedying the situation, but the divulgence of these points matters nonetheless.
Wrapping with an impromptu screening of Noah Baumbach's "Marriage Story," AFI Fest 2019 marks a new chapter for what's now—in the absence of the defunct LAFF—the city's largest film event. Now that tickets at multiplex prices have been implemented, their sights should concentrate on reengaging audiences that were deterred, for whatever reason, and bring them back to the TCL Chinese next year in a post-Disney + world saturated with content with a smaller price tag.