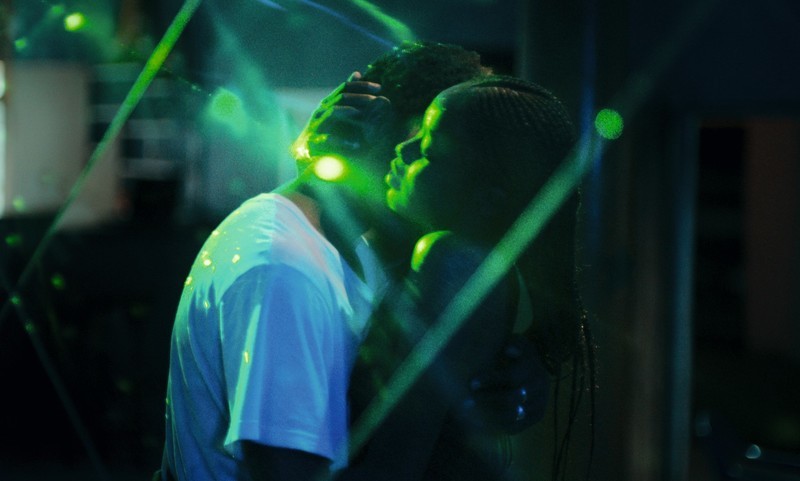 Matt writes: With Thanksgiving just days away, let us revisit the holiday perennial that has emerged as one of the most beloved of all American films: John Hughes' poignant 1987 comedy "Planes, Trains & Automobiles." Though Roger liked it right out of the gate, awarding it three-and-a-half stars and reviewing it favorably on "Siskel & Ebert" (as evidenced below), it was only gradually that he realized the film's greatness. The friendship that forms between mismatched travel companions Neal (Steve Martin) and Del (John Candy) was not all that far removed from what the critics themselves had shared, and Roger noted in his 2000 Great Movies essay that watching the film around Thanksgiving had become an annual custom in his family. Here is an excerpt from Roger's beautiful article…
One night a few years after "Planes, Trains and Automobiles" was released, I came upon John Candy (1950-1994) sitting all by himself in a hotel bar in New York, smoking and drinking, and we talked for a while. We were going to be on the same TV show the next day. He was depressed. People loved him, but he didn't seem to know that, or it wasn't enough. He was a sweet guy and nobody had a word to say against him, but he was down on himself. All he wanted to do was make people laugh, but sometimes he tried too hard, and he hated himself for doing that in some of his movies. I thought of Del. There is so much truth in the role that it transforms the whole movie. Hughes knew it, and captured it again in "Only the Lonely" (1991). And Steve Martin knew it, and played straight to it.
Trailers
Scoob! (2020). Directed by Tony Cervone. Written by Kelly Fremon Craig (based on the characters created by Joe Ruby and Ken Spears). Starring Zac Efron, Mark Wahlberg, Mckenna Grace. Synopsis: Scooby and the gang face their most challenging mystery ever: a plot to unleash the ghost dog Cerberus upon the world. As they race to stop this dogpocalypse, the gang discovers that Scooby has an epic destiny greater than anyone imagined. Opens in US theaters on May 15th, 2020.
Emma (2020). Directed by Autumn de Wilde. Written by Eleanor Catton (based on the novel by Jane Austen). Starring Anya Taylor-Joy, Gemma Whelan, Josh O'Connor. Synopsis: Adaptation of the classic novel. Opens in US theaters on February 21st, 2020.
Antebellum (2020). Written and directed by Gerard Bush and Christopher Renz. Starring Kiersey Clemons, Jena Malone, Janelle Monáe. Synopsis: Successful author Veronica finds herself trapped in a horrifying reality and must uncover the mind-bending mystery before it's too late. Opens in US theaters on April 24th, 2020.
The Turkey Bowl (2019). Directed by Greg Coolidge. Written by Greg Coolidge and Kirk Ward. Starring Matt Jones, Brett Cullen, Alan Ritchson. Synopsis: A 30-something urbanite is pulled back to his rural hometown by his high school buddies on Thanksgiving to finish The Turkey Bowl – an epic football game against their cross town rivals that was snowed out fifteen years prior. Now playing in US theaters.
Fantasy Island (2020). Directed by Jeff Wadlow. Written by Jeff Wadlow, Jillian Jacobs and Christopher Roach. Starring Lucy Hale, Maggie Q, Portia Doubleday. Synopsis: A horror adaptation of the popular '70s TV show about a magical island resort. Opens in US theaters on February 14th, 2020.
The SpongeBob Movie: Sponge On the Run (2020). Directed by Tim Hill. Written by Tim Hill, Jonathan Aibel, Glenn Berger and Michael Kvamme. Starring Keanu Reeves, Awkwafina, Clancy Brown. Synopsis: After SpongeBob's beloved pet snail Gary is snail-napped, he and Patrick embark on an epic adventure to The Lost City of Atlantic City to bring Gary home. Opens in US theaters on May 22nd, 2020.
The Way Back (2020). Directed by Gavin O'Connor. Written by Gavin O'Connor and Brad Ingelsby. Starring Ben Affleck, Janina Gavankar, Hayes MacArthur. Synopsis: A former HS basketball phenom, struggling with alcoholism, is offered a coaching job at his alma mater. As the team starts to win, he may have a reason to confront his old demons. But will it be enough to set him on the road to redemption? Opens in US theaters on March 6th, 2020.
The Big Trip (2020). Directed by Vasiliy Rovenskiy. Written by Billy Frolick and Vasiliy Rovenskiy. Starring Drake Bell, Pauly Shore. Synopsis: A goofy stork mistakenly delivers a baby panda to the wrong door. A bear, a moose, a tiger and a rabbit set on an arduous but fun filled adventure through wilderness to return the panda to its rightful home. Opens in US theaters on January 14th, 2020.
The Body (2019). Directed by Jeethu Joseph. Based on the movie written by Oriol Paulo and Lara Sendim. Starring Sobhita Dhulipala, Emraan Hashmi, Rishi Kapoor. Synopsis: A detective searches for a body which has gone missing from the morgue. US release date is TBA.
Funhouse (2019). Written and directed by Jason William Lee. Starring Valter Skarsgård, Khamisa Wilsher, Christopher Gerard.Synopsis: When 8 celebrities from around the globe are invited to compete in an online reality show, they soon realize that they are playing for their very lives, as those voted off suffer horrific consequences, broadcast live to the entire world. US release date is TBA.
Do Not Reply (2020). Written and directed by Daniel Woltosz and Walter Woltosz. Starring Jackson Rathbone, Amanda Arcuri, Kerri Medders. Synopsis: Chelsea, a high school introvert, is abducted through a social media app and is forced to look like other girls Brad holds captive. Chelsea desperately attempts to persuade them to escape before they all become victims in his virtual reality filmed murders. US release date is TBA.
Skin Walker (2020). Written and directed by Christian Neuman. Starring Udo Kier, Jefferson Hall, Amber Anderson. Synopsis: Regine, a psychologically fragile young woman, is hiding away in the city, far from the dark and forbidding countryside of her traumatic childhood. She's struggling to construct the loving family she never had, and to rise above the events of the past: above all, the disastrous home birth of her brother Isaac, which led to her mother's insanity and Isaac's apparent death. US release date is TBA.
Dead Earth (2020). Zombie film with no cast/filmmaker info yet available. US release date is TBA.
Without Remorse (2020). Directed by Stefano Sollima. Written by Taylor Sheridan (based on the novel by Tom Clancy). Starring Jamie Bell, Michael B. Jordan, Cam Gigandet. Synopsis: John Kelly, a Navy SEAL, goes on a path to avenge his wife's murder only to find himself inside of a larger conspiracy. Opens in US theaters on September 18th, 2020.
The Call of the Wild (2020). Directed by Chris Sanders. Written by Michael Green (based on characters created by Jack London). Starring Karen Gillan, Harrison Ford, Bradley Whitford. Synopsis: A sled dog struggles for survival in the Alaskan wild. Opens in US theaters on February 21st, 2020.
Cats (2019). Directed by Tom Hooper. Written by Tom Hooper and Lee Hall (based on the poetry by T.S. Eliot, the musical by Andrew Lloyd Webber and your worst nightmares). Starring Idris Elba, Ian McKellen, Rebel Wilson. Synopsis: A tribe of cats called the Jellicles must decide yearly which one will ascend to the Heaviside Layer and come back to a new Jellicle life. Opens in US theaters on December 20th, 2019.
Bad Boys for Life (2020). Directed by Adil El Arbi and Bilall Fallah. Written by Joe Carnahan and Chris Bremner (based on characters created by George Gallo). Starring Will Smith, Vanessa Hudgens, Alexander Ludwig. Synopsis: Marcus Burnett is now a police inspector and Mike Lowery is in a midlife crisis. They unite again when an Albanian mercenary, whose brother they killed, promises them an important bonus. Opens in US theaters on January 17th, 2020.
Sonic the Hedgehog (2020). Directed by Jeff Fowler. Written by Josh Miller, Patrick Casey and Oren Uziel (based on characters created by Yuji Naka, Naoto Ohshima and Hirokazu Yasuhara). Starring Jim Carrey, Ben Schwartz, James Marsden. Synopsis: A cop in the rural town of Green Hills will help Sonic escape from the government who is looking to capture him. Opens in US theaters on February 14th, 2020.
Matt writes: The history-making filmmaker behind the Cannes prize-winner soon to be available on Netflix chats with our contributor Carlos Aguilar. Also make sure to check out Monica Castillo's four-star review of the film.
The stars and director of "Waves"
Matt writes: I had the honor of chatting with writer/director Trey Edwards Shults and actors Kelvin Harrison Jr. and Taylor Russell about their extraordinary film, which ranks among the year's very best. Click here to read our full conversation, and here to read Brian Tallerico's four-star review.
Free Movies
Cyrano de Bergerac (1950). Directed by Michael Gordon. Written by Carl Foreman (based on the play by Brian Hooker and Edmond Rostand). Starring José Ferrer, Mala Powers, William Prince. Synopsis: The charismatic swordsman-poet helps another woo the woman he loves in this straightforward version of the play.
Five Minutes to Live (1961). Directed by Bill Karn. Written by Cay Forester and Robert L. Joseph. Starring Johnny Cash, Donald Woods, Cay Forester. Synopsis: A low-budget crime drama was later re-released as "Door-to-Door Maniac."
The Sadist (1963). Written and directed by James Landis. Starring Arch Hall Jr., Helen Hovey, Richard Alden. Synopsis: Three people driving into Los Angeles for a Dodgers game have car trouble and pull off into an old wrecking yard where they are held at bay by a bloodthirsty psycho and his crazy girlfriend.