Untangling the Rumors and Reality of Lady Gaga's Romantic History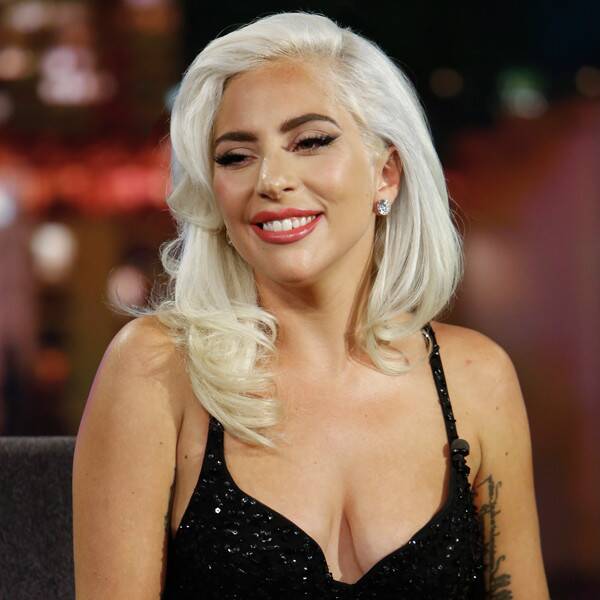 It was fire meets Chicago Fire when Gaga started dating actor Taylor Kinney, a cool Pennsylvania guy she met when he starred in her "Yoü And I" video in 2011.
"I remember I went up, and we're rolling, and I kissed her and she didn't expect it," Kinney recalled on Watch What Happens Live. "They cut, and she slapped me. And then it was just awkward. And then the next take, I just did it again and then she didn't slap me. She didn't slap me then."
They steadily grew more serious and in 2014 Gaga told Howard Stern that she just knew Kinney was the guy. "I really can't imagine being with anyone other than who I'm with right now," she said. Moreover, he's "supportive of everything I do," she told the U.K.'s Times, "loves me from the inside out. And he is completely blind to the way that I dress, my creative process as it is—he knows me as the Italian-American girl my mother and father gave birth to."
"He's a hidden weirdo. He is extremely strange, actually, and we complement each other's weirdness," Gaga had told Ellen DeGeneres in 2013, dispelling the outward opposites-attract vibe that emanated from the couple.
Kinney—who on the side is an artist who enjoyed using his girlfriend as a canvas for drawing and painting—felt the same, and proposed in 2015.
Alas, something went awry along the way, and in July 2016 they announced they were taking a break. Gaga took to social media to encourage fans to root for them, that they still believed they were soulmates and wanted to figure out how to make "the simple love we have always shared" work.
Asked if "Perfect Illusion" off Joanne was inspired by Kinney, she told E! News that fall, "I would just say that my music on my album as well as all my albums is inspired by my personal life and this one more than others. I have said it before—I love Taylor so much and he's my best friend."