Saskatoon clears path to forming 8th urban reserve in city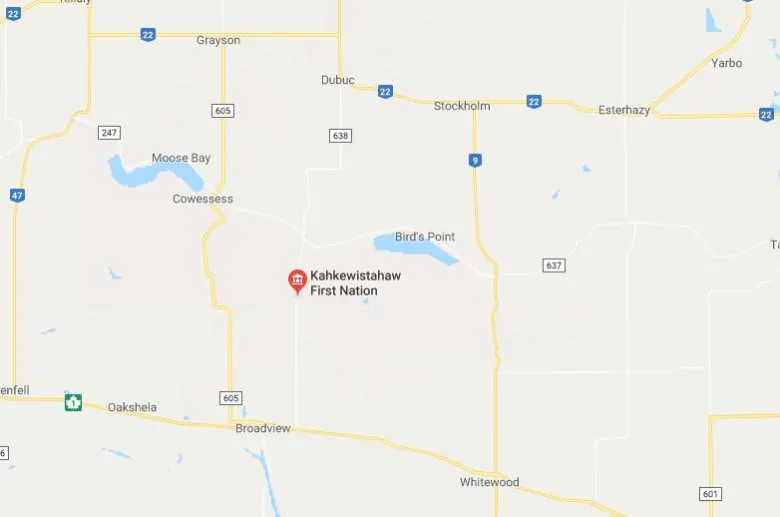 Saskatoon will soon have a new urban reserve.
On Tuesday officials from the City of Saskatoon and the Kahkewistahaw First Nation "cleared a path" to designate the First Nation's land at 1215 Claypool Drive as an urban reserve, according to a City of Saskatoon press release.
"Creating a new urban reserve in Saskatoon is a sign of strength for our city," said Saskatoon Mayor Charlie Clark in the release.
"We can be proud as a community that the Kahkewistahaw First Nation saw opportunity in Saskatoon for a partnership and committed to work with the City to spur investment and opportunity."
Clark said the establishment of new urban reserves forges new relationships between the two parties and will help stimulate growth for both the city and the Kahkewistahaw First Nation.
The urban reserve agreement was signed by Clark, chief and council of the Kahkewistahaw First Nation, and Saskatoon Board of Police Commissioners Chair, Darlene Brander during a special ceremony on Tuesday.
Kahkewistahaw First Nation's Chief and Council represent roughly 2,100 Cree band members and say they're pleased to enter into an agreement with the city.
"We firmly believe that economic development is where Kahkewistahaw's sovereignty lies," said Kahkewistahaw First Nation Chief, Evan B.G. Taypotat, in the release.
"If we can make jobs, we employ our people. If we employ our people, they make money. If a person has money for their family, they have opportunity. If they have opportunity, then we leave the effect of residential school in the past. That is the vision and direction we will proceed with Kahkewistahaw Eagles Landing."
The Kahkewistahaw Eagles Landing development will be constructed in the Hampton Village Business Park, with the Municipal Services and Compatibility Agreement between the City of Saskatoon and the First Nation approved on Sept. 30, 2019.
The agreement explains the city will provide municipal and police services, with the Kahkewistahaw First Nation paying the city a service fee instead of property taxes alongside compatible land-use and development standards for the project.
The Federal Government is the body that designates a property a reserve.
Once the property receives official designation it will be the eighth urban reserve in Saskatoon.