A Meet-Cute, Separate Coasts and Lots of Sex: Inside Ashley Graham's Spicy Marriage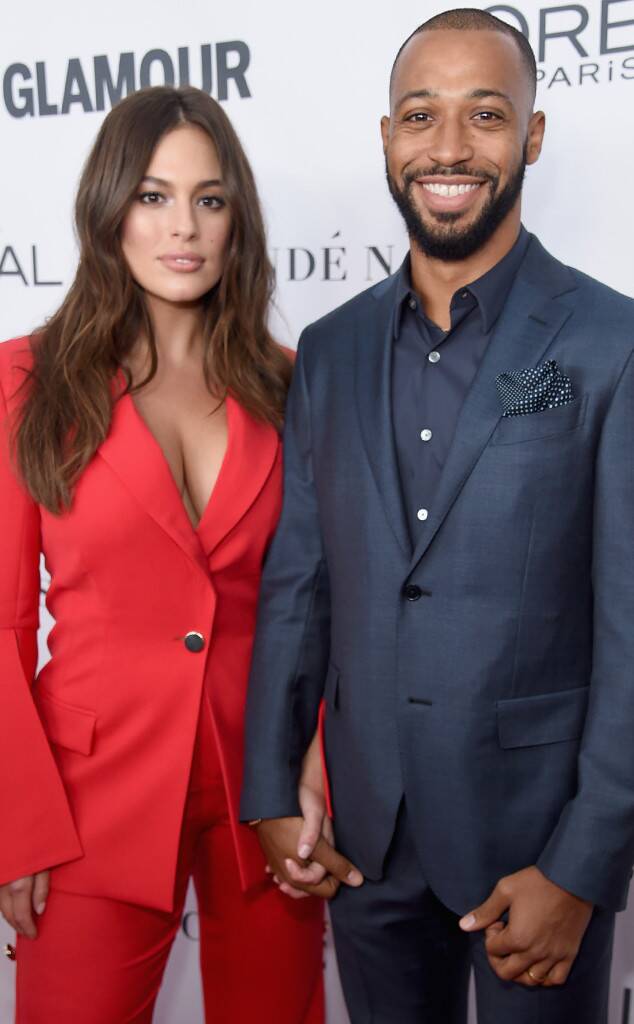 Jamie McCarthy/Getty Images for Glamour; Matt Baron/REX/Shutterstock
"Have sex all the time."
Asked to name her secret to a happy marriage, that was Ashley Graham's response to Elle this past January. "Even if you don't feel like it, just have sex," she continued. Because she's found that when she and husband Justin Ervin go through a touch of a dry spell, "we get snippy, and then if we are having sex, we're all over each other. For us it's like, 'Oh, let's have sex.' And then we're just right back in a great mood."
Sounds like sage advice from someone who knows from sexy. The first curvy model to pose for Sports Illustrated's swimsuit issue, she has a lingerie collection for Addition Elle and a bikini line with Swimsuits for All (along with a Revlon contract, her own podcast, "Pretty Big Deal", a talk show with Ellen DeGeneres' digital network and too many modeling gigs to mention). And she has been married almost 10 years—nearly the whole of her adult life considering she's turning 32 today—so perhaps it's wise to lean in.
Though just 21 when she met cinematographer and director Ervin, the Nebraska native, discovered old school style in Lincoln's Oak View Mall, still had time to fit in enough destructive relationships to know what she didn't want when she crossed paths with the School of Visual Arts grad in an elevator.
She described one in particular to Gwyneth Paltrow on her Goop podcast as a "terrible guy," someone who was "mentally, physically, emotionally abusive." He never hit her, she told Self in 2016, "but he did throw me up against a wall. I didn't know to get out then because I was so insecure."
There were others as well. Perhaps not abusive, but still emotionally damaging. Her first boyfriend, for starters, broke up with her when she was 16 because she wouldn't sleep with him and said, as she detailed in her 2017 memoir A New Model: What Confidence, Beauty and Power Really Look Like, "I'm afraid you're going to be as fat as my mom."
The remark didn't just sting, it set her on a pattern "of going out with anyone who thought I was hot," she continued. "I lost my virginity to a guy I barely knew because he gave me compliments like, 'Ashley, you look really pretty today,' or, 'I like when you wear your hair like that.' (The next day he ignored me in school.) When I left Nebraska to start my modeling career in New York City, my dates followed a similar pattern: A guy took me out, then we had sex, then I wouldn't hear from him again."
And then there was the last one, the guy who was bad enough she realized she had to make a change. "I knew that I was a stronger woman for breaking up with him, and in feeling stronger for breaking up with him I was like, 'What is it that I need to do to change myself so I don't get back into that situation?'" Graham explained to Paltrow. "And in that 'aha' moment, I was like, my problem is I keep giving it up too soon, I keep having sex too soon with these guys."
New intentions set, she "wrote down everything I wanted in a future husband," she told The Knot this past July. But she knew what she really wanted was to meet him in a few years, maybe a decade. "I didn't want to date," she said. "I wanted to be single."
Somewhere fate was listening—and laughing.
Because within a year, she found herself volunteering at a church, her return to her Southern Baptist roots coming at her mom's urging after what she called a "little issue with some tequila."
It was at that New York City chapel, on a night dubbed "Porn Sunday", when "ex-porn stars came in and talked about how their life had been changed by church and god," Graham told InStyle UK, that she first came face-to-face with Ervin, an evangelical with an MFA in social documentary filmmaking and a charismatic spirit.
"One Sunday my volunteer position was to stand in the elevator welcoming people, passing out candy and pushing the button to the eighth floor," she wrote in her book, excerpted by Glamour. "When two tall men walked in, I didn't bat an eye. One nudged the other and said, 'If you don't talk to her, I will.' His friend left the elevator, but he stayed on."
Initially unimpressed ("With his short hair, ill-­fitting, baggy Old Navy jeans, white Hanes T-shirt, and Converse sneakers, he exuded a major nerd factor,") she was won over by his intelligence, charm and worldliness and agreed to a coffee date.
"The day arrived, and we had a great time—until the check came," she wrote. "I went to the bathroom, and when I returned the check was still resting on the table with his half on top. 'Here you go,' he said, handing me the bill. I paid my share of the $5.25 and thought, This is the last date." Assuming he was cheap, she told Paltrow, "I erased his number," and continued to ignore his text, calls and emails for a month until he approached her at church, asked her out for falafel and explained his first date maneuver.
"He said 'I'm going to pay for dinner tonight. And I'm going to pay for the next dinner after that,'" she detailed in her book. "'When you told me you were a model, I assumed you were one of those beautiful women who uses guys for a fancy dinner. I don't play that game. I do well for myself, and I've been burned because of it. I don't want to go out with anyone who only has me around so I can pay for stuff.'"
Just like that, she explained, "I had my first experience of what it meant to communicate with a man. It was profound; all I wanted to do was keep talking to Justin."
The couple fit a lot of talking in those initial months, both determined not to break their separate vows of celibacy. "My romance with Justin was innocent and sweet. He cooked for me. We went rollerblading and biking; we did karaoke, went to the movies, took an improv class together," she wrote. "Because we weren't sleeping together—for Justin, abstinence was a firm commitment to his faith—we never tempted ourselves by going over to each other's apartments late at night. But we'd go to late movies or take walks through the city together. We had a spot on 14th Street and Seventh Avenue where we loved to sit and chat."
Though she allows that forgoing sex isn't for everyone, for them, it set the groundwork for a solid partnership. "Something that it did for us was build up our friendship, and it also built up our trust and communication," she said in Elle's February issue. "Of course we were sexually attracted to each other; we would make out heavily. All those things were there. I wasn't worried about, What's sex gonna be like with him? It was more, Do I trust him? Is he someone I want to be with for the rest of my life?"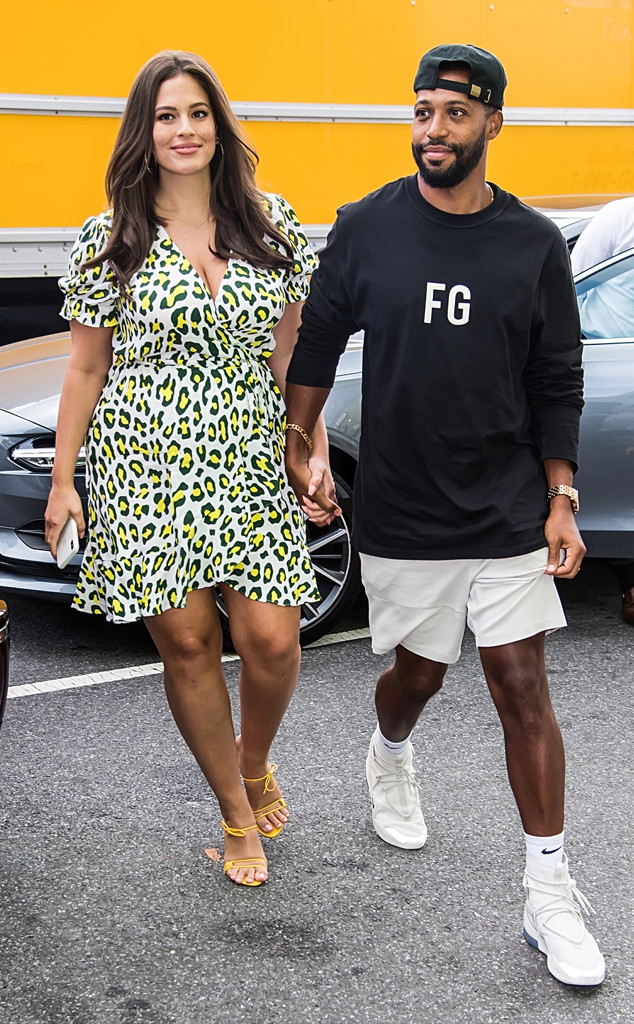 Gilbert Carrasquillo/GC Images
The answer, of course, was yes. And within that first year of dating, she began sending him snaps of engagement rings. Not her dream bauble, mind you, because she was confident he would need to create it himself, but rather examples of trends he should avoid.
"I sent him literally every photo in the world of things that I did not want," she told The Knot. "I was very adamant about not wanting what everybody else had. It's kind of true to who I am—I'm like I don't want what anybody else has. I wanted to be different and I wanted to be unique." Her must have criteria: "I wanted it to be gold but not shiny gold, I wanted it to be brushed. I wanted it to be stackable and I wanted to be able to fuse it together."
Despite that specificity, she was still surprised when Ervin produced the perfect, brushed gold, stackable ring with the flat diamond of her dreams. ("It's because I'm a very active person: I'm either in the gym or I'm putting my had in a pocket or I'm changing clothes all the time," she explained.)
He was at her Brooklyn apartment on that summer evening back in 2009 when he suggested they film an episode of "The Justin and Ashley Show"—the pretend talk show they recorded using the GarageBand feature on her iMac. A practice they started in their first month of dating, they used it "to talk about our issues," she told The Knot. "It was something quirky and weird that we would do together."
As of now, there are no plans to release the episodes publicly, but we would certainly tune into that relationship podcast.
On this particular evening, he wanted to talk about weddings, a bit of a sore spot for Graham who was tired of discussing a potential engagement if it wasn't about to happen. "I was just like, 'Propose already…I know how you would do it anyways," she recalled. "I told him how I thought that he would do it… 'You would plan this extravagant thing and you would say these things.' And he goes, 'Actually I would do it like this.'"
Insert sweet speech here.
"He told me how I was his best friend, how he wanted to do life with me, how he's never met anyone like me," she recalled to BAZAAR Bride this summer. "And then he pulled a ring out, and said 'Will you marry me?'"
At first she was convinced it was fake, she admitted to The Knot, "And next thing you know… I started screaming at the top of my lungs in the middle of Park Slope and people were like, 'What is going on?' The neighbor goes up and gets us a bottle of champagne, it was very exciting."
Because a year into dating, she was confident this was her guy.
"What was different about him was he was consistent. I think consistency is really hard to find in people, in general, and then to find it in a man who is pursuing you? It's like, 'Wow, I never had that before,'" she explained. "We obviously had the same traditions and upbringings and beliefs. We made each other laugh. I kept telling him, 'I'm not tired of you, I'm not tired of being around you.' He was always shocked by that, because I always would get really bored with guys. He was just so different. The difference in him and his consistency were what really got me."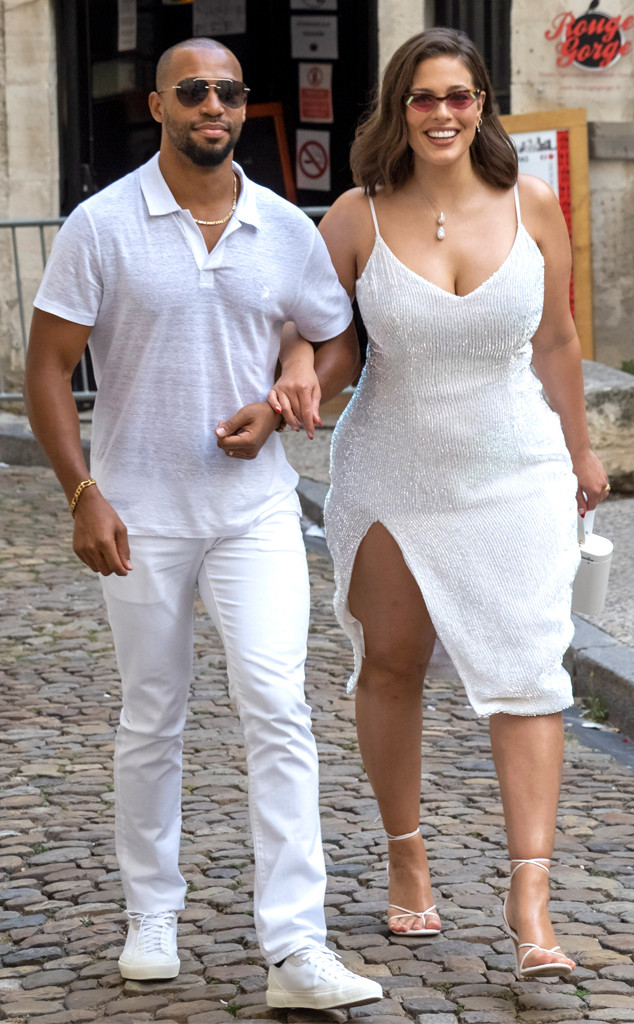 Arnold Jerocki/GC Images
And then there was the pureness of his heart, something she'd been witness to early on, when she brought him back to her family in Nebraska.
"I never told my grandparents that the man I was bringing home was black. I naively hoped everyone would be color-blind—which is not what happened," she shared. "When my grandparents met Justin, my grandmother was cordial but cold. She greeted him and immediately walked away. When it came time for them to leave, my grandparents didn't even acknowledge him. Instead my grandmother looked me in the eye, with Justin standing behind me, and said, 'Tell that guy I said goodbye.'"
After her grandparents left, the two went exploring, she wrote. "I'll never forget what he said as we drove around town: 'Racism is never surprising but always disappointing.'" She appreciated his understanding and the way he explained her biases. And she appreciated him even more when he phoned her grandmother up on her 60th wedding anniversary. "He's not a texter or an emailer; he's a pick-up-the-phone-and-call-you ­person, and anniversaries are a big deal to him," she continued. "Afterward Grandma called my mom and said, 'You'll never guess who called me.' And from then on out, she loved him. Loved him."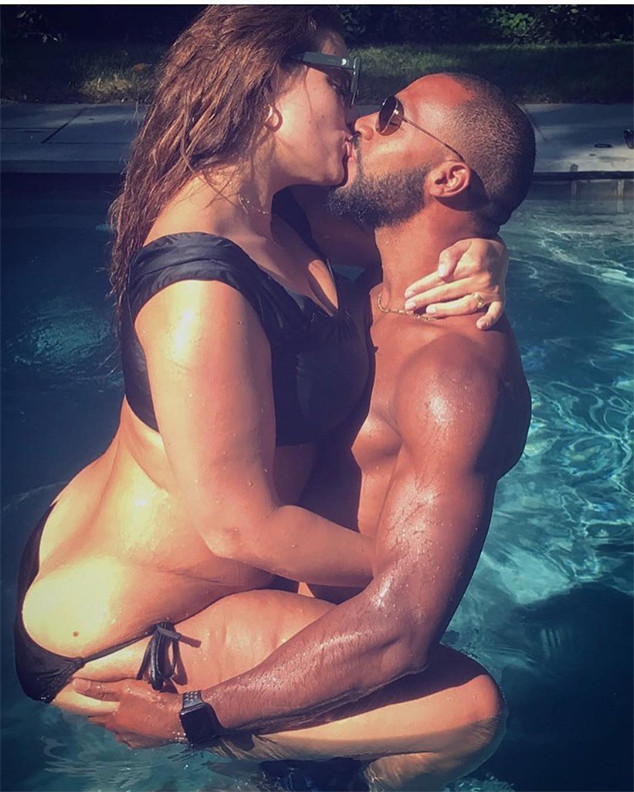 Instagram
The pair's nuptials were a whirlwind affair, put together by Ervin and a wedding planner in just two months. "There was not one decision that I had to make," Graham told BAZAAR Bride, aside from choosing her corseted, traditional gown. And with that day behind them ("It was a celebration of what the rest of our lives were going to be and celebrating the most important people in our lives,") they got down to business.
First with the obvious, on their Jamaican honeymoon "we had sex all the time for, like, 10 days," she told Self in 2016, and then making the sorts of moves necessary to establish their power couple status. "Going into a relationship with Justin, it was like, 'Okay, what are we gonna build together?'" she told Elle.
Their successful, divergent careers mean they're often not on the same coast, with Graham based in NYC and Ervin in L.A. or even the same country, but the pair stick to the celeb-beloved two-week rule, making a point to be face-to-face every 14 days.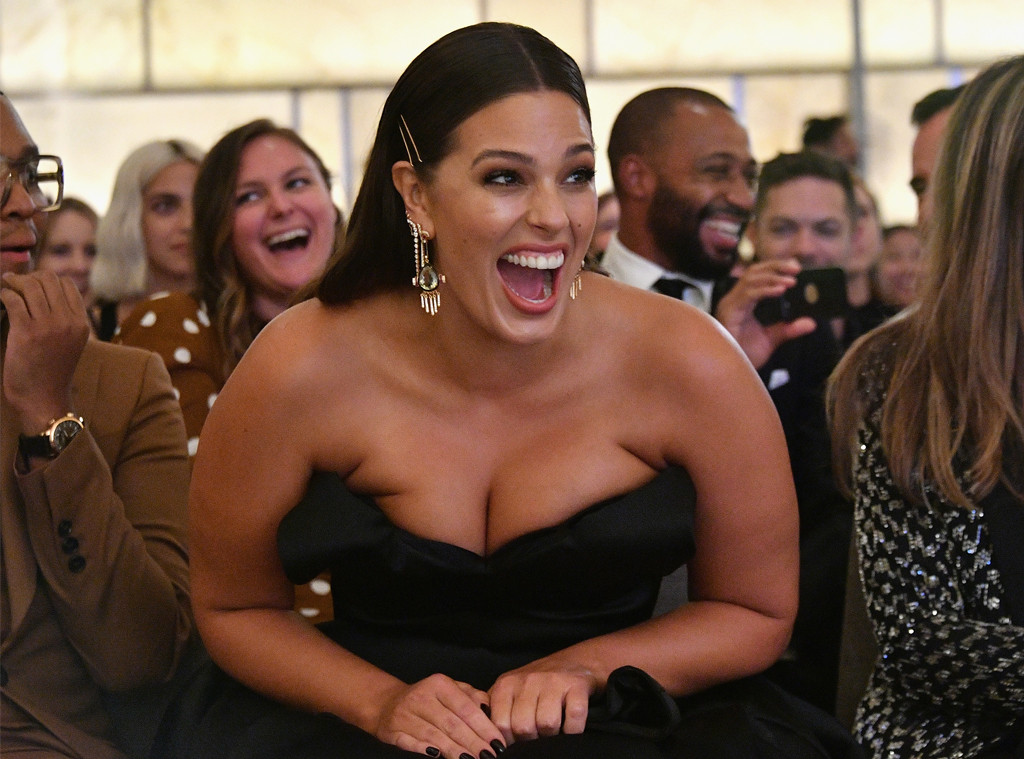 Dia Dipasupil/ Getty Images
And for them, it works, says Graham, who enjoys their steamy rendezvous: "We just met in L.A. or New York," she told Entertainment Tonight. "We meet in Paris, Miami. It's pretty sexy."
The miles between them force creativity into their connection.
"There was one week when he was in LA and I was in Dubai, and it was so hard to talk that whole week," she shared with BAZAAR Bride. "We would send each other little love text messages. It was cute because we could elaborately go into these whole 'I love you because…' and not get a response right away, so it was this suspense that we had through the day or the night and then we would wake up or go to bed to these loving text messages."
But it was the message Ervin delivered in their first year of marriage that she appreciates most. "He would get home from work, and I would still be in the same position on the couch watching Real Housewives," she told Elle. "He's like, 'Is this what you want with your life?' And I'm like, 'What do you mean? I'm a model, I'm working.' He's like, 'But don't you want more? Because it's not gonna last forever.'"
His nudge inspired her to put some thought into what she wanted next. And the answer, she's discovered, is a lifestyle brand and a future as a host extraordinaire, whether that be through her digital talk show, her podcast or TV gigs, like American Beauty Star, hair and makeup's answer to Project Runway that she also executive produces for Lifetime.
And though she demurred a bit about family planning when speaking to Elle—"Kids will come when they come. Happiness, right now, is building with my husband and building my business,"—children were always a part of her vision.
The pair's big reveal, that a little one would be joining them in 2020, happened on their August wedding anniversary. "Nine years ago today, I married the love of my life," she wrote on Instagram. "It has been the best journey with my favorite person in the world! Today, we are feeling so blessed, grateful and excited to celebrate with our GROWING FAMILY! Happy anniversary, @mrjustinervin. Life is about to get even better."
Come next August, she will add another band to her stack of rings on her left hand, but her most precious possessions are already at her fingertips. "I didn't like my mom and dad's marriage, but I couldn't put my finger on why," she shared in her book, but it hit her months into her romance with Ervin. "Thanks to Justin's constant communication, I envisioned a marriage that was more than just two people loving each other. And now we have that marriage: a partnership dedicated to building something bigger than ourselves."