Felicity Huffman Reflects On Her ''Eternal Shame'' in Tearful Sentencing Speech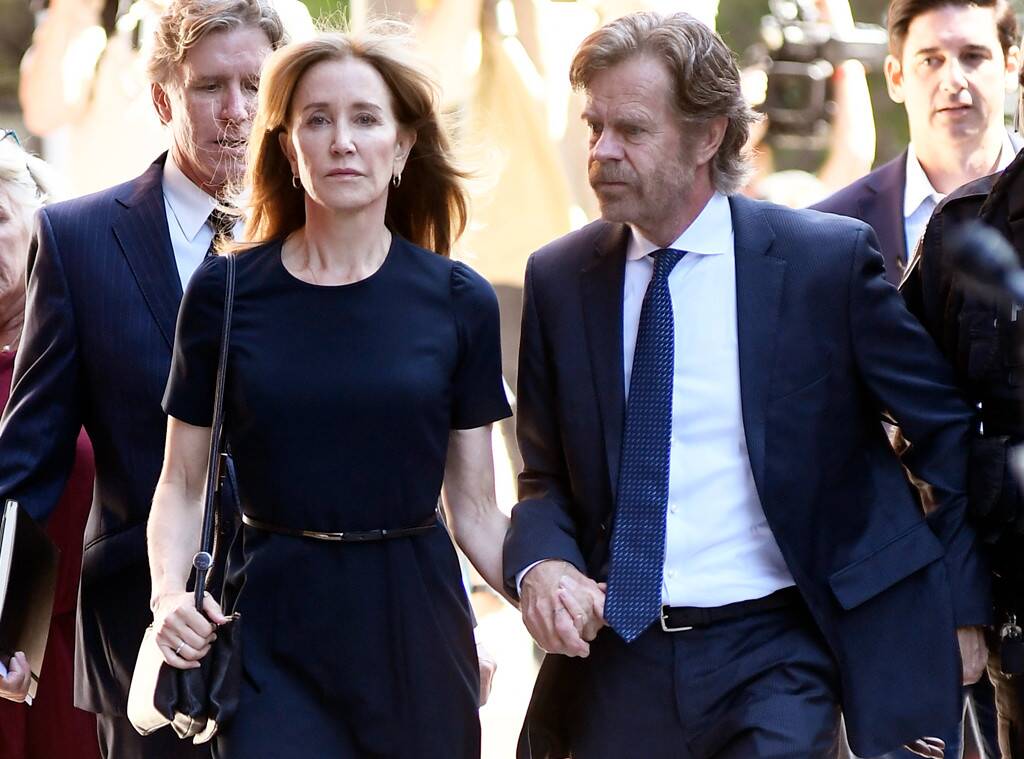 Felicity Huffman is facing the consequences of her actions.
On Friday, the mother-of-two was sentenced to 14 days in prison, plus supervised release for one year, 250 hours of community service and a $30,000 fine, which is slightly less than prosecutors suggested. These punishments are tough for the A-list actress, but will never compare to the "eternal shame" the actress feels, according to court quotes from People.
In her emotional statement to the judge at the sentencing, Felicity discussed her and her husband, William H. Macy's, decision to allegedly pay for a proctor to correct their eldest daughters incorrect answers on an SAT test. She said that on the way to testing center, her daughter asked her if afterwards they could get ice cream, entirely unaware that her parents made this criminal arrangement. Felicity said, "As we made plans, I kept saying to myself 'turn around, turn around, turn around.' To my eternal shame, I didn't."
Instead, she later had to tell her daughter about her decision to cheat the system, which she said was "one of the hardest things" she's had to face. "When my daughter found out what I had done and she said to me, 'I don't know who you are anymore, Mom'," the actress shared.
"And then she broke down and asked, 'Why didn't you believe in me? Why didn't you think I could do it on my own?' I had no adequate answer for her then. I have no adequate answer for her now. I can only say, I am so sorry, Sophia. I was frightened, I was stupid, and I was so wrong," Felicity adds.
Elder Ordonez / SplashNews.com
In an equally if not more emotional statement to the judge ahead of the sentencing, Huffman said that she regrets her actions because they have "compromised my daughter's future," as well as her "integrity."
For this, the star said in a press release that she "looks forward" to taking advantage of the opportunity to right her wrongs, whether that be in mandatory community service or in prison. "I can promise you that in the months and years to come that I will try and live a more honest life, serve as a better role model for my daughters and family and continue to contribute my time and energies wherever I am needed."
She concluded, "My hope now is that my family, my friends and my community will forgive me for my actions."