We Need 'Our Bodies, Ourselves' As Much Now as In 1973. Too Bad It Will Be Out of Print.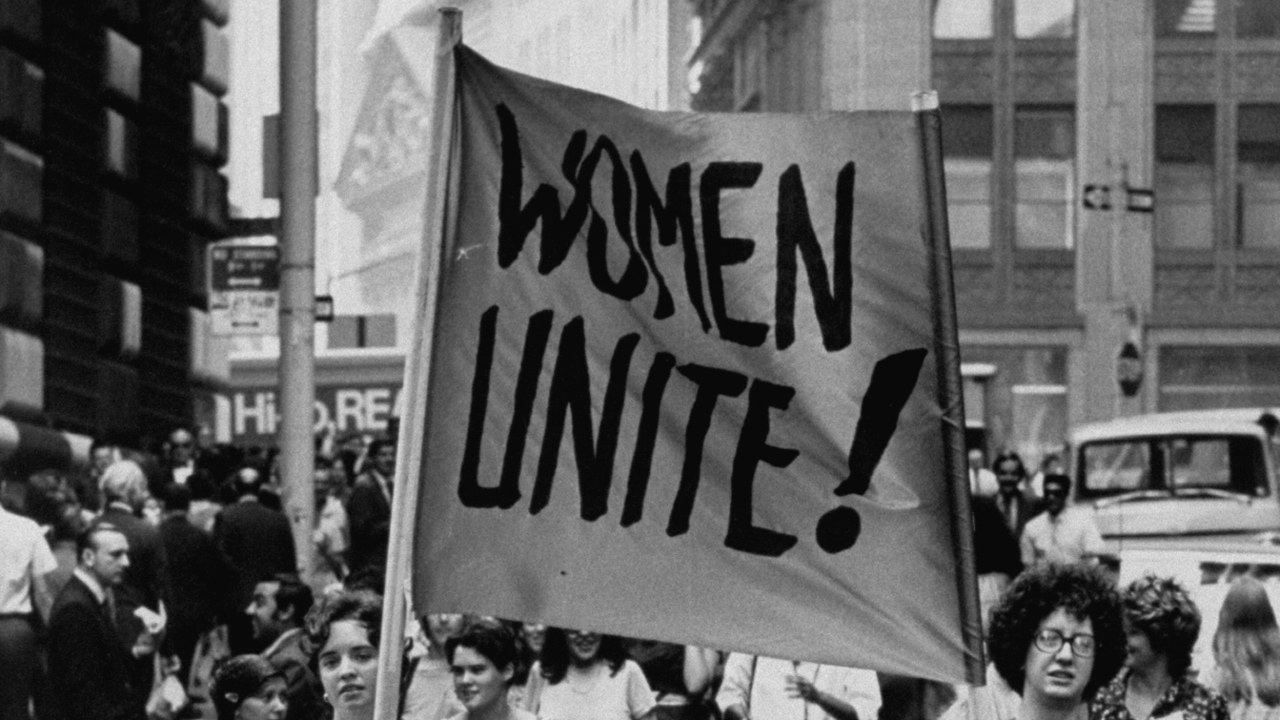 "One gripe that I've always had is that, if I meet someone at a demonstration or some random place, they'll tell me, 'I still have the first book that I had in college!' I didn't usually say anything about it, but at the same time, I'm thinking, Uh, could you buy another book?" Doress-Worters says, only half joking. In an informal survey of about 60 female friends of mine, more than 86 percent said they knew about Our Bodies, Ourselves, while only 17 percent said they actually owned a copy.
"It was just truly a financial burden. We've been, for better or for worse, a classic nonprofit. We don't have a corporate mindset," Ditzion adds.
---
"The problem back then was that there was no information, we were all sort of always living in ignorance. We didn't know anything," Norsigian explains. "Now, there's a ton of information, and most of it is not accurate. You have a very different problem, which is that you think you're informed when you're not." The original purpose of the book was to give women the power of knowledge about their own bodies, as a response to the powerlessness doctors had made those same women feel. It was as simple as it was subversive.
Which is not to say that Our Bodies, Ourselves has not had its own missteps. The founding team lacked diversity. Editions have had to be expanded to include sections on transgender health, environmental considerations that affect women's bodies, and mental health. For its eighth edition, in 2005, a shift to a pink cover earned criticism from New York Times' editor Alexandra Jacobs for having "a clichéd feminine color one suspects would've horrified the original authors." (The founders wrote to the paper, describing Jacobs' piece as having "several mischaracterizations" of the update.) And while the most recent—and now final—edition of the book feels more like a textbook than a manifesto, the information, the autonomy, and the power is still there, albeit softened.
For now, all is not lost. In 2020 Suffolk University in Boston will launch "Our Bodies, Ourselves Today," an online hub that will present a wealth of resources—through podcasts, panels, expert research, and otherwise—that aim to inform women about their own bodies without hawking jade vaginal eggs.
"We're not going to be generating new information, we're not going to be in bringing in writers and researchers," says Amy Agigian, the director of the Center for Women's Health and Human Rights. "We're putting together panels of content experts who will come up with things that are already there, and we'll link to, annotate, and curate them."
Agigian and her small team will maintain the spirit of Our Bodies, Ourselves, and are working closely with the founders on what the site will be, but one thing Agigian insists is that it's essential that this new era of Our Bodies, Ourselves be inclusive and welcoming and reflect the world that we live in. "We not only want to be sensitive, but we want to be honest and self-reflective," Agigian says. "Our new tagline is, 'Trustworthy, inclusive women's health resources.' We are for all kinds of people." Even cis-men, she adds.
No matter the form Our Bodies, Ourselves takes now, it's hard not to fear for its future, especially as the founders enter their seventies and eighties. "You never know, maybe there will be a new generation that wants to revisit the book or talk about it," Doress-Worters says, while acknowledging the book's limits. "We did this, we're proud of having done it, we're glad that people welcomed it and got something out of it, and when it's over, it's over."
Dayna Evans is a writer based in New York.