My Favorite Roger: Synecdoche, New York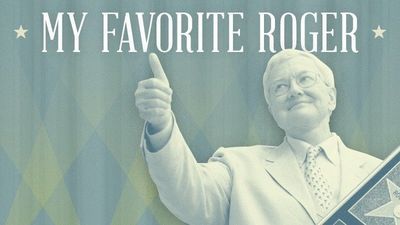 Roger's Review of "Synecdoche, New York"
Why did I pick this review?
"If we don't "go to the movies" in any form, our minds wither and sicken."
I think about this line often. There's a reason Roger put "go to the movies" in quotes. He's not talking about the battle between television and cinema. He's talking about escape at the end of his introduction to a masterful piece of writing about Charlie Kaufman's "Synecdoche, New York." He's talking about something, anything, that feeds the mind. When Roger wrote these words in 2008, he had lost his ability to speak. His mind was as sharp as ever, but I think he found a different kind of nourishment in films that communicated in a way that felt beyond language, in a way that transcended that which he had lost. Look at how deeply poetic this review is. Look at lines like, "The depths enfold you," and, "We find something we want to do, if we are lucky, or something we need to do, if we are like most people." This was a great philosopher in Roger meeting a film that deeply spoke to not only his life but how he had been confronted by his own mortality. It is not just a "review" as much as it is a response to a film, a conversation with art that says as much about the person who wrote it as it does the movie itself. I haven't been able to watch "Synecdoche, New York" since Roger passed. I get emotional every time I even think about doing so. And it's because of this review, a breathtaking example of personal, fearless writing.