The Unloved, Part 65: Orphan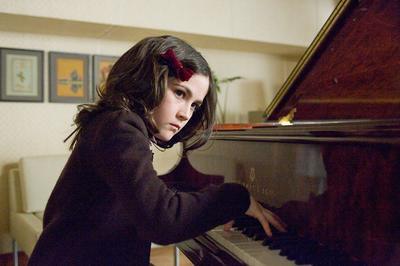 Jaume Collet-Serra is one of the great formalists of modern cinema, the child of Tim Burton, Ridley Scott and Brian De Palma. His movies have grown more complex in their formulation as they've grown more accessible dramatically.
But it was his third film, "Orphan," that was the first of his to make waves in America. It more than made its money back, but the critical reception was cool and dismissive. Of course, every time something this unselfconscious gets panned (the films of Rob Zombie and Greg McLean, "Shutter Island," previous Unloved entries "The Ward," "The Moth Diaries," "Survival of the Dead") it leads to endless discussions of 'elevated' horror. But nobody wants that. Nobody.