Ice District towers to open for hotel guests and residents within months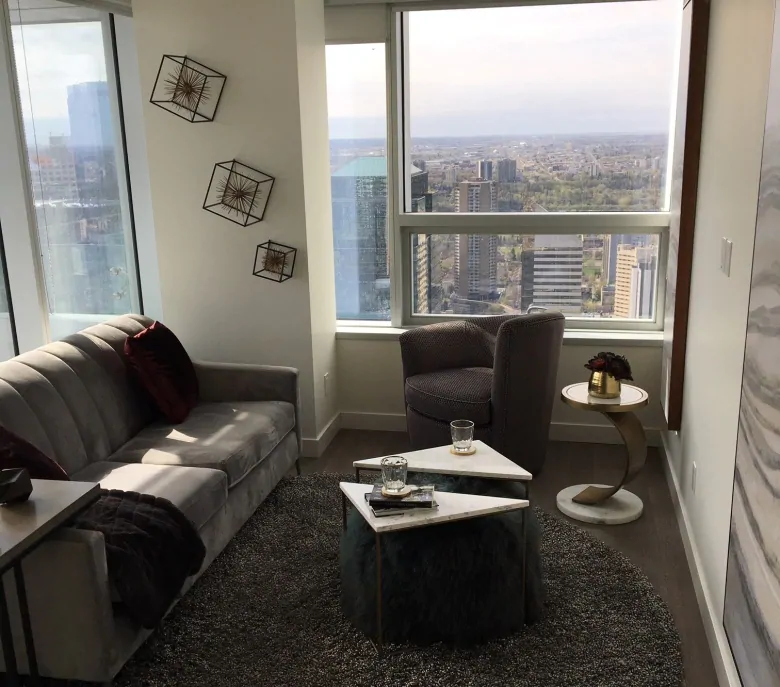 Construction of the JW Marriott and the Stantec Tower in Edmonton's Ice District is expected to wrap up within three or four months and the buildings will soon be open to hotel guests and residents.
The Oilers Entertainment Group led a media tour of both of the towers on Tuesday, updating the current timeline, and highlighting the completed construction work.
Residences in the Stantec Tower have an impressive view of Edmonton. (Travis McEwan/CBC)
The JW Marriott is expected to welcome hotel guests in August, while owners of condo in the Stantec tour are expected to start moving in this fall.
The tour included the best view of Edmonton from the Stantec Towers 69th storey,