Ethics committee votes to subpoena Facebook's Mark Zuckerberg to testify on Cambridge Analytica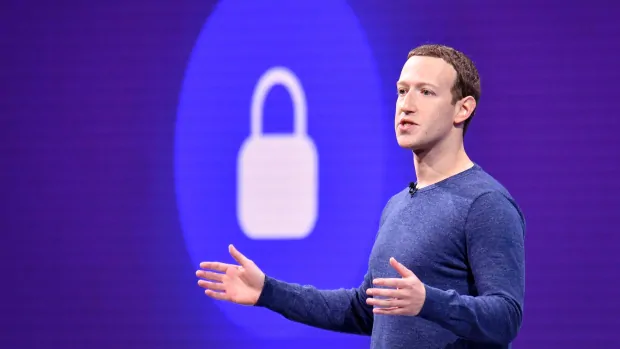 Parliament's ethics committee voted Tuesday to subpoena Facebook's founder Mark Zuckerberg and its CEO Sheryl Sandberg to testify before an international committee of parliamentarians meeting later this month to probe the spread of disinformation online and the Cambridge Analytica scandal.
The committee voted unanimously behind closed doors in favour of the motion proposed by NDP MP Charlie Angus.
"We have given our chair the mandate to issue a summons to Mark Zuckerberg and Sheryl Sandberg if they choose not to come before the International Grand Committee," Angus said following the vote.
"We think it's important that they show up … The corporate indifference to domestic law in Canada and other countries by Facebook needs to be questioned."
While Canadian parliamentary committees can direct witnesses to testify, their power stops at the border. Angus conceded that the committee can't force Zuckerberg to testify if he remains in the U.S.
A subpoena without teeth
"Mr. Zuckerberg can stay in the United States. We cannot compel him to cross the border," he said. "But I think the fact that Parliament has to even consider issuing a subpoena against the head of a major corporation just shows how much trust Facebook has broken in terms of good corporate governance."
According to the rules written down in the House of Commons Procedure and Practice, a parliamentary committee has the right to order a bailiff to issue a summons to any potential witness on Canadian soil to appear before it. The only people a committee can't summon are the Queen, the governor general, lieutenant governors, senators and members of Parliament.
However, the committee can't compel someone outside of Canada to appear, it says.
"Because committee powers do not extend outside of Canadian territory, a committee cannot summon a person who is in another country."
Zuckerberg skipped last committee hearing
The International Grand Committee — made up of several countries, including Canada and the United Kingdom — is scheduled to hold its second meeting in Ottawa on May 28. Zuckerberg refused to appear at the committee's first meeting, held in the U.K.
Today's committee vote came only a few weeks after Privacy Commissioner Daniel Therrien made public a report that found Facebook had violated Canada's privacy law by sharing the personal information of Canadian Facebook users in the course of the Cambridge Analytica scandal. Facebook has disputed the report's findings.
Cambridge Analytica is accused of harvesting data of more than 50 million Facebook users worldwide to create social media strategies to support U.S. President Donald Trump's 2016 election campaign.
Therrien said he plans to take Facebook to Federal Court to get an order for it to change its practices, but said Tuesday his office may not file the case until early fall.
Elected officials from eight countries — the United Kingdom, Argentina, France, Germany, Ireland, Latvia, Singapore and Ukraine — are coming to Ottawa on May 28 to discuss ways to protect citizens' rights in the age of big data. The chair of the Commons ethics committee, Conservative MP Bob Zimmer, said the committee has not yet received a commitment from any U.S. legislators indicating that they will attend.
Zimmer said the agenda and the witness list will be released in coming days.
Facebook is not the only tech giant the committee wants to question. Invitations have gone out to top officials at Twitter, Instagram, Google, Alphabet, YouTube, Amazon, Apple, SnapChat, Mozilla and WhatsApp.
Among those who have already agreed to appear are Jim Balsillie, former CEO of Blackberry, Ellen Weintraub, chair of the U.S. Federal Election Commission, and Therrien.
The vote to subpoena Zuckerberg and Sandberg came after Therrien testified before the committee on his budget and on his investigation into Facebook and the Cambridge Analytica affair.
Therrien urged MPs and the government to move quickly to improve Canada's private sector privacy law, PIPEDA, saying he doesn't have the legislative tools he needs to properly protect the privacy of Canadians.
Elizabeth Thompson can be reached at elizabeth.thompson@cbc.ca