British PM Theresa May says she'll resign on June 7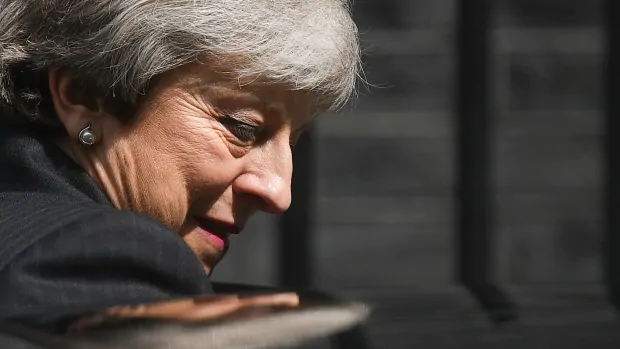 Prime Minister Theresa May said on Friday she would step down on June 7, succumbing to calls in her governing Conservative Party to make way for a new leader to try to break an impasse over Britain's departure from the European Union.
"It is now clear to me that it is in the best interests of the country for a new prime minister to lead that effort," May said.
May, once a reluctant supporter of EU membership, who won the top job in the turmoil that followed the 2016 Brexit vote, steps down with her central pledges — to lead the United Kingdom out of the bloc and heal its divisions — unfulfilled.
She endured repeated crises and humiliation in her effort to find a compromise Brexit deal that parliament could ratify, and bequeaths a deeply divided country and a political elite that is deadlocked over how, when or whether to leave the EU.
May will stay as caretaker prime minister until the new leader is chosen, a process likely to take several weeks.
More to come
WATCH | Theresa May has 'almost impossible job' with Brexit, says U.K.'s top envoy to Canada
[embedded content]