Edmonton, Red Deer to host 2021 World Junior hockey tournament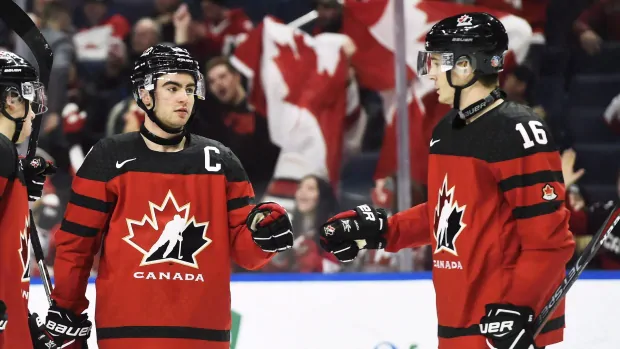 Edmonton and Red Deer will host the 2021 IIHF World Junior Championship, Hockey Canada announced Thursday.
"To return to Alberta is an incredible opportunity," Hockey Canada president Scott Smith said in a news release.
"We are confident in this committee's ability to successfully execute on its vision for the 2021 IIHF World Junior Championship, and we look forward to working with them to ensure we leave a lasting legacy in Alberta and across the country that helps us continue to grow and foster the game from the grassroots to elite levels."
Edmonton hosted the 2012 version of the World Junior Championship and Red Deer hosted the event in 1995. Edmonton hosted the 2018 Hlinka Gretzky Cup.
Hockey Canada has played host to the World Juniors 12 times in the tournament's 41-year history.
The 13th World Junior Championship on Canadian ice kicks off this month in Vancouver and Victoria.
The organizing committee for 2021 includes the Oilers Entertainment Group in partnership with the City of Edmonton and the Red Deer Rebels Hockey Club in partnership with the City of Red Deer.
Bob Nicholson, CEO of the Oilers Entertainment Group, said the organization is thrilled to help bring the championship to the city again.
"We are continuing to build Edmonton's international reputation as a destination for hockey and we know the hockey fans in our community will be excited to cheer on Team Canada and home ice," Nicholson said in the release.
Tickets will be made available to Edmonton Oilers, Oil Kings and Rebels season-seat holders in the spring. Tickets to the general public will go on sale at a later date.