Edmonton postal workers walk off the job for the third time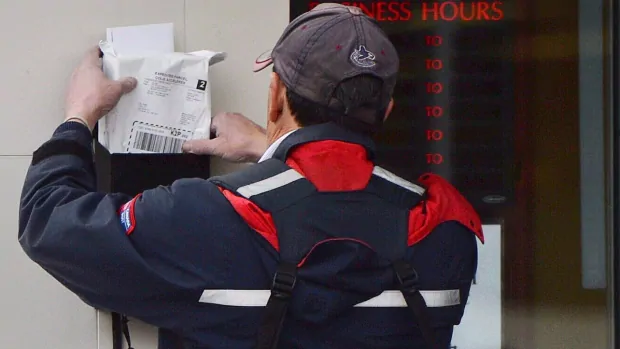 Postal workers again walked off the job in Edmonton Friday, as negotiations between Canada Post and its workers drag into the fourth week.
The Canadian Union of Postal Workers continues to stage a series of 24-hour rotating strikes in communities across the country.
Since Oct. 22, the strikes have shut down Canada Post's operations in more than 200 communities.
This is the third time workers in Edmonton have walked off the job.
Morale on the Edmonton picket line remains high, said Nancy Dodsworth, president of Edmonton local of the CUPW.
"There's a lot of things on the table that we've been dealing with quite some time … and they're determined to get this fixed," Dodsworth said.
"They're quite determined. Our health and safety issues are huge."
Mail and parcels won't be delivered until workers return to the job, but Dodsworth said local workers haven't been told when that will be.
The latest round of strikes come after Canada Post issued what it calls a "time-limited" contract offer to its employees.
The Crown corporation's four-year $650-million offer included annual two-per-cent wage hikes, plus signing bonuses of up to $1,000 per employee.
The offer was put on the table Wednesday afternoon just hours after online sales and auction giant eBay called on the federal government to legislate an end to the contract dispute.
'A frustrating offer'
Canada Post has imposed a deadline of Saturday for CUPW members to accept the deal. The company said the offer is only affordable if they could clear the backlogs before the Christmas rush.
CUPW has been negotiating collective agreements with Canada Post for almost a year.
"These offers simply aren't good enough, but we remain at the bargaining table and will continue to negotiate with Canada Post," Mike Palecek, CUPW national president, said in a statement.
"We understand that our customers are frustrated; we are also frustrated … but we cannot go back to work at the busiest time of the year without fixing the issues that keep us injured and overworked."
Dodsworth said workers will continue to walk off the job until key issues around job security, forced overtime, better health and safety measures and gender equality are addressed.
The latest offer will not be accepted as is she said.
"It was a frustrating offer in that it's still not addressing the needs that we're looking for," she said. "There is still room for negotiation and they're trying to figure that out."
The union represents 50,000 employees across Canada, about 2,000 members in Edmonton.