Edmonton police name new top cop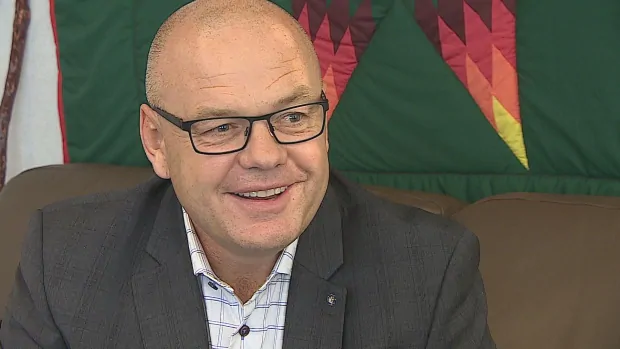 Edmonton police have named their new top cop.
Dale McFee has been selected to be the new chief of police, the Edmonton Police Commission announced in a news release on Wednesday.
McFee will take over former chief Rod Knecht's job in February 2019.
McFee "emerged as the most qualified candidate" after a five month nationwide recruitment process, the commission said.
"Incoming chief Dale McFee really fits the city's commitment to be service-focused, strategic and innovative," commission chair Tim O'Brien said in a statement.
"He has experience serving in a variety of roles and is someone who earns trust and confidence, and is well regarded by the community."
McFee has been the deputy minister of Corrections and Policing in Saskatchewan since 2012.
He previously served as the chief of police in Prince Albert, Sask., and as the president of the Canadian Association of Chiefs of Police.
An official swearing-in ceremony will be scheduled in early 2019, the commission said.
Knecht intially told media he was "very interested" in extending his contract, which expired on Oct. 31, 2018, but he was not awarded the job.
Knecht, a 35-year veteran of the RCMP, was hired as Edmonton police chief in 2011.