Advocates push for changes to sexual consent, prostitution laws as top court hears Gladue case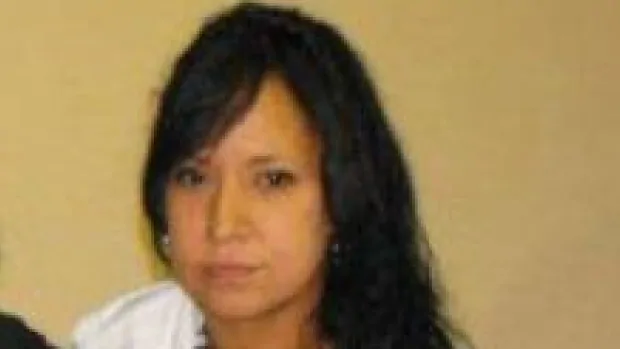 Canada's top court begins hearings tomorrow in a case that is sparking case-specific demands for justice, as well as widespread reforms to amend sexual consent laws and curb sexual violence against Indigenous women.
There will be 15 interveners appearing before the Supreme Court of Canada for hearings Thursday that will determine whether Bradley Barton will face a new trial in the death of Edmonton Métis woman Cindy Gladue.
The 36-year old sex worker was found dead in a hotel room bathtub in 2011. She had bled to death from a 11-cm wound to her vaginal wall.
Barton said it was an accident, and that Gladue had consented to rough sex.
Today, advocates from the Women's Equality and Liberty Coalition gathered on Parliament Hill calling for urgent action to stop vulnerable women from being forced into prostitution, calling it a "harmful, exploitive and violent act."
Hilla Kerner, a spokesperson for the group, said Gladue's death must lead to fundamental changes around consent.
"When there is such explicit power imbalance, when someone is desperate, vulnerable and is in need of the money and would never have agreed to this position if it were not for the coersive money, then consent should not be valid," she said. "It undermines the principle of consent."
Kerner said women engaged in prostitution disproportionately become victims of sexual and physical violence.
"When men buy women, in their minds they buy the rights to these women's bodies, buy the right to harm these women, and from the murdered and missing inquiry, we know that they do get away with that."
Gladue mother of 3
The national inquiry into missing and murdered Indigenous women and girls is one of 15 interveners in the case.
In a factum filed with the court, the inquiry noted Gladue was the mother of three daughters who had struggles in life with addictions and poverty.
"But we recall her strength and dignity now, because the trial in relation to her death failed to do so," it reads.
Kerner said immediate steps must be taken to improve economic security, detox and recovery programs and exit supports for those leaving prostitution.
Trisha Baptie, who is with a group of former sex trade workers who want a prohibition on any paid access to women's bodies, said there is a difference between consent and compliance.
"As a group of women with histories in the sex trade, we know what needs to be put on trial here is men's entitled behaviour to women's bodies. Only an entitled male would offer to purchase the highly intoxicated Ms. Gladue for sex in the first place."
According to court records, Gladue had four times the legal limit of alcohol for driving at the time of her death.
Diane Matte said the coalition wants to claim justice for Gladue, and to end the systemic violence against Indigenous women.
"The atrocities that Cindy Gladue had to endure at the hands of the accused in this case is matched, unfortunately, by the atrocities the justice system of Canada has done to women, and has done specifically to her," she said.
Barton was acquitted by a jury, after the Crown argued that he deliberately inflicted the fatal injury and should be found guilty of first-degree murder. The Crown said alternatively, the jury could find Barton guilty of manslaughter because Gladue did not consent to the conduct that caused the injury.
The Court of Appeal of Alberta found legal errors, set aside the acquittal and ordered a new trial.
The case has sparked public outrage. Gladue was repeatedly referred to as "native" and described as a prostitute during the trial. Many decried the fact her vaginal tissue was admitted as evidence as a human indignity.
In a factum prepared for the Supreme Court, Barton's lawyer said the appeals court showed a "distaste for the jury decision" and made several legal errors.
It said Barton had believed Gladue was bleeding from menstruation, ordered her to leave, then discovered her dead body in the morning.