Pinterest to open first Canadian office in Toronto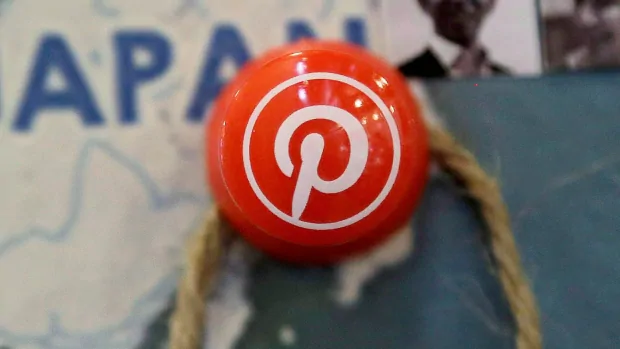 Pinterest is opening its first office in Canada in Toronto at the start of October in an effort to expand its presence outside of the U.S.
The San Francisco-based technology company runs an online platform that allows users to create a digital board they can pin aspirational photos to.
It says it has 12 million Canadian users, who save 4.5 million photos on the platform daily.
Pinterest says it hopes the Toronto office will help spur the business's international growth and serve local advertisers.
"We have a strong, passionate user base in Canada and there is a great opportunity for businesses to connect with these people that are actively considering what to do or buy next," Pinterest's head of global partnerships Jon Kaplan said in a statement announcing the move.
The Toronto office will be run by country manager Erin Elofson, who previously led Facebook Canada's sales team and spent 11 years at Microsoft Canada.
Pinterest says Elofson will help the country localize its offerings, including an ad program, which it says advertisers will be able to use to target French-speaking Canadians by the end of the year.
Elofson said in the statement that "Pinterest is already deeply embedded" in Canadian culture.
"Canadian businesses have the opportunity to offer the right products and services to Pinners to help them realize those aspirations and I'm looking forward to working with these businesses."
With files from CBC News