When sorry isn't enough — pressure grows on companies to apologize quickly in the age of viral content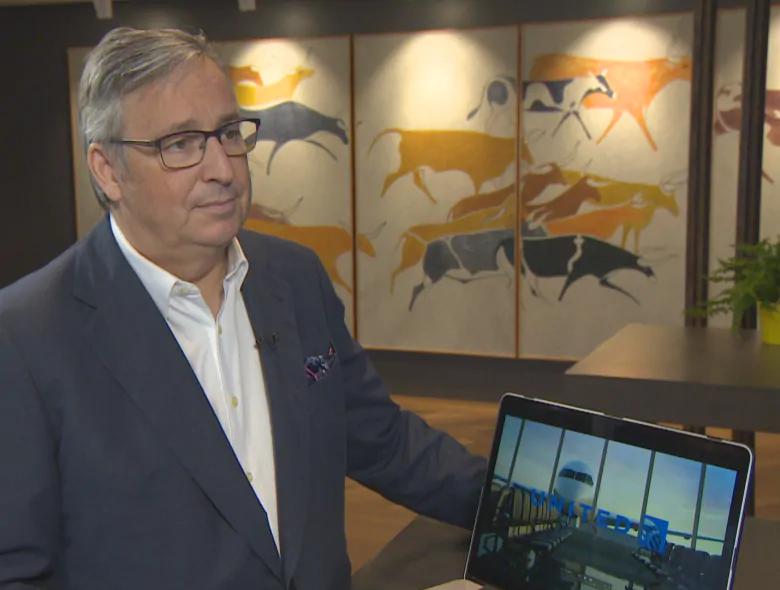 Smartphones, social media, and the speed at which videos go viral are creating new pressures in boardrooms everywhere, whenever executives have to quickly handle a mess-up.
At stake? Millions of dollars, the risk of alienating customers, and the possibility of inviting a government crackdown.
"They have to say sorry before they're ready," says Jaime Watt, chairman of Toronto-based crisis management firm Navigator. "They have to get out there before they have all the facts, before they've done all the analytics, before they've assessed how they would normally assess the situation. There's no time for that anymore."
Watt says that even though there's a risk to apologizing before companies have all the facts — "maybe it's not your fault, or the dimensions are different than you first thought" — it's a bigger risk to delay.
"The most important thing is speed," he insists.
Jaime Watt, chairman of crisis management firm Navigator, says companies are under increasing pressure to apologize quickly when they make mistakes. (CBC)
Another day, another apology
Many companies have issued apologies in recent months, including:
Loblaws, for the bread price-fixing scandal.
Facebook, for its lack of privacy controls with Cambridge Analytica.
United Airlines, after a passenger was injured by being forcibly dragged off a plane.
Starbucks, for the incident where two black men were arrested for waiting without purchasing a drink.
McDonalds, for a Canadian advertising campaign that compared the cost of a Big Mac to the cost of visiting a museum, suggesting the burger was preferable.
Tim Hortons, after a Halifax-area franchisee sold doughnuts in the Humboldt Broncos' colours without intending to donate the proceeds to the team.
Aeroplan's parent company, Aimia, for a survey that asked for opinions about men's "natural superiority over women" about immigration as a threat to the "purity" of the country.
Like wildfire on social media
A prompt reaction is crucial — but speed alone isn't enough. After Dr. David Dao was dragged off a United flight departing Chicago early on a Sunday evening in April, the airline's CEO issued an apology the following morning. Smartphone video of the incident had been spreading like wildfire on social media.
However, the apology missed the mark. Instead of addressing Dao and the incident itself, CEO Oscar Munoz said he was sorry that the flight had been overbooked — the situation that had necessitated the removal of a passenger. The public was enraged all over again. By the time Munoz offered a second, more fulsome apology, the value of United stock had plunged by a billion dollars.
Special apology 'teams' on staff
As consumers share news of corporate goof-ups at the speed of the internet, some companies are taking extra steps to be prepared.
Professor Maurice Schweitzer at the Wharton School of Business in Philadelphia says many organizations have created special teams inside their communications departments, and even run what he compares to a fire drill. "They actually have employees that get trained and prepared for the corporate apology," he says, naming the Ritz Carlton, Southwest Airlines and Dominos Pizza as cases in point.
More than ever before, companies recognize the importance of a good apology, Schweitzer said, and those who haven't yet figured that out, will soon. "You're going to see corporations that experiment with social media, trying to reach out to customers in real time. And sometimes they're going to get it wrong, they're going to be sort of flat-footed with it, but I think we're going to see those efforts get fine-tuned over time."
Don't blame Hurricane Irma
Nowadays, a company that drags its feet with an apology risks angering loyal customers.
Karen Lawson of Port Carling, Ont., is a longtime WestJet customer. But she was unimpressed with how long it took WestJet to say it was sorry after she — and other passengers — were given false information about why flights to Turks and Caicos had been cancelled.
Karen Lawson of Port Carling, Ont., complained to WestJet with a post on Facebook, about how long it took the airline to clear up false information it had shared with her and other passengers. (CBC)
A number of Caribbean airports were temporarily shut down in September of last year, due to Hurricane Irma, but were back in business within days. In mid-October, Lawson was surprised to learn via Facebook that WestJet hadn't resumed service to Turks and Caicos, and was blaming the local airport.
"The customer service rep said the airport authorities had said WestJet wasn't allowed to fly in," explains a still-exasperated Lawson. "I told her that wasn't true, that in the past three weeks I'd personally flown in on American Airlines and JetBlue."
Internal communications glitch
Lawson and her husband run a boat charter business in Turks and Caicos, and were deeply concerned that WestJet was spreading a message that the islands weren't prepared for tourists. "Tourism is our number one product in Turks and Caicos. I told them 'WestJet, as a travel partner you [are] doing a disservice to the people who live and work in Turks and Caicos by saying to your travelling public it's not safe to go there.'"
Finally, almost a month later, WestJet admitted it had cancelled flights because its hotel partners, Beaches and Club Med, had not re-opened since the hurricane.
Loblaws said sorry with a $25 gift card offered to customers who felt they had been affected by the bread price-fixing scandal. (CBC)
Lawson believes the airline should have been more clear from the start. "We're all big people, we understand how business works, I get that. Perfect. I'll go fly Air Canada. But don't insult my intelligence by telling me it's because our island is ruined and that our airport has told them they can't fly in."
In the end, WestJet says the false information was the result of an internal miscommunication.
'People are very forgiving'
Crisis management expert Watt said a good apology — and financial compensation — can solve most problems.
"People are very forgiving that bad things happen, that people make mistakes, that things go off the rails," he said. "What they don't like is when they see a pattern because when they see a pattern then they think the company is up to no good."