Unclear when Misericordia ER will reopen, as water damage worse than expected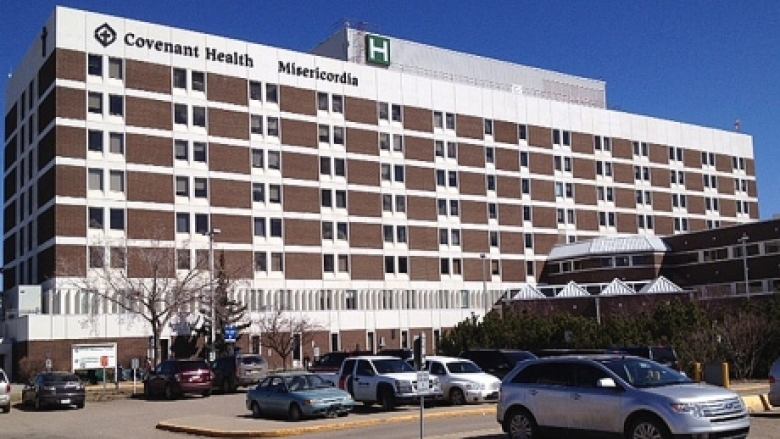 A water leak at the Misericordia hospital will require drywall repairs, hospital officials said Tuesday — meaning the west-end emergency room will remain closed for an undetermined period of time.
On Sunday, water from an overflowing toilet and pressure line flooded into the emergency room. While the flood was quickly stopped, officials said on Monday they were undergoing extensive remediation efforts to dry the ER within 48 hours.
On Tuesday afternoon, hospital officials announced that efforts to dry some walls were unsuccessful.
"If the moisture in the walls is maintained for more than 48 hours, we need to achieve standards — infection control standards — to ensure that we're providing a safe environment for patients, staff and families," said Dr. Robert Black, medical director at the Misericordia and chief medical officer of Covenant Health.
After 48 hours, the risk of mould increases, Black said.
Officials did not say how long repairs would take or how long the emergency room will remain closed.
"In the areas that would be wet, they literally have to cut the drywall out and replace it," said Janet Schimpf, senior operating officer for the Misericordia. "So that would be mudding, tape and repaint, and put baseboards back on. So, as if you were doing renovations in your home, there is a period of time that that would take."
Other emergency rooms
People requiring emergency services are urged to continue to seek assistance at any of five other area emergency rooms: University, Royal Alexandra, Grey Nuns, Sturgeon and Strathcona.
The Misericordia's emergency room normally sees 120 to 140 patients per day. Black said fewer than a dozen people who were unaware of the closure showed up on Tuesday.
The hospital has maintained a "skeleton staff" of emergency room doctors and nurses to ensure patients can be assessed and either admitted or transported to other hospitals, Black said.
The latest water problems at the Misericordia hospital stems from an overflowing toilet. (CBC)
There are also discussions between hospitals to move admitted patients from other hospitals to the Misericordia to help relieve "some of the pressures that they are feeling with more emergency patients arriving," Black said.
Some nurses from the Misericordia have been redeployed to the University emergency room to help out, he said.
"What we've heard is there has been some increase in volume because they've opened additional capacity," said Schimpf. "We've assisted with additional personnel and they've brought in additional personnel and they're managing well."
The aging Misericordia emergency room is set to be replaced. A new emergency room, costing $65 million and expected to be three times as large as the current one, was recently announced. Construction work is slated to begin next spring, with opening of the new addition set for the spring of 2023.
The new emergency department, first announced in the 2017 provincial budget, will be built on the west side of the hospital at 170th Street and 87th Avenue.
The hospital had a major flood in May 2013, when it had to cancel 46 elective surgeries and move 53 patients after a valve ruptured while a toilet was being repaired.
There were several smaller flooding incidents in 2014.