Researchers only starting to study long-term health impact of wildfire smoke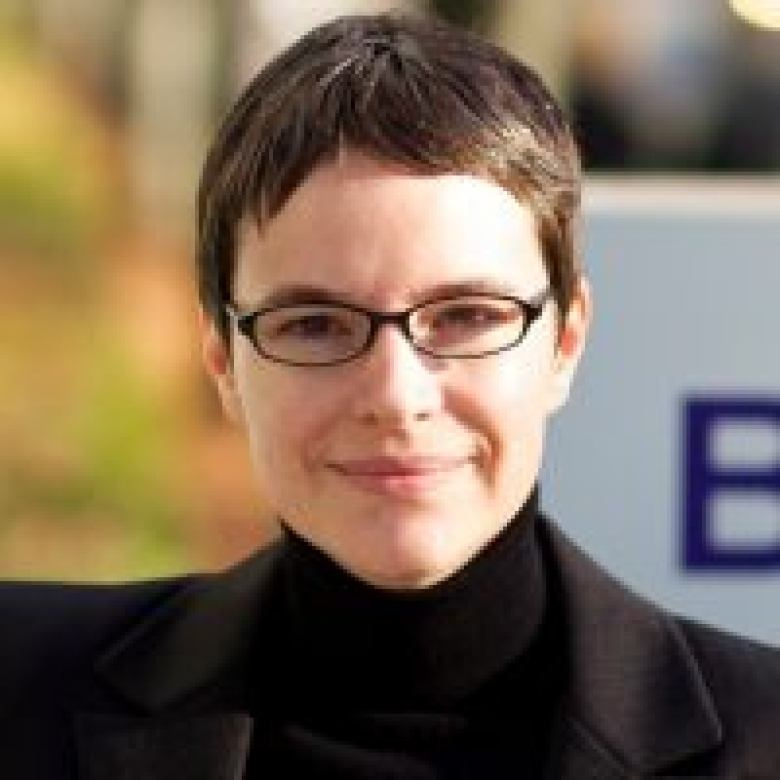 Another weekend of strange-coloured skies and smoky air may leave you raspy and cranky, but this too shall pass.
"As soon as the smoke clears, you will start to feel better," said Sarah Henderson, senior scientist at the B.C. Centre for Disease Control, who began studying the health effects of wildfire smoke in 2003.
A few days of wildfire smoke won't really have much impact, apart from being uncomfortable, she said.
"That's hard to feel confident about when you're sitting in heavy smoke, and you feel gross," she said.
Evidence gap
What scientists don't is how summer after summer of wildfire smoke wafting across Alberta, from California, British Columbia or Fort McMurray might impact long-term health.
"We're under a changing climate" said Henderson, who noted that smoky days have become more common in the last decade and that's expected to continue.
Sarah Henderson, lead scientist for the BC Centre for Disease Control says if you're bothered by the smoke, expect to feel better when it clears. It's unknown what the long term impact is. (University of British Columbia)
"We're now looking at conditions where we're going to see this sort of wildfire activity more frequently," Henderson said.
In previous decades, there would be one or two days of smoke, then things would clear up. That pattern offered scientists little opportunity to explore how long-term exposure to wildfire smoke will impact health in the future.
"These episodes where we have high levels of smoke for weeks at a time, we haven't had a lot of those (to study)," which has led to a "huge gap" in research, knowledge and evidence, Henderson said.
There are now at least two studies underway that focus on the health impacts of long-term exposure to wildfire smoke.
One study in Australia is looking at a small community that was exposed to smoke from a coal fire for one month.
The other study, conducted by the B.C. Centre for Disease Control, has begun its initial work to assess the health of pregnant women and their babies who lived in the B.C. interior during forest fires in 2017.
Fort McMurray studies provide clues
Several studies funded after the Fort McMurray wildfire in May 2016 are now exploring a range of health and social impacts on residents, and those who fought the flames.
Dr. Nicola Cherry from the University of Alberta is now preparing to conduct a final follow-up with about 1,000 firefighters who were on the front lines in Fort McMurray.
Her initial study, comprised of interviews and lung function measurements, found "a very large proportion" of firefighters complained of respiratory problems, including coughing, shortness of breath, wheezing and chest tightness in the immediate aftermath of the fire.
A study underway at the University of Alberta is looking at the long term health impacts of those who fought the Fort McMurray fires in 2016. (CBC)
After following up two years later, Cherry said she was disappointed to find that 17 per cent of firefighters still had lung problems consistent with asthma and wheezing, and that 27 per cent of firefighters who live and work in Fort McMurray had similar problems.
Based on findings so far, Cherry said the conclusion of her study will likely show some firefighters will experience lung problems all their lives.
"We are going to find long-term ongoing problems with firefighters' lungs as a result of their involvement," said Cherry.
In October, her team will conduct its final survey of 1,000 firefighters. They'll ask standardized questions on lung function to identify those who appear to have clinical problems.
Cherry said it's difficult to say how serious the problems are.
"It's a major issue we ought to be addressing as a country," said Cherry, who hopes funding can be provided to continue looking at the problem.