Quebec offers $3.1M for Kahnawake land grievance without consulting community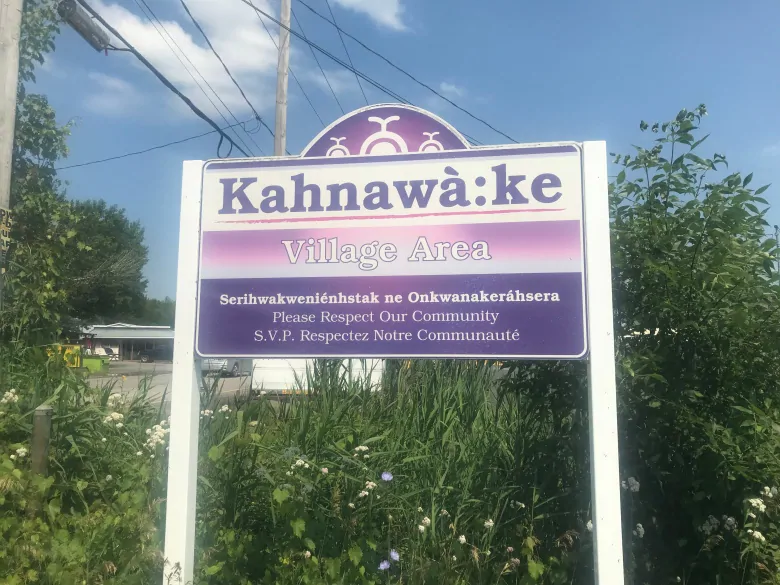 Leaders in Kahnawake are unhappy with the Quebec government over a decree that was signed without their knowledge prior to provincial elections, offering $3.1 million to purchase land owed to the community.
The decree was signed on Aug. 15, authorizing the money to the Mohawk Council of Kahnawake (MCK) for the purpose of purchasing 200 acres (85 hectares) of land from surrounding municipalities in exchange for the 2007 expansion of Highway 30 through Quebec's Montérégie region.
"On the surface it does sound good," said Joe Delaronde, press attache for the council.
"The problem is, for us, we weren't really part of that."
The council said they were unaware the decree was passed until after it was signed. They say it's something they wouldn't have agreed to since they do not purchase land under grievance.
"These lands belong to Kahnawake," said Kahnawake grand chief Joe Norton.
"If they want to give us $3.1 million for something else, we'll take it."
Land committed in exchange for highway construction
Highway 30 was expanded in 2007. At the time, council negotiated the return of 700 acres (about 280 hectares) from the province in exchange for the construction of the highway, which runs through Kahnawake's Seigneury of Sault St. Louis land grievance.
The return of 700 acres of land was negotiated by Kahnawake in 2007 for the expansion of a highway that runs through one of their oldest land grievances. (Jessica Deer/CBC)
"Large tracts of that goes over seigneury lands, lands [over] which we are currently in discussion with the federal government and Quebec is well aware of that," said MCK chief Lloyd Phillips.
While Quebec signed a decree in May 2013 to return parcels adjacent to Highway 30, approximately only 500 of the 700 acres have been returned to Kahnawake and have completed Canada's additions to reserves process.
"The one positive thing that we can pull out of there is this the first time that it's documented and supported by government that they still owe us 200 acres of land," said Phillips.
Election causes delay
Chantal Gauvin, press attache for the Quebec Liberal Party, said the Quebec-Kahnawake work table is currently the established framework to discuss issues pertaining to the interests of the community, including issues surrounding around Highway 30 lands.
"We are engaged in an open and respectful dialogue with the Mohawk Council of Kahnawake and we will continue working on solutions that are mutually satisfying. However, since this process is still ongoing, we will not offer further comment at this time," said Gauvin.
The council said they're feeling frustrated that their concerns cannot be addressed due to the provincial election coming up Oct. 1.
"We expect the government of Quebec to fulfil its obligations," said Norton.
"The right thing to do is sit together to find solutions that would satisfy our more than reasonable expectations."
MORE FROM CBC INDIGENOUS: