Police investigate suspicious death in northeast Edmonton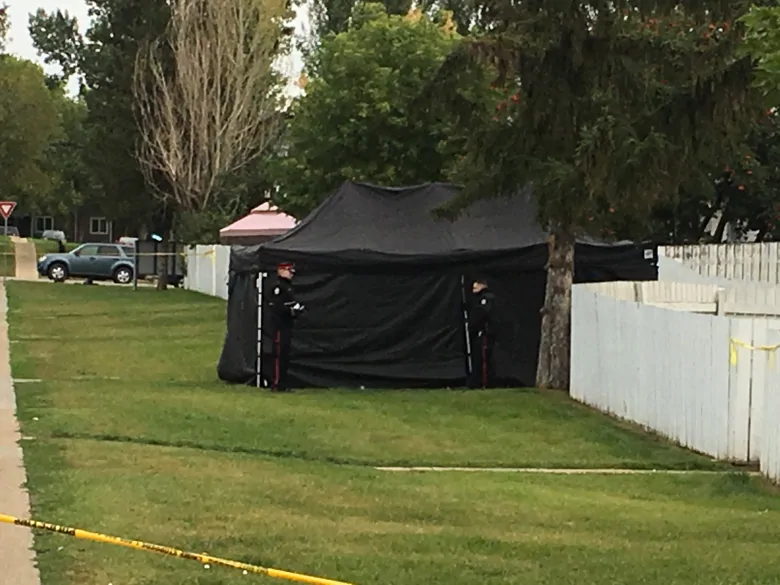 Police are investigating a suspicious death Monday morning in northeast Edmonton.
Officers were called to the Parkview Estates townhouse complex at 116A Avenue and 32nd Street at 1:50 a.m.
When police arrived in the Rundle Heights neighbourhood, they found the body of a man on the ground.
Neighbours reported hearing a "ruckus" and then a gunshot.
Homicide detectives and the forensics unit are expected to be part of the investigation.
A body was found outside a townhouse complex in northeast Edmonton Monday morning. (David Bajer/CBC)