Plane crash sends 5 to hospital after Abbotsford Airshow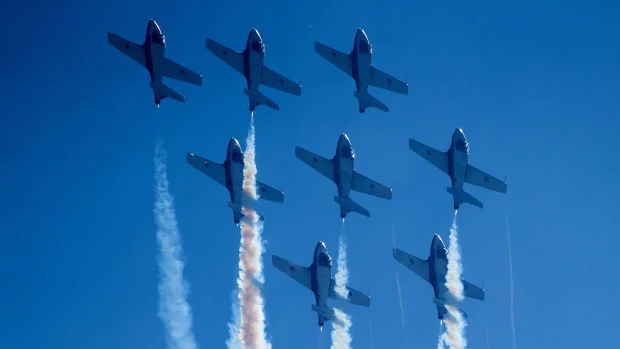 Five people have been injured after a small plane associated with the Abbotsford Airshow crashed into the airfield at the Abbotsford International Airport Saturday.
A statement from the airshow says the aircraft, a 1930s-era biplane (a deHaviland Dragon Rapide) operated by a museum, crashed shortly after takeoff. The flight took place after the show ended Saturday at around 5:30 p.m. PT.
Emergency personnel were already on the field for the airshow and responded quickly.
Two in serious condition
Five people on board were taken to local hospitals with varying injuries.
B.C. Emergency Health Services says of the five on board, three were transported by ground in stable condition and two by air in serious condition.
The Abbotsford International Airport closed due to the crash. It is expected to open at 9 p.m.
The Transportation Safety Board says it is aware of the incident and will be deploying two investigators.
There has been an incident after today's Airshow involving an aircraft. Emergency Responders are now on scene. We will update as information becomes available. <a href="https://twitter.com/hashtag/abbyairshow?src=hash&amp;ref_src=twsrc%5Etfw">#abbyairshow</a>

&mdash;@AbbyAirshow
During the three-day aviation festival, pilots fly civilian and military planes in aerobatic stunts and performances.
The show, which is held at the Abbotsford International Airport, is expected to proceed as scheduled on Sunday.
Read more from CBC British Columbia