Murder charge laid in June death of Fort McMurray man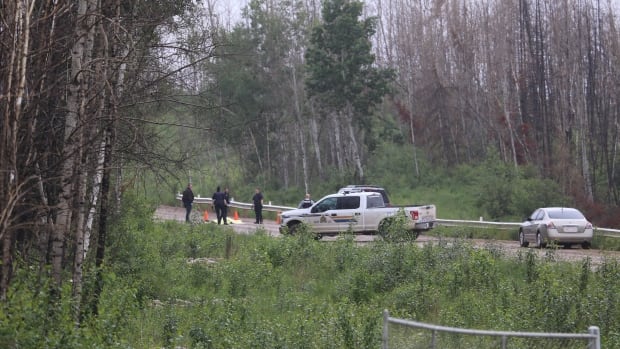 RCMP in Fort McMurray have charged Trevor Kirke Brown, 36, with first-degree murder in the death of John Bradley Healey, whose body was found on a gravel road in June.
RCMP arrested the Fort McMurray resident on Friday and are holding him in custody, police said in a news release Monday.
Brown's first court appearance is scheduled for Monday.
The body of Healey was found June 13 on an access road between Grayling Crescent and Abasand Drive.
An autopsy determined the manner of death was homicide. Cpl. Teri-Ann Deobald said investigators are not revealing the cause of death.