Large pieces of rubble removed as search continues 3 days after Genoa bridge collapse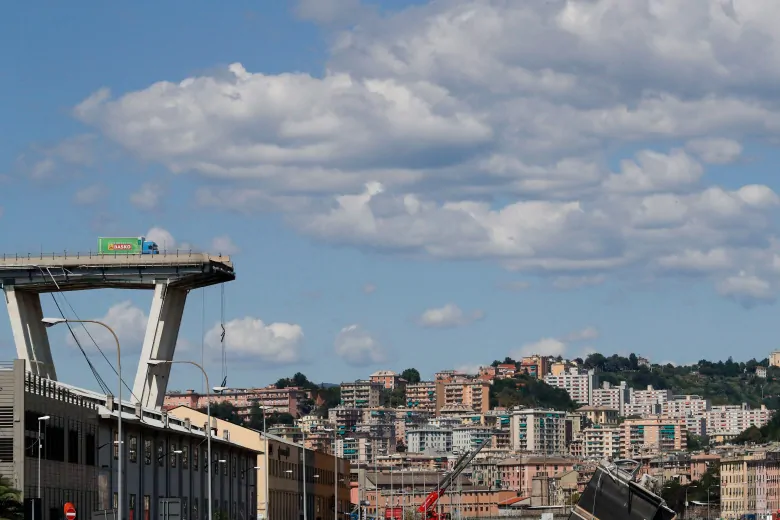 Excavators have begun clearing large sections of the collapsed highway bridge in the Italian city of Genoa in the search for people still missing three days after the deadly accident.
The search entered a new phase Friday as heavy equipment removed a large vertical section, clearing a new area to probe. Rescuers have been tunnelling through tons of jagged steel, concrete and crushed vehicles that plunged as many as 45 metres when the bridge suddenly fell during a downpour on Tuesday.
Officials say 39 people are confirmed killed and 15 injured. Prosecutors say 10 to 20 people might be unaccounted-for and the death toll is expected to rise.
The first funerals were being held later Friday, ahead of a state funeral in Genoa on Saturday to be celebrated by Cardinal Angelo Bagnasco.
The 51-year-old Morandi Bridge was a key artery that linked highways to Milan and France, and authorities are wrangling over who should be held responsible for its collapse. (Associated Press)