Edmonton pharmacy employee charged with stealing $2M worth of Percocet tablets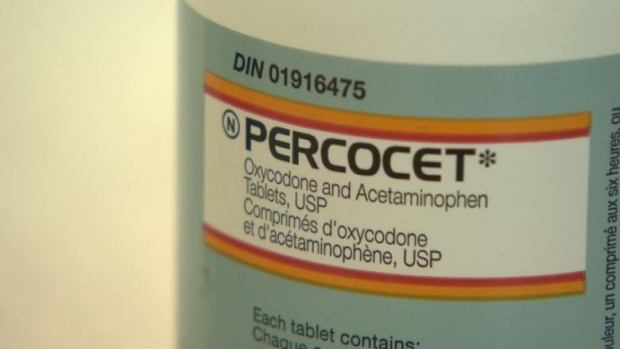 An Edmonton woman has been charged with stealing more than 400,000 Percocet tablets from the pharmacy where she worked.
The tablets have an estimated street value of $2 million, Edmonton police said Tuesday in a news release.
Police said they will not release the woman's name to protect the identities of two children who were living in her home.
Between January 2017 and April 2018, a total of 401,500 Percocet tablets were stolen from the northeast Edmonton pharmacy where the woman worked, police said.
That amounts to an average of more than 26,000 stolen pills each month.
Percocet is a combined opioid/non-opioid pain reliever.
Several other types of medications were also discovered missing from the pharmacy.
Police said the employee was using the identities of existing pharmacy patients to order medications she subsequently removed from the pharmacy.
During a search warrant executed at the woman's home on April 26, 2018, police recovered a stolen firearm. Two children were present in the home.
The 34-year-old woman was arrested on July 26, 2018, and has been charged with 11 offences:
theft over $5,000;
possession of stolen property over $5,000;
possession for purposes of trafficking;
fraud over $5,000;
false pretence over $5,000;
identity fraud with intent to obtain property;
unsafe storage of a firearm;
possession of a restricted firearm;
possession of a loaded firearm;
two counts of causing a child to be in need of intervention.