Chris Pratt and Anna Faris Reunite 1 Year After Announcing Split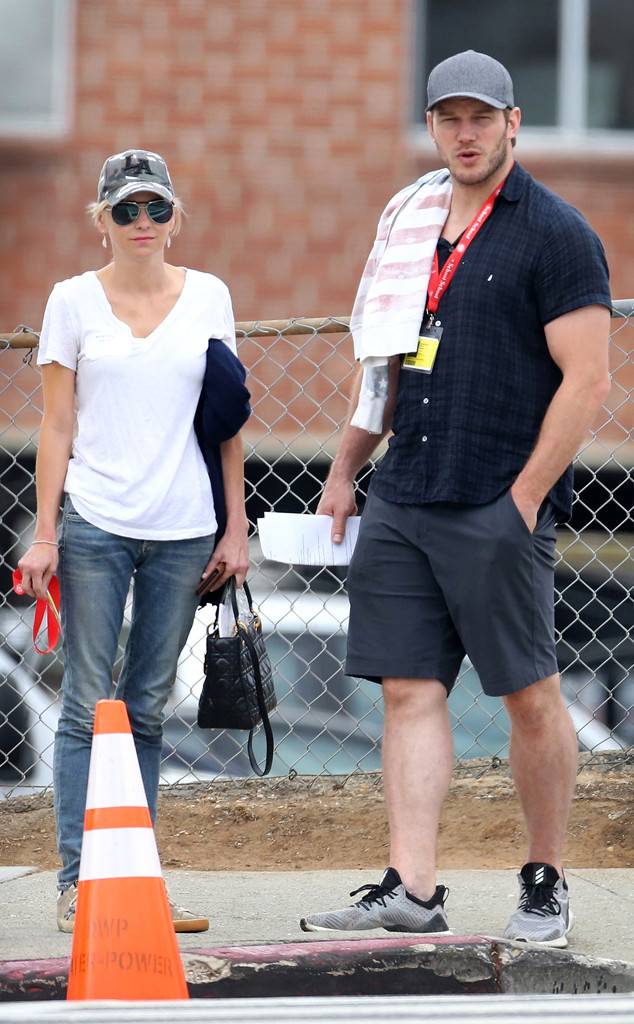 We spy a pair of friendly exes!
It's been more than a year since Chris Pratt and Anna Faris surprised fans when they announced their separation after eight years of marriage.
But as the Hollywood stars continue to co-parent their son Jack, both mom and dad are proving to be on welcoming terms.
On Monday, the famous pair was spotted enjoying a morning stroll with their son in Santa Monica, Calif. And today, both mom and dad stepped out again for another walk.
Wearing denim jeans and a white scoop-neck T-shirt, Anna kept things casual when kick-starting her new day. As for Chris, he opted for shorts, a black button-down shirt and gray baseball cap.
"We have a great friendship, we really do and we always have," Anna previously shared with SiriusXM's Hits 1 in Hollywood. "And it's always tough to envision your future as one thing, but I think there is a lot of love."
That respect and friendliness has continued as the parents move on in the relationship department.
Anna has stepped out numerous times with boyfriend Michael Barrett while Chris started the summer by hanging out with Katherine Schwarzenegger. Since then, the pair has gotten serious with the famous daughter of Maria Shriver and Arnold Schwarzenegger hanging out with Jack.
"She was helping him and very nurturing. She was extremely friendly and laughing with him," an eyewitness shared with E! News after spotting the group at The Bigg Chill in Westwood, Calif. "You could tell she loves little kids and is very good with them."
When looking back at her romance with Chris, Anna couldn't help but gain a few lessons during her love story.
"I think it's a lesson learned a little bit in terms of keeping relationships a little more private, potentially, even though I pride myself on being a pretty open person. But, I don't know, it's tough when you're under the scrutiny," Anna once shared. "I think it means valuing yourself. I was such an insecure kid that if anybody [was] remotely attracted liked me I was just completely smitten. Like, I can't believe the popular guy likes me."
She continued, "I think my mom was always trying to reiterate: Value yourself, value yourself. We talk about that on the podcast a lot, about how women tend to not have strong egos as men and don't really prioritize themselves."