Canadian economy grew at 2.9% pace in 2nd quarter, lower than expected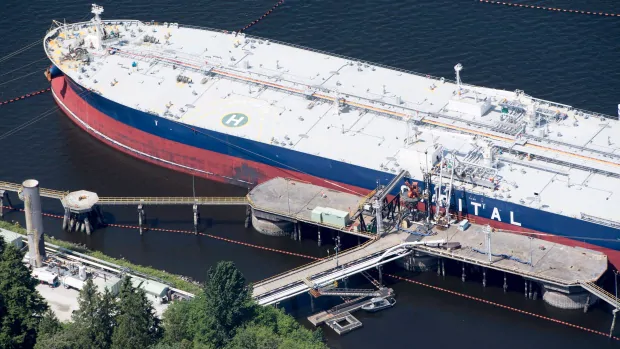 Canada's gross domestic product was essentially flat in June but expanded at a 2.9 per cent pace in the spring, slightly less than economists expected.
Statistics Canada reported Thursday that exports surged between April and June to their biggest increase in four years.
Exports of energy products were especially strong, growing by 3.6 per cent. Household spending rose by 0.6 per cent, about twice the first-quarter gain. Spending by businesses, however, slowed down and only grew by 0.4 per cent during the second quarter.
The 2.9 per cent pace of growth in the overall economy was the strongest performance in a year, but economists had been expecting the figure to come in even higher, at 3.1 per cent.
That led to a slight pullback in the loonie, which lost a third of a cent after the numbers came out as investors digested the slight disappointment.
In comparison, the U.S. economy grew at a 4.2 per cent pace during the same period.
While strong, the figure probably won't be enough to convince the Bank of Canada to raise its benchmark interest rate next week to cool the economy.
Trading in investments known as rate swaps implies there's slightly less than a one in five chance of a rate hike next week. The odds jump to three in four of seeing one the following month, in October.