Body found in plane wreckage in northwest Alberta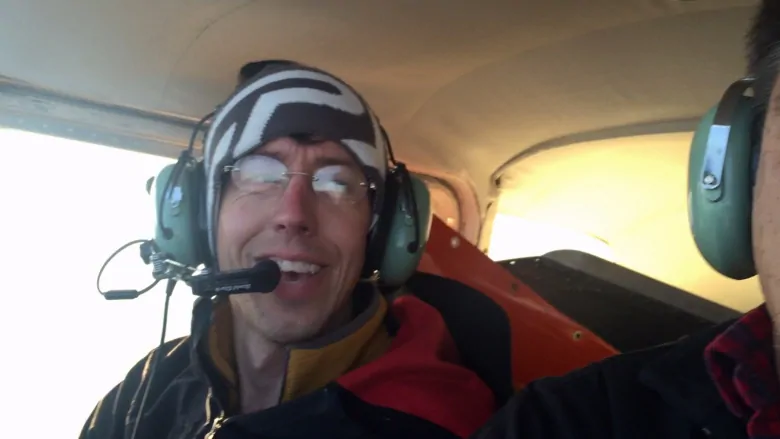 Transport Canada is investigating after a body was found in a plane wreck Thursday afternoon in Lac Ste. Anne County, about 100 kilometres northwest of Edmonton.
The extensively damaged plane was found in a wooded area by search and rescue technicians, Mayerthorpe RCMP said in a news release.
A body was discovered at the scene, but police said neither the identity of the person or aircraft has been confirmed. Cpl. Chris Warren told CBC News RCMP are waiting on results from the chief medical examiner in Edmonton before confirming the person's identity.
An extensive search for a missing plane has been underway all week. The air force started searching for a missing Cessna 172 north and west of Edmonton on Monday afternoon.
The Cessna departed Edson at 5:20 p.m. on Sunday, and was scheduled to land in Westlock at 7 p.m. Lac Ste. Anne County sits between the two Alberta towns.
"The search and rescue technicians from the Canadian Forces that spotted the plane wreckage earlier [Thursday] afternoon in rural Lac Ste. Anne County were deployed on the file for the outstanding aircraft in Westlock," Warren said.
The single-engine plane never arrived in Westlock, Warren said, noting there hadn't been any contact with the pilot.
Friends and family identified the pilot of the Cessna as 40-year-old Scott Schneider.
CBC News has been unable to confirm Schneider is the person found in the wreckage in Lac Ste. Anne county, however Warren confirmed crews are no longer looking for the Cessna.
"At this point I don't believe that there is any ongoing air efforts at this time," he said.
Scott Schneider was the only person aboard a single-engine plane now missing in northern Alberta. (Rob Dunham/CBC)