Australian Parliament shut as pressure on PM Malcolm Turnbull rises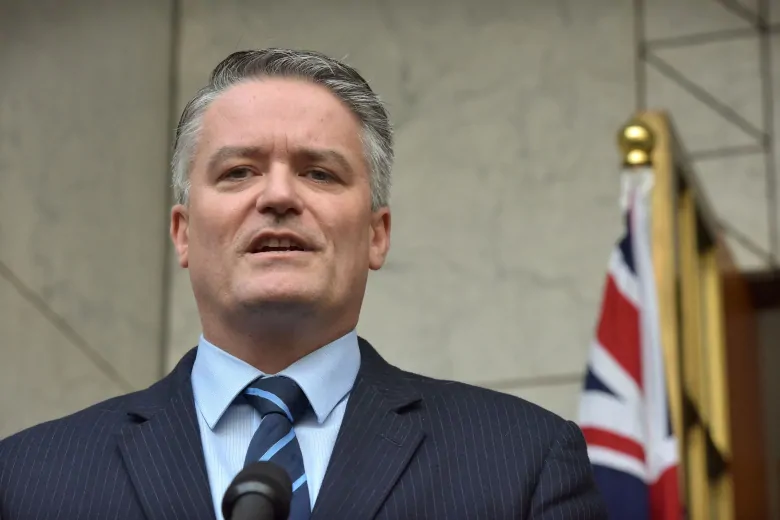 The Australian Parliament was shut down Thursday as pressure mounts on the prime minister to allow his ruling party to elect a new leader and end a leadership crisis that's the latest in more than a decade of political instability.
Senior ministers Mathias Cormann, Michaelia Cash and Mitch Fifield had earlier told Prime Minister Malcolm Turnbull that he had lost his government's support and must hold a ballot of conservative Liberal Party lawmakers to elect a new leader quickly. It was a major blow to Turnbull's chances of staying in office.
Former minister Peter Dutton wants to stand for election as prime minister on Thursday.
The government later passed a motion adjourning the House of Representatives at midday until Sept. 10.
Election probable, analysts say
The furious opposition argued that the government wanted to avoid question time, a daily period when the prime minister and ministers answer opposition questions for more than an hour. Several ministers have already resigned.
"No government in living memory has dissembled so much that they decided the Parliament couldn't meet," opposition lawmaker Tony Burke told Parliament before the motion passed.
Australia's Finance Minister Mathias Cormann has retracted his support for Turnbull. (Mark Graham/AFP/Getty Images)
"No government in living memory has said: 'It's all too hard. We're just going home,"' he added.
Deputy opposition leader Tanya Plibersek told Parliament whoever emerged as prime minister should immediately call an election — an outcome that some analysts argue is probable.
'I can't ignore reality'
The government does not have a majority in the Senate, which has not been shut down.
Turnbull had defeated Dutton 48-35 in a surprise vote on Tuesday. Turnbull initiated the ballot in the hope of ending speculation that his government had lost faith in him in the face of poor opinion polling.
Cormann, the finance minister, had publicly stated his support for Turnbull on Wednesday, but on Thursday said Dutton should lead the government.
Former Australian Cabinet minister Peter Dutton addresses the media at Parliament House in Canberra on Tuesday. (Rod McGuirk/Associated Press)
"I was wanting to continue to support Malcolm Turnbull for years to come as leader of the Liberal Party. But I can't ignore reality," Cormann told reporters.
"When I have five Cabinet colleagues telling me that they supported Malcolm on Tuesday … but they have changed their position, that is not something that I can ignore," he added.
Multiple people reportedly eyeing PM's job
Dutton wants the new vote on Thursday before Parliament takes a two-week break. The next scheduled party meeting is Sept. 11.
Turnbull did not immediately make a public response.
Australian Federal Treasurer Scott Morrison, second left, Prime Minister Turnbull, centre, and Dutton, right, leave the chamber at Parliament House in Canberra Thursday. (Lukas Coch/AAP image via AP)
Media reports say other lawmakers are considering running for Turnbull's job, including Treasurer Scott Morrison.
Dutton supporters on Wednesday circulated a petition among Liberal Party lawmakers in a bid to force Turnbull to hold a ballot. But they failed to get the minimum 43 signatures that were required.
Australian leadership unstable since 2007
The opposition narrowly lost a vote in Parliament that would have sent Dutton to court to determine whether he is eligible to be a prime minister.
The vote to refer Dutton to the High Court was defeated 69 votes to 68 in the House of Representatives before it adjourned.
Dutton has released legal advice that his family's ownership of two child-care centres that received federal funding does not breach a constitutional ban on lawmakers having a pecuniary interest in an agreement with the public service. Some constitutional lawyers say there are areas of doubt.
Such a pending court case could scare lawmakers away from supporting Dutton in a leadership ballot. Government lawyers are investigating his case to see if there were issues for the High Court to determine.
No Australian prime minister has lasted a full three-year term since Prime Minister John Howard lost power in 2007 after more than 11 years in office. They have all been thrown out of power by their own parties amid poor opinion polling in a trend of political instability that divides parties and angers voters.