Alberta implements new 911 standards affecting how calls are answered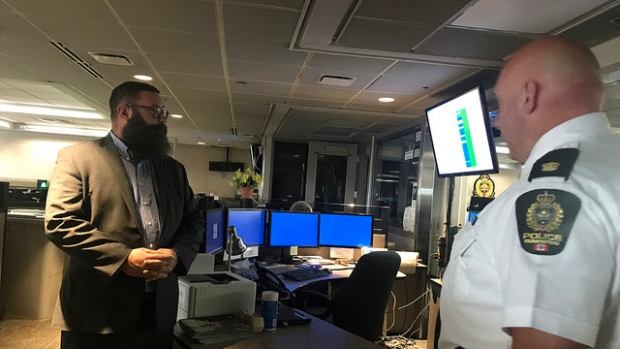 The Alberta government has established new provincial standards applying to how 911 emergency calls are dealt with in the critical first few minutes.
The new standards, which must be in place by June 12, 2019, mean that no matter where you live in the province, you will receive the same service, Shaye Anderson, Minister of Municipal Affairs, stated a news release issued Tuesday.
The "tweaks" are not being made to address problems but rather to set the province up for future technological changes coming with the 911 system, Anderson said Tuesday.
"We do have a really good system right now, it's just really trying to make sure that we are ahead of the game and keeping up with the technologies out there," he said.
The speech and hearing impaired communities in Alberta are currently able to text 911; the plan is to make that type of communication available to everyone, said Cindy Sparrow, the assistant deputy chief, Red Deer Emergency Services and Director of Alberta E911 Advisory Association.
"As a nation, we're working together," Sparrow said. "Alberta is involved in that, in making sure that our infrastructure is ready for that technology.
"It is coming in the next few years but we're not quite there yet."
There are advantages to being able to text 911, she said.
"People could be in situations where maybe they're not free to speak," Sparrow said. "They could be in a dangerous situation where if they spoke, it would give away their position and they may suffer consequences."
New standards
The new procedures will align processes in answering and transferring emergency phone calls, including:
establishing common terminology;
setting performance targets requiring calls be answered within 15 seconds and transferred within 60 seconds after answering, 95 per cent of the time;
requiring centres to have a quality assurance plan and annual internal audit processes;
mandating that centres have backup procedures to ensure 24/7 service continuity in the event of an outage or disruption.
There are 21 Public Safety Answering Points, or 911 call centres, across the province. They receive an average of 4.3 million calls a year.
The Edmonton police 911 centre receives more than 387,000 calls per year on average, including fire and ambulance calls, said EPS Deputy Chief Brian Simpson.
About a quarter of those calls are directed to police, he said.
Calgary may take about 30,000 calls in one month, the news release stated.
The new standards were developed in collaboration with members of the Alberta 911 Association, policing organizations, Alberta Health Services and Telus.