Volunteers delivering donations to homeless in honour of Edmonton's piano man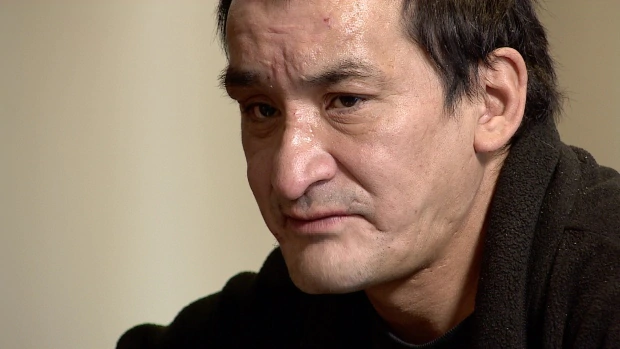 Edmonton's piano man Ryan Arcand died in March, but his music and memory hasn't been forgotten.
Carrie Rockwood, a cousin of the talented pianist, has been collecting donations for the city's homeless population since his passing.
Arcand lived on the streets before moving into a supportive housing complex. A 2014 video of the musician playing the keys in Churchill Square received millions of views, cementing his status as the city's piano man.
[embedded content]
Rockwood and Arcand were close as children, but drifted apart in their late teens.
She said she hopes to continue his legacy, and will drive around the city on Saturday with a group of volunteers, handing out a variety of goods to Edmonton's most vulnerable people.
"We just want to do something to give back in his name because I know Ryan had a big heart," she said. "And even if he had very little, he would help anyone in need."
Rockwood has been collecting donations since March, including hats, sleeping bags, backpacks and non-perishable food. Bottled water, tents, sunscreen and bug spray are particularly valuable during the summer months, she said.
She helped hand out 11 carloads of donations two weeks after Arcand died, and hopes to have even more to offer this time around.
"I feel very honoured to be able to do something to give back and help those in need in my cousin's name because I know he would do the same," Rockwood said.
Volunteers will meet outside Hope Mission downtown at 10 a.m. on Saturday, Rockwood said, collecting and organizing donations before heading out to hand out the goods.
Rockwood said she hopes to continue the charity drive in honour of Arcand, with the goal of handing out donations four times a year.