Pot legalization puts 14 RCMP sniffer dogs out of work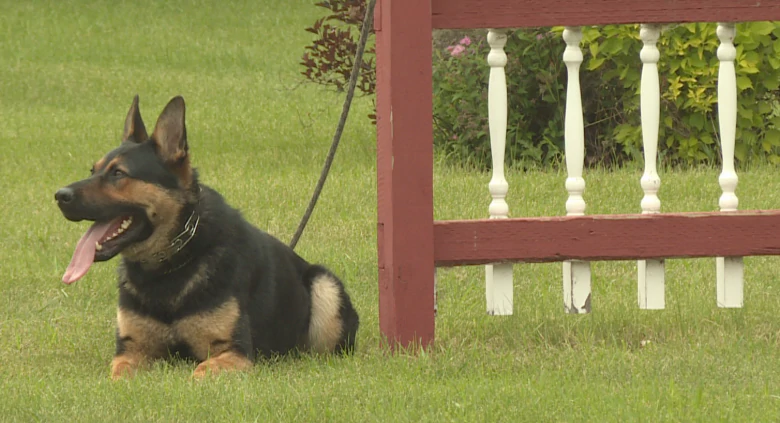 The upcoming legalization of marijuana in Canada is expected to create a lot of jobs for people, but it's putting one group of dogs out of work.
More than a dozen RCMP interdiction dogs, which are used primarily to search for drugs, are being retired or sold to other forces, since their training to sniff marijuana could cause problems for Crown prosecutors once pot is no longer illegal to possess.
"Our interdiction dogs are often used to form grounds to continue searching or to arrest people," said Staff Sgt. Gary Creed, a senior trainer with the RCMP's police dog service in Innisfail, Alta., where all of the national police force's dogs are trained.
"If they have trained marijuana in them, some of their evidence would not be admissible in court."
Countrywide, 14 interdiction dogs need to be replaced, but some of them were close to the end of their working lives and will just be retired as pets. Five or six others will likely be sold to other forces or agencies.
"It's definitely a strain. We didn't plan to replace these. There's 14 dogs that we have to replace," Creed said.
The dogs that were trained to sniff marijuana will be sold to another agency rather than go into service for the RCMP as an interdiction dog. (CBC)
The remainder of the RCMP's approximately 170 dogs are general service K-9s whose pot sniffing skills are still useful.
"A general duty dog that's trained with narcotics, they're used in deployment for narcotic detection. People have already been under arrest, or they're there to support some type of statutory thing such as a search warrant. So the dogs now are just used to search to find things," Creed said.
The initial training process for a dog paired with an officer takes about six weeks, Creed said.
"All these experienced handlers are going to be coming in and getting new dogs. We're planning on taking about 20 days to do that, about half the time."
"It's way easier to train the dogs than it is the man."
---
With files from Anis Heydari